Join us Thursday, January 23 from 6:30 pm – 8:30 pm at Venture X (700 S Rosemary Ave Suite 204, West Palm Beach, FL 33401) for a FREE West Palm Beach Sales Meetup event. We will have a panel of 4 local sales experts discussing exactly "How To Surpass Your Sales Quota And Earn The Most Commission Ever In 2020!"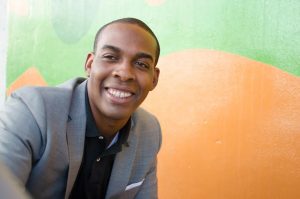 Let's face it, you could have done a little better than how you ended the year. Perhaps it was the fact that you had a hard time prospecting and the top of your funnel was empty throughout the year. Maybe you were unprepared for your meetings with prospects and felt you didn't ask the right question or maybe you got a lot more "let me think" about it instead of actual deals closed. I get it, I've been there.
This is why I wanted to bring this panel together of local sales experts. Leaders and influencers who can help you know EXACTLY what you must do to surpass your sales quota and finally earn the most commission you have ever earned in n 2020! We have 3 rockstar panelists joining us.
Maria Brown – Sr. National Sales Trainer for GBS Enterprises. Maria is an excellent educator, communicator, and motivator who has the unique ability to translate possibly conflicting objectives into cohesive win/win scenarios.
Mace Horoff – Founder and Sales Trainer for Sales Pilot Medical Sales Performance
Matthew Raynor – Co-Founder of The Institute for Sales Transformation (iST).
Donald C. Kelly – Founder and Podcast Host of The Sales Evangelist Sales Training Organization.
Besides the great content, you will also enjoy networking with other sellers in South Florida, as well as participate in our drawing for some pretty cool giveaways. This month our generous sponsors include:
Edward Jones Financial – Who gracious took care of all the food and drinks for the event as well as the awesome gift bags.
Venture X – Is our venue host offering as well offering a 1-day FREE pass as well as a 1-week FREE pass to the community.
The Sales Evangelist – Hosting the event as well as offering a 1 hour of FREE sales coaching.
GIVEAWAYS:
We will have drawings for the following items:
$25 Gift Cards (2 of them)
1 Hour Free Sales Coaching Session ($375 Value)
1 Day FREE pass to Venture X co-working space
1 Week FREE pass to Ventre X co-working space
There will also be free food and complimentary non-alcoholic drinks.
Plus a $20 gas card to the person who drives the furthest to attend.
Here is a breakdown of agenda
6:30 pm – Welcome, eat, meet the panelist and network
7:00 pm – Start the panel discussion along with the Q&A
8:00 pm – Closing remarks from our sponsors, giveaways drawings, network with other sellers
8:30 pm – Connect with each other on LinkedIn, take pictures and hang out till you decide you want to go home.
Location: (Rosemary Square aka City Place)
Venture X West Palm Beach
700 S Rosemary Ave Suite 204, West Palm Beach, FL 33401
It is right next to LA Fitness. You will have to pay for parking in the garages.