Ask Dr.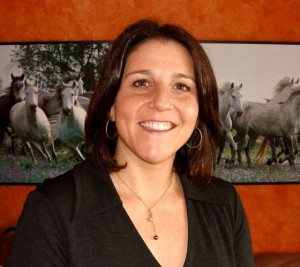 Z
January, 2011
By Laura Zipris, Psy. D., LMHC
Dear Dr. Z.,
The holidays have come and gone and once again, my husband and I have experienced "holiday hell."  We fought about whose family's holiday traditions we will follow and how we will divide our time between both of our parents. We do this every year. We always get so stressed out trying to please everyone and trying to give our families equal time that we end up hating Christmas. This year we ran ourselves ragged to attend all of our families' holiday events.  They began to feel more like obligations than celebrations.  The worst part is that we spent the holidays pretty much not speaking with one another. Help!! It is a new year and I do not want to spend the next holiday season being miserable with my spouse.
Signed,
My Holiday Hell
Dear My Holiday Hell,
It sounds to me like this new year may be just the time to start a new holiday tradition that you and your husband co-create.   You can begin by communicating with one other about what the holidays mean to you and how you want your future celebrations to look and feel.   Once you've shared this with each other and you both feel heard, then together you can create a "holiday vision".   Stay mindful that you and your husband are your own family unit.  Together you have the right to design new traditions and to lovingly set your own boundaries with your respective families.   Always remember, that when it feels like there are only two possible options, stay in connection, communicate with your partner, and focus on picking the third option….because it is out there.
Signed,
Laura Zipris, Psy.D., LMHC
Dear Dr. Z.,
I have recently heard a frightening statistic about the occurrence of child sexual abuse.  Even more unsettling are the reports that it is most often perpetrated by a person known to the family.  I know how to teach my child about stranger danger but I am not sure how to teach my 8 year old daughter how to keep safe from the people she knows.
Signed,
Frightened mother
Dear Frightened Mother,
You are right to be concerned as a parent.  The occurrence of child sexual abuse in this country is staggering.  That being said, you should know that there is much that you can do to empower yourself and your daughter to make her "OFF LIMITS" to child predators.  First, teach your daughter that in your family, you don't keep secrets and that it is safe for her to tell you anything.  Child predators profile children that they can groom by gaining trust and testing to see if the child is willing to keep secrets from his or her parents.   The next focus should be to teach your child that she is the BOSS OF HER OWN BODY and to create "body-safety rules" within your family.  You can take control of who your daughter spends her time with by meeting all of her friends and their parents.  Provide your child with your ongoing supervision, listen to your intuition about people, and most important, listen to your child.  Also, consider discussing your "body safety rules" with your friends and family so that everyone is on board in helping to make your child "OFF LIMITS."  For more very useful information and specific strategies, I highly recommend the book, Off Limits: A Parent's Guide to Keeping Kids Safe from Sexual Abuse, by Feather Berkower.
Signed,
Laura Zipris, Psy.D., LMHC
Laura Zipris holds a doctorate in Psychology and is licensed to practice psychotherapy in New York, as well as in Florida. Laura is certified in Imago Relationship Therapy, a transformational approach that has been used successfully with couples around the world to help them to strengthen their partnerships, deepen their connection and reignite their passion for one another. Laura sees individuals of all ages and sexual orientations, couples, families, and groups in her offices located in Wellington and Delray Beach.  In addition to her psychotherapy practice, Dr. Zipris works part time as a licensed school psychologist for the Palm Beach County School District.  
For more information about Laura, please visit her website at www.drlaurazipris.com  or to set up an appointment, contact Laura directly at (561) 558-7815. 
Questions for this column should be sent to Dr. "Z"  at Drlaurazip@gmail.com