Teen Talk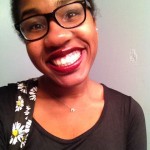 New Year, New Me (just kidding) 
By Gabi Harris
Happy 2015! The new year is among us! Which marks new beginnings and gym memberships that won't last past February. New Year's resolutions are probably one of the most let-down things that a person can make. But here I am, still finding myself making them and actually following through with them. I wanted to eat healthier (which I did), get better grades (which I also did), and stay positive (which I also did!) for the entirety of 2014. Now that 2015 is among us, also are new resolutions that I'm going to attempt to keep up with.
1.      Look for the positivity in negative situations 
Life can have many, many bumps along the way; everyone is absolutely sure of this. But, dreading these things that are uncontrollable is not worth your time or energy. Try to find the good out of bad situations and try to keep a smile on your face even when you want to frown.
2.      Explore & Travel as much as possible
As cheesy as it sounds, exploring and traveling both come with the package deal of life. (2015 is also the year I graduate, hooray to that!) As the end of your senior year comes to a close, also does the beginning of the rest of your life!  I know . . . that sounds like some card you'd find at a Hallmark store, but it's true.
3.      Exercise More
Now if there was an award for the number one most-used New Year's resolutions, this would be it. This one is basically self-explanatory. Run, walk, bike, swim more, do what you have to do to consecutively keep up with it!
4.      See a Mountain (literally)
This isn't metaphoric in anyway. I mean, literally, see an actual, real-life mountain. Living in the flat state of Florida, seeing a mountain is not only rare but impossible and in all of my years of life I have seen absolutely zero mountains. In 2015, I hope to actually see and possibly even climb a real mountain.
5.      Stay True 
This one probably remains the most cliché of resolutions, but in 2015 I want to stay true to myself and not change a single thing. With the New Year people usually say "new year, new me" or that they're totally going to change for the New Year. I think that idea, I apologize, is completely crazy. Unless you need a complete personality adjustment, I think that being yourself is really what matters. I want to stay myself and not change for anyone or anything.
Gabrielle Harris is a senior at Wellington High School. She is involved in the Quidditch team, Key Club, and is the social media and news editor for the WHS Wave school newspaper. She hopes to study mass communications in college and aspires to someday tell her travel stories to the world.