JEWISH WOMEN'S FOUNDATION OF THE GREATER PALM BEACHES ANNOUNCES ANNUAL FUNDRAISER TO MAKE A DIFFERENCE FOR WOMEN AND GIRLS WORLDWIDE
December 15 luncheon to spotlight the vision and mission of JWF
(WEST PALM BEACH, Fla.) The leadership of Jewish Women's Foundation of the Greater Palm Beaches strives for a world where women and girls can be safe and successful, and on December 15, they are welcoming supporters to "imagine" what that might look like. The second annual Imagine the Possibilities luncheon will take place at The Colony in Palm Beach and features guest speaker Martina Vandenberg, founder and president of the Human Trafficking Pro Bono Legal Center. A JWF grantee recipient, Vandenberg will speak about her two decades of experience fighting injustice against women.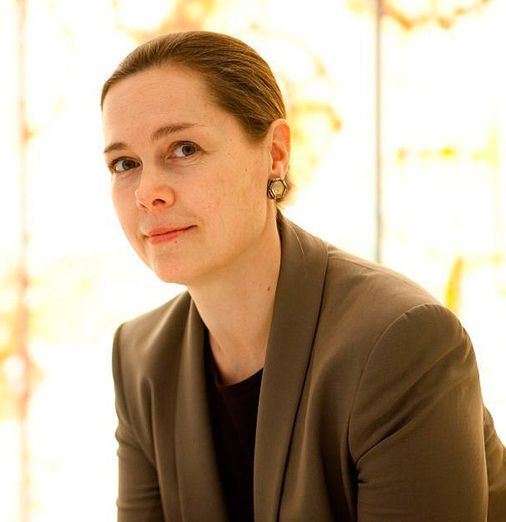 "We believe that when you invest in women and girls, everyone benefits," said Tami Baldinger, CEO of JWF. "Everything we do – grant making, leadership training for women, community education and advocacy – is all driven by this belief. We are especially excited to welcome Martina Vandenberg as our guest speaker. As a current grant recipient, and long-time advocate for women's issues, Martina is able to illustrate the incredible potential and desperate need to make a difference for women and girls worldwide."
Earlier this year, Jewish Women's Foundation gave a two-year, $20,000-per-year grant to the Human Trafficking Pro Bono Legal Center. The grant is allocated to support the Sex Trafficking Justice Initiative, a national program that helps trafficking victims by increasing access to pro bono counsel, increasing the number of civil cases filed by victims against traffickers, and increasing the number of expungement filings to clear victims' criminal records. Grantees are selected based on their ability to solve problems with a gender lens, innovative approach to problem solving, and leadership within their expertise. JWF empowers its trustees by giving each trustee a voice in the grant making process.
"As a long-time supporter of Jewish Women's Foundation of the Greater Palm Beaches, it is a sincere honor to chair the second annual 'Imagine the Possibilities' luncheon," said Paula Lustbader, luncheon chair and immediate past board chair and president. "Our luncheon is a great opportunity to celebrate visionaries who recognize how critical our mission is to women around the world, like honoree Sydelle Sonkin, who has pledged $1 million to support our vision. Thanks to her, and our many supporters, we are continuing to meet even more needs of women and girls worldwide."
Jewish Women's Foundation of the Greater Palm Beaches is a nonprofit grant making and advocacy organization established to improve the lives of women and girls. Guided by Jewish values, JWF advocates for advancing all women and girls and funds projects that have long-term effects for societal change on local, national and international levels by placing an unwavering focus on the root cause of issues. An inclusive organization, JWF welcomes members of all beliefs and genders who believe that when women and girls are empowered, the entire community benefits.
Lustbader is joined by co-chairs Joel Yudenfreund, Vivian Lieberman and Michelle Jacobson. The benefit will honor Sydelle Sonkin, longtime JWF trustee and leader, who is passionate about advancing women and girls and became the foundation's second million-dollar donor. Tickets are $125. To purchase tickets, or to inquire about sponsorships, please visit www.jwfpalmbeach.org or call 561-275-2200.
###