G-Star's 2nd Annual Cell Phone Film Festival for Middle School Students is a HUGE success!
Academy Award Winner, Famous Producers to be judges!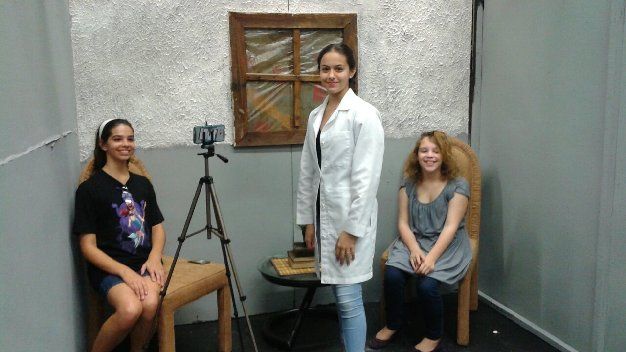 Palm Springs, Florida (10/26/2016) – Where else do you see 150 middle school students come together from 22 Palm Beach County public and private middle schools to learn how to be filmmakers?  Only at the Cell Phone Film Festival for Middle School Students!  "This is a rare opportunity when kids from different schools can come together, learn how to work together and have lots of fun being taught how to write a script, shoot and act in a film and edit it," says Dawn Hauptner, the film festival's founder.  This one-day event, which took place on Saturday, October 22nd at G-Star Studios in Palm Springs is hosted by the G-Star School of the Arts and the Palm Beach International Film Festival.
The judges for this year's entrants are the Academy Award winning Co-writer and Producer of CRASH and Million Dollar Baby; a Special Visual Effects Supervisor of all three Lord of the Rings movies; the Film and Broadway Producer of Rock of Ages with Tom Cruise, Legally Blonde; and the Creator and Writer of the TV show Wings and world traveling Field Producer of NBC's The Today Show.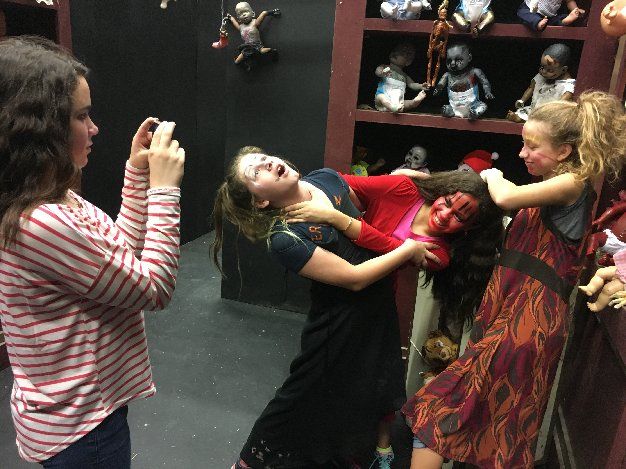 This event is a free event open to all Palm Beach County 6th, 7th and 8th graders.  Hauptner further explains, "The big bonus is they get to shoot their film in a world class motion picture Sound Stage (named one of the seven best in the world) and on the back lot of the G-Star Studios, the largest movie studio in south Florida, while utilizing massive film sets already constructed."  The excitement rose as the students and their families were taken on a tour of the studios so the kids could see the professional sets they were going to get to shoot their films on.  "The parents seemed just as excited as the kids," Hauptner said, "and the kids were taking lots of still photos as they energetically started coming up with their script ideas." 
"The kids learned "Quiet on the Set" and "Cut" pretty quick," Hauptner states.  "They had to learn to respect each other when they were shooting in the sound stage and throughout the studio backlot, and when "quiet on the set" was yelled, they were all quiet so other groups could shoot a scene.  We're looking forward to seeing the final films.  These kids really came up with some great story lines."  Parents were just as enthusiastic about this event.  One parent stated, "This is such a wonderful opportunity for this age of kids.  There is no where else that they would be able to do this."  Another parent joyfully expressed, "My daughter had such a fun time.  The mentors and staff from the school were attentive and gave them so much guidance on how to shoot a film."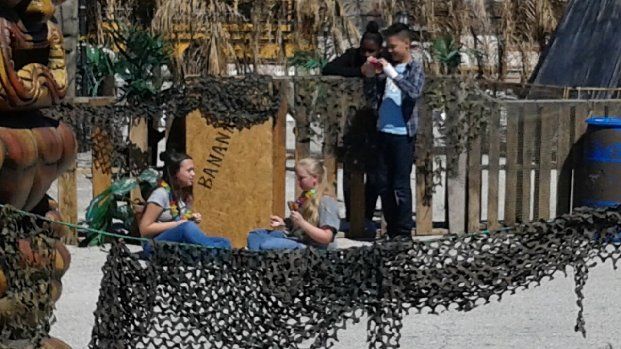 The winners in ten categories will be presented awards at the Cell Phone Film Festival's Red Carpet Gala next month at the G-Star Studios Soundstage 1.  The winner of the Best Picture will also be awarded at the Palm Beach International Film Festival Student Showcase of Films in March.
For more information, contact Dawn Hauptner at 561-818-6534 or dawnhauptner@gmail.com.