Living Green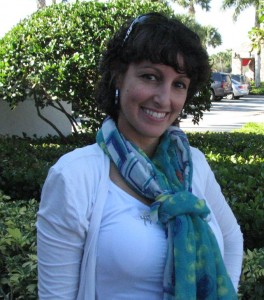 I'm Just Venting…
By Jathy Garcia
Everyone is familiar with drains in their house.  If drains get clogged and water backs up into the sink, you have a problem.  We've talked about the traps in the drainage system as being important in many ways, but are we also aware that there is a second almost equally important component in the drainage system?  This component is referred to as a vent, and it isn't below your sink or under your floor, but it is usually through the roof.
Vents are important in a lot of ways.  They allow oxygen into your drainage system, which aids in the process of releasing gases that may be created.  They also provide a way to equalize the pressure in the trap, which helps keep the trap working correctly.  Many people experience this theory when you pour water out of closed container, such as laundry detergent and you find the water will flow twice as fast, if you open the vent on the other side.  This same principal applies to the vent in your drainage system.
Vents are also not immune to blockage.  Whether it is from dead vegetation or something else, sometimes vents get clogged which could cause slow drainage from your home.  Just as it is with the trap, it's vitally important to keep vents free from debris.  And most people do not realize this, but a vent may also be vitally important as an alternate way to unblock stubborn clogs.  Who knew that a plumber may have to get on the roof to take care of a problem in your pipes?
So now that we've talked about venting, let's switch to Volcanoes. An Eco-friendly way to clear a slow drain in your kitchen or bath is to pour half a cup of baking soda (bicarbonate of soda) into the drain.
Now pour in a cup of vinegar. If the vinegar doesn't drain, swizzle it around with a stick or chopstick until it does. If you have a washcloth handy, use it to plug the overflow drain. Meanwhile, heat up a pot of water. When the volcano has bubbled down the drain, pour in the boiling water. Most likely, more black goo will come up, but the water will clear away the slowdown. If it doesn't, then call your local plumbing expert at Hi-Tech.
Hi-Tech Plumbing & Air are considered the experts when it comes to plumbing and air conditioning service. They are a licensed and insured service company that has been serving residential and commercial customers throughout Palm Beach County since 2000. They understand the needs of their customers and because of that, offer same day service, 24/7 emergency service with up front pricing and they guarantee your satisfaction or they do the work again for free!
Hi-Tech Plumbing & Air works hard to earn your business and goes the extra mile to keep it. They can be reached by phone at (561) 285-8744 or on the web at 
www.hi-techplumbingandair.com