TICKETS NOW ON SALE FOR KRAVIS CENTER'S SECOND HIGH SCHOOL MUSICAL THEATER AWARDS SHOWCASE
Dream Awards Will Send Two Students to New York City to Compete in the National 'Jimmy Awards®'
WEST PALM BEACH, FL – Tickets are now on sale for the Kravis Center Dream Awards: Celebrating High School Musical Theater Excellence. This showcase performance event will be held at 7 pm on Sunday, May 12, at the Raymond F. Kravis Center for the Performing Arts' Dreyfoos Hall and will feature student performers from 14 local high schools – four more than last season. Ticket prices start at $15 and featured musicals will include The Addams Family, Amélie, Chicago the Musical and Miss Saigon, among other favorites.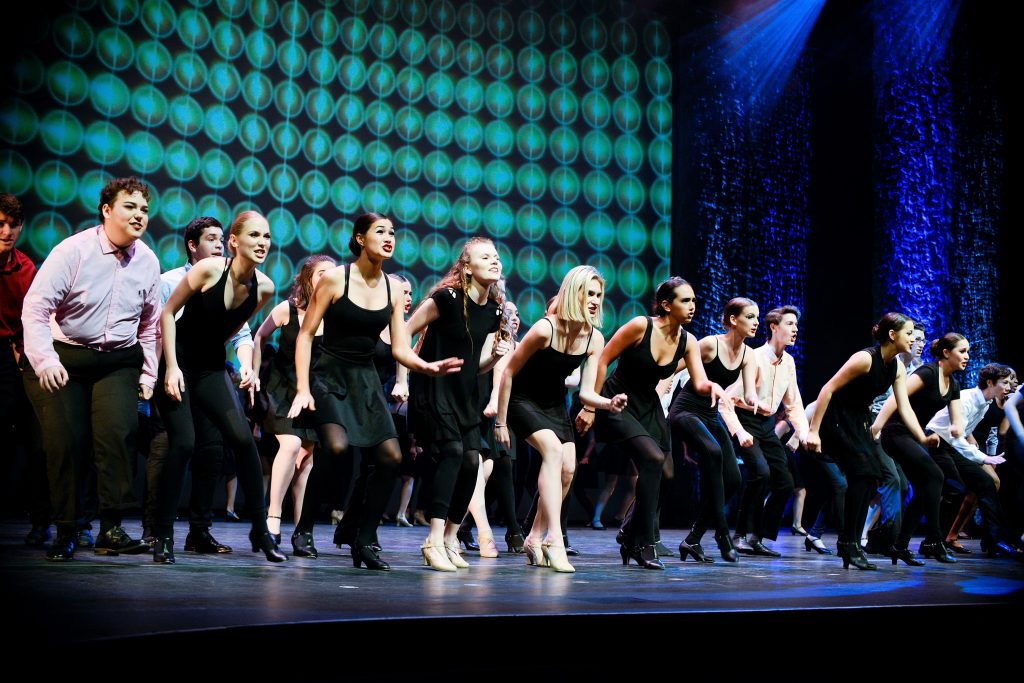 This performing arts education initiative for high school students was launched last year and is sponsored by PNC's Arts Alive grant program for the visual and performing arts. Public and private high schools in Palm Beach County were invited to participate in the yearlong program. Kravis Center theater adjudicators viewed and critiqued musical theater productions at Boca Raton Community High School, Boynton Beach Community High School, Cardinal Newman High School, Donna Klein Jewish Academy, Alexander W. Dreyfoos School of the Arts, The King's Academy, Oxbridge Academy, Palm Beach Central Community High School, Park Vista Community High School, Saint Andrew's School, Santaluces Community High School, Suncoast Community High School, Wellington Community High School and West Boca Community High School.
"We were delighted by the incredible talent shown by local students during our first Dream Awards last June," said Judith Mitchell, Kravis Center CEO. "Our community has become the cultural capital of Florida, and these awards are a testament to the mission of the Kravis Center, as well as to the hard work by our local educators to make arts education a priority for our young people. We look forward to the 2019 Dream Awards with more schools and students performing."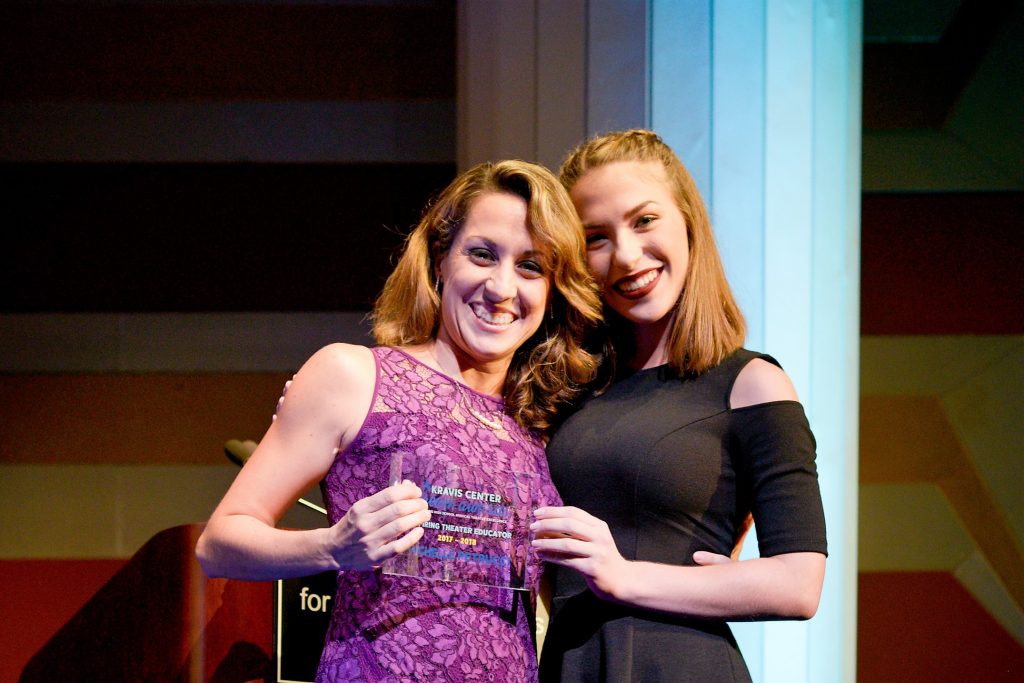 At the Dream Awards performance and ceremony, two local student actors – one male and one female – will be named Outstanding Lead Actor and Outstanding Lead Actress and earn a trip to New York City to participate in the National High School Musical Theatre Awards®, known as the Jimmy Awards®, representing Palm Beach County while taking part in a weeklong musical theater intensive. The culmination of the intensive will be the Jimmy Awards® ceremony performance on Monday, June 24 on the Minskoff Theatre stage on Broadway. All expenses for this student experience will be covered by the Kravis Center.
During the Dream Awards, one school will be recognized for Outstanding Musical and a school theater educator will be named Inspiring Theater Educator of the Year for his/her commitment to performing arts education. Additional student awards will be given for Outstanding Supporting Actor and Actress, Outstanding Featured Male and Female Dancer, Outstanding Stage Management, Outstanding Lighting Design, Outstanding Set Design and Outstanding Costume Design. Several scholarships also will be awarded.
About supporting the Dream Awards through PNC Arts Alive, Cressman Bronson, PNC regional president for Southeast Florida said, "We know what the visual and performing arts can do, how it changes perspectives – even changes lives. The Dream Awards is the epitome of how the arts can catapult a young artist to the next level. This program shines a light on the next generation of the best and brightest performing artists in Palm Beach County and we support it whole-heartedly. From classical music and fine art to dance and theater, we're committed to keeping the arts alive in Florida."
The Dream Awards has three primary objectives:
To provide much-needed enrichment and access for students and drama teachers to learn from theater professionals. By launching this program, the Kravis Center expands the resources available to underserved students and under-funded theater arts programs throughout Palm Beach County schools.
To celebrate the art form of musical theater and to elevate the prominence of our schools' musical theater programs, helping make our community aware of the fine work that is being produced in our local high schools.
To engage the community and offer performance excellence at an affordable ticket price. This project welcomes family members, students and community members to experience the outstanding work of these young performers while contributing to the development of future audiences for live performing arts in Southeast Florida.
In September 2018, Kravis Center theater adjudicators began attending eligible musical performances at each participating school and prepared written evaluations of student performances. The written feedback was then provided to both the students and directors to enhance the growth of each individual program.
To purchase tickets to the Dream Awards, please call the Kravis Center box office at 561-832-7469 or visit kravis.org/events/dreamawards.
About the Raymond F. Kravis Center for the Performing Arts
For more than 26 seasons, the Kravis Center has helped students of all ages fuel their imaginations and expand their lives through comprehensive arts education programs. Since 1992, over 2.5 million students from Palm Beach, Broward, Martin, St. Lucie and Okeechobee counties have visited the Kravis Center, attending performances through the S*T*A*R Series and participating in a wide variety of educational programming. To learn more, please visit kravis.org/education.
The Jimmy Awards®/National High School Musical Theatre Awards™ (NHSMTA)
impacts more than 100,000 students who participate in high school musical theatre competitions sponsored by presenters of Touring Broadway productions throughout the United States. A Best Actress and Best Actor winner from each of these competitions is sent to New York for a week-long theatre intensive of coaching and rehearsals with industry professionals in preparation for a one-night-only showcase on Broadway, where a panel of judges crowns the nation's top performers. Named for Broadway impresario James M. Nederlander, the program has been the catalyst for more than $2,000,000 in educational scholarships. In 2012, the program inspired preeminent broadcaster WGBH Boston to produce a 3-part documentary series called "Broadway or Bust," which follows students on a journey from their hometown competitions to their debut on Broadway. The series remains popular viewing at www.pbs.org. Presented by The Broadway League Foundation, the tenth annual Jimmy Awards® will take place on Monday, June 24, 2019 at the Minskoff Theatre on Broadway. Coaching and rehearsals for this one-of-a-kind event will be held Monday, June 17, 2019 through Monday, June 24, 2019 in New York City. For more information, please visit www.JimmyAwards.com.
About the PNC Foundation
The PNC Foundation, which receives its principal funding from The PNC Financial Services Group (www.pnc.com), #PNCArtsAlive actively supports organizations that provide services for the benefit of communities in which it has a significant presence. The foundation focuses its philanthropic mission on early childhood education and community and economic development, which includes the arts and culture. For more information about Arts Alive grants visit www.pncartsalive.com.