League of Women Voters of Palm Beach County is
Hosting Two Informative '2020 Matters' Events in February
(West Palm Beach, FL – January 14, 2020) The League of Women Voters of Palm Beach County (LWVPBC) is inviting the public to two upcoming and informative "2020 Matters" events during the month of February.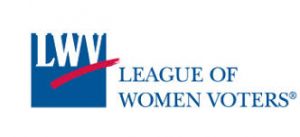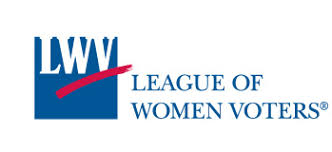 Saturday, February 8  /  9:30 am to 12:30 pm
League of Women Voters Orientation
At this FREE event, learn about the League's work in areas such as immigration, the environment, the census, heath care, voting rights, national popular vote, gun safety, and affordable housing.
Palm Beach State College in Lake Worth
Center for Bachelor's Programs – Room 103
Register in advance online at dkostrub@aol.com or by calling 561.276.4898.
Wednesday, February 19  /  11 am to 1 pm
Hot Topic Luncheon in Atlantis
A Conversation about Life, Trauma and Healing
With Rodney Burk
Licensed Clinical Social Worker at Trustbridge Hospice
in West Palm Beach
& Andrea Blau
LCSW, ACHP-SW & Clinical Psychosocial Educator at
Trustbridge Hospice
Atlantis Country Club, 190 South Atlantis Blvd. 33462
The doors open at 11 am, and lunch is served at 11:30. The cost to attend is $25 before February 12, and $35 afterwards. RSVPs are requested either online at www.lwvpbc.org or by calling Estelle Friedman at 561-968-4123.
About the League of Women Voters of Palm Beach County:
The League of Women Voters of Palm Beach County is a nonpartisan political organization of women and men of all ages and backgrounds, encouraging informed and active participation in government through education and advocacy. The League of Women Voters of the United States believes that voting is a fundamental citizen right that must be guaranteed. For more information, please visit www.lwvpbc.org or www.facebook.com/lwvpbc.