Palm Beach County, Let's Move at an Online Dance Party Friday Night!
WHAT: Let's Move with Digital Vibez is hosting the "Virtual Fitness Fiesta" online dance party this Friday night for Palm Beach County residents to have fun, exercise and relieve stress. Digital Vibez dancers will entertain and invite others to follow their moves at home.
WHEN: Friday, March 27, 2020, 6:00 pm. This event is free and open (virtually) to the public.
WHERE:  To access the dance party, visit @DigitalVibezInc on Facebook, Instagram or YouTube.
WHY:  Palm Health Foundation's Let's Move initiative is a month-long challenge each March for adults and children to improve a variety of health issues through regular physical activity, including reducing the risk for diabetes and heart disease, improving mental health and increasing chances for healthy longevity.  With restrictions put on residents for group activities and exercise due to COVID-19, the foundation and its partners are creating virtual opportunities for residents to keep moving now and extending the campaign through the summer months.
PR CONTACTS: Melanie Otero, 305-321-6447, melanie@otero.com; Jennifer Martinez, 561-301-4998, Jennifer@jlmcommunications.net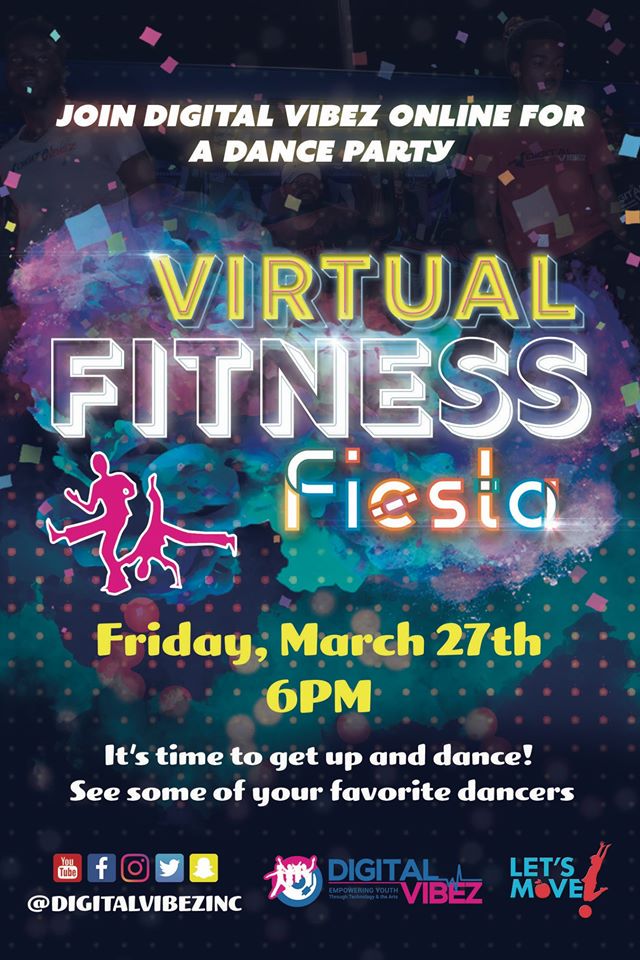 About Palm Health Foundation 
Palm Health Foundation is Palm Beach County's community foundation for health. With the support of donors and a focus on results, the foundation builds strong community partnerships, respects diverse opinions, advocates for its most vulnerable neighbors and inspires innovative solutions to lead change for better health now and for generations to come. The foundation supports health equity for Palm Beach County residents of all backgrounds, heritage, education, incomes and states of well-being. Palm Health Foundation has invested more than $83 million in Palm Beach County health since 2001. For more information about Palm Health Foundation, visit palmhealthfoundation.org or call (561) 833-6333.
About Digital Vibez
Digital Vibez specializes in reaching out to underserved communities to provide avenues for children to maintain a healthy lifestyle through physical fitness and recreational activities that incorporate technology and dance fitness. Programs are designed to be mobile and accessible to individuals, schools and communities of all backgrounds and economic status. By introducing fun, interactive dance activities, Digital Vibez aspires to show families that exercise can be fun, free and a part of everyday life.