Without a Word, Little Dill Speaks Volumes
Poetry Series focuses on Social-Emotional Learning and Diversity,
based on the thoughts and feelings of a young boy with disabilities.
A SERIES ABOUT LITTLE DILL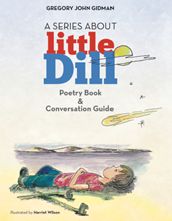 BOOK LAUNCH
April 14th 2019, 2:00 pm
Brookdale Palm Beach Gardens
11381 Prosperity Farms Rd
Palm Beach Gardens, FL 33410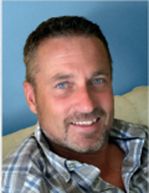 Little Dill cannot hear, speak or see, but communicates better than most. In 31 poems he creates alter-egos and friends that become everything he wishes he could be. At the same time teaches his imaginary friends everything they need to know about the most basic elements of human existence: respect, love, forgiveness, perseverance and fear.
Author Gregory Gidman is a seasoned educator with over 30 years of experience teaching in diverse settings. He has taught in 5 Universities and in both private and public schools in the United States and internationally. He currently teaches in the Palm Beach School District.
Palm Beach County Visual Learning Specialist, Dr. Dianne Tetreault says, "This series was born in the 24-hour darkness of the Canadian High Arctic while the author taught in Inuit communities. The loneliness and isolation he experienced can be felt in the character of little Dill, a child with disabilities. Little Dill does not see himself as a victim but overcomes his limitations through the creation of imaginary friends and a keen sense of hope. This courageous child has an uncanny ability to teach ageless lessons of life."
Come to our book launch and visit our website to learn more about the poetry series, which consists of a stand-alone poetry book, as well as a poetry book and conversation guide, which is a perfect resource to fulfill the poetry requirement in any language learning curriculum. The purchase of the book includes on-line access to full audio versions of the poems.
# # #
www.littledillbook.com • belmorehousepublishing@gmail • www.facebook.com/littledillbook
Gregory Gidman, Direct Ph: 561-907-3139