Let's Move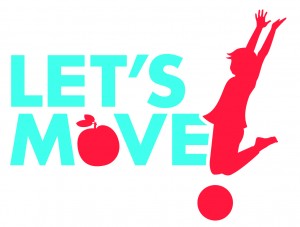 by Melanie Lewis
I was recently invited to participate in an exciting fitness Challenge. "The Let's Move: Commit to Change Physical Activity Challenge is a county-wide initiative that focuses on physical activity, nutrition and healthy behaviors. Palm Health Foundation, in partnership with Joe DiMaggio Children's Hospital, Children's Services Council, Wisehaupt, Bray Asset Management and CBS12, sponsors the annual challenge, which takes place throughout the month of March." I hope to reap many benefits from it as a family and for myself.
Out of all the activities we do as a family, the physically demanding ones are at the top of the "togetherness-building" list for us. Experiences we have shared are the most embedded memories. We have been biking, hiking, water skiing, downhill skiing, swimming and snow tubing and running races. What a blast to be able to do these activities with the kids. They know their parents can do exciting things too. We grow together sharing each other's trials and triumphs.
Together we reap the benefits of activity: strength, flexibility, bone density, increased cardiovascular endurance and health, mental acuity, improved behavior, enhanced sleep and better overall wellbeing. If any of these things are on your list of health goals and they should be, then Let's Move!!!!
It couldn't have come at a better time for me. "Sloth mode" would accurately describe my fitness level. Maintaining a good level of fitness would make it easier to participate when the special activity arises. That means for me getting some form of exercise at least 3 days a week at a moderate intensity level. The goal is to carve out 3 hours a week. There are so many difficulties getting exercise and activity as part of our daily schedule: Where do I start? What to do? Schedule it? Getting out of bed early? The answer to all of those is anything that works as long as it gets you moving.
Today's internet provides the answers to many of life's quandaries. I discovered a 30-minute fitness program on at 6 A.M. weekdays. That also solves my get-out-of-bed problem, because it's not on any other time, unless I purchase the DVD. I also have an accountability partner; the cat. He wants to have some sort of attention early in the day, regardless of my ambition to do it.
Join in on the Let's Move program: http://letsmovepbc.org/user/register. Get an app for your phone, a pedometer or other movement monitor. Recording your time becomes a measure of accountability for yourself. When you see you haven't entered any activity for a couple of days you realize how quickly sloth-mode takes over.