Florida – May 22, 2020 – Local family creates 12 Hour Memorial Day Live-a-Thon
"#LemonAID Live" to honor fallen soldiers' families
With Memorial Day services canceled across the country, the families of fallen soldiers are looking for ways to have their lost loved one honored and remembered this holiday. The Reback Family, a south Florida family with 16 children, has found a creative way to celebrate the holiday and include the community in remembering our nation's fallen heroes. With many Memorial Day events being canceled across the country due to the Covid-19 pandemic, many Gold Star families unable to attend regular services where loved ones are honored annually.  Lyette Reback, author and CEO of Believe With Me, decided to create a 12-hour virtual fundraising event "LemonAID Live" on Memorial Day to garner the eyes, ears, and hearts of Grateful Americans all across the country.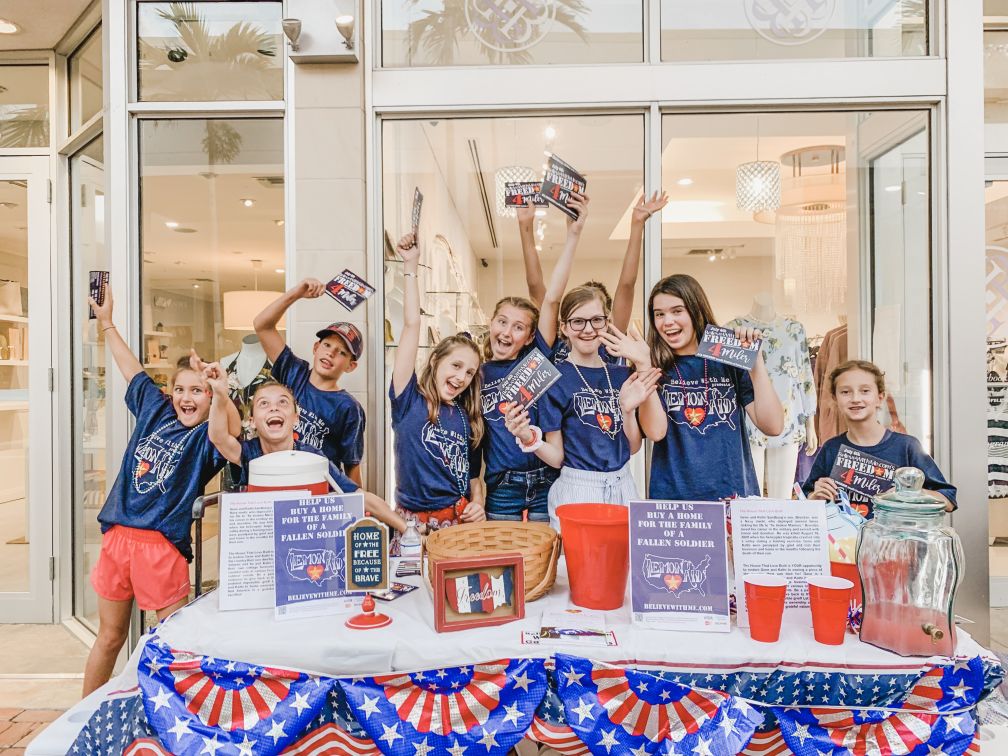 Traditionally on Memorial Day, Believe With Me has partnered with hundreds of families all across America as children hosted #LemonAID stands during the holiday weekend to donate their proceeds towards the nonprofit. This year, due to Covid19, the organization decided against #LemonAID stands but refused to give up on the idea of an event to honor our families over the holiday.
From 9am to 9pm all day on May 25th, the Reback Family (mom, dad, and 16 kids) will open up their home virtually on social media and provide hours of love, honor, entertainment and programming hoping to raise awareness for the cause of our Gold Star Families. Lyette Reback shares, "Everyone always says, 'I wish I could be a fly on the wall at your house!' So I thought I would use this special day to give America that chance and simultaneously draw attention to the needs of honor, love, respect and support that our families of the fallen so desperately need right now."
Throughout the day, there will be live interviews and stories of hope shared by our Gold Star families, live interviews with local and national businesses that have supported the non profit's mission, and plenty of live entertainment provided by the Reback Family. The fundraising goal is $50,000. "You never know what could happen with a planned segment and so many children involved when you try to do something LIVE, but I'm willing to take the risk knowing that this virtual event could be a great way for us to raise funding desperately needed right now by so many in the Gold Star Community," stated Lyette Reback.
About Believe With Me
Founded by Lyette Reback, a patriotic mother of 16 children, Believe With Me has given Christmas gifts to more than 2000 children of fallen soldiers, new homes, cars and financial assistance to Gold Star Families since 2015. The bulk of these donations have been through the grassroots generosity of thousands of Grateful Americans who have entrusted the all-volunteer staff of Believe With Me to meet the needs of the families who have sacrificed so much on the altar of freedom. Contact dkreback@gmail.com or 561-762-2533 to learn more.