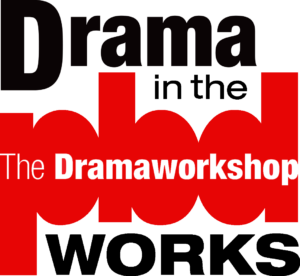 Virtual Play Readings:
Drama(in the)works Online
Drama(in the)works, a series of weekly readings of evolving plays that was launched in January, has moved online while Palm Beach Dramaworks' doors are closed. The free, virtual version of the popular series premiered on April 27 and continues through June 22, with a live reading each Monday evening beginning at 7pm available on Zoom. A few hours after the conclusion of the play, a recording of the presentation can be seen on PBD's YouTube page through Thursday of the same week.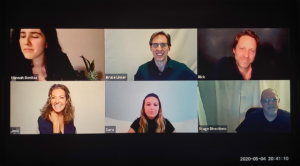 Drama(in the)works involves the audience in the process of determining which plays will be included in the 2021 New Year/New Plays Festival. Each reading is followed by a talkback, and the audience's feedback is part of the assessment when Producing Artistic Director William Hayes selects the roster of plays for the Festival. In the virtual version, viewers may contribute to the talkback by entering their question or comment in the Q&A section at the bottom center of their screen.
The virtual play readings are free of charge, but reservations are required because even online space is limited. To reserve a spot, visit palmbeachdramaworks.org. To view a recording of the week's play, go to youtube.com/palmbeachdramaworks. Again, the encore presentation of each play is only available through the Thursday after the live performance.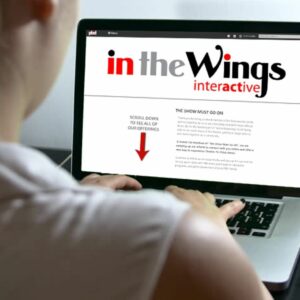 Palm Beach Dramaworks is a non-profit, professional theatre and is a member of the Theatre Communications Group, the South Florida Theatre League, Florida Professional              Theatres Association, and the Cultural Council of Palm Beach County.
Play Reading Schedule:
Monday, May 25
Household Spirits by Mia McCollough
A newly blended family spends a holiday in their fancy but haunted home, along with a life-sized rag doll which acts as both a keeper and revealer of family secrets. A dark comedy about mental illness, alcoholism, and household spirits.
Monday, June 1
Snow Leopard by Anne Adams
When Angel returns home at the height of her success, she discovers her lifelong friend Ray fighting for survival. But the balance of power shifts when Angel needs a favor, compelling both women to re-examine their choices and their lives.
Monday, June 8
Teach by Donna Hoke
Ten years ago, Ken and Chris were teacher and student. Now, they are principal and teacher, and a conflict with a student forces Chris to confront both past and present. A fascinating exploration of gender, power, and perception.
Monday, June 15
The Mar Vista by Yehuda Hyman
His mother's death propels Yehuda on a journey to explore her romantic past. As he uncovers the secrets and lies of her loves and losses, his perceptions of her collide with who she really was.
Monday, June 22
The Prey by Gina Montet
A tale of beauty, love, and murder in the heart of the Everglades. Set in 1912 and inspired by actual events, the play is a chilling interpretation of one of Florida's most notorious killings.