Cultural Corner
The National Society of Arts and Letters Presents the Best in Dance on March 12th
By Marla E. Schwartz
At the Crest Theatre, Delray Beach on March 12, 2011, from 9 AM – 2 PM luminaries in the field of dance will gather in order to judge Choreography: The Art of the Solo, Ballet, Modern and Jazz. This free-of-charge exhilarating dance competition revolves around 18-32 year-old contestants who live or attend school in Florida and reside between Key West and Jupiter.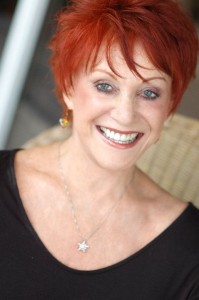 The event is sponsored by the Boca Raton/South Florida National Society of Arts and Letters (NSAL) chapter whose President is Judi Asselta and Regional Dance Chair is Shari Upbin. The Chapter competition awards are as follows: 3rd Place, $500.00, 2nd Place, $1,000, and the 1st Place winner is awarded a grand prize of $2,000 and receives an all-expense-paid trip to compete in the National Competition in Birmingham, Alabama on May 20, 2011. The first place winner at this level will receive a $10,000 award. The objective of NSAL is to encourage and assist promising young artists through arts competitions, scholarships and other career opportunities.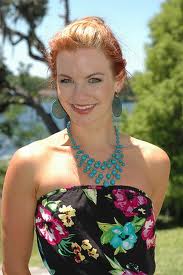 The winners will receive their awards at the Red Rose Dinner Gala on April 28th at Brooks Restaurant in Deerfield Beach, FL. And just as exciting as being recognized as a winner – everyone who participates has already excelled at such a young age in the field of their choice – that this alone is an exceptional honor. Additionally, not only is the admission process extremely selective, but the dancers judged by the following highly esteemed panel.
BOB AVIAN– Multiple Tony, Drama Desk and Olivier Award winner for A CHORUS LINE, PROMISES, PROMISES, COCO, MISS SAIGON, FOLLIES, and BALLROOM. He's currently the main subject of the award-winning documentary, EVERY LITTLE STEP, which explores the incredible journey of A CHORUS LINE.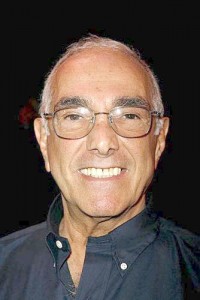 CLARENCE BROOKS
– Dancer/Teacher/Choreographer is currently the assistant professor/director of dance at Florida Atlantic University. A multiple award winner, Professor Brooks was recently awarded the Randolph A Frank prize for the 2010 Artist.
JERRY OPDENAKER– Choreographer/Artistic Director has been a Principal dancer with the Pennsylvania and Kansas City Ballets as well as our own Ballet Florida. His works have been presented at Ballet Gamonet, Ballet Florida and Milwaukee Ballet. Jerry heads his own company, O DANCE, which premiered at the Duncan Theatre in February of 2010.
SUSAN FULKS– Dance Critic for the Palm Beach Daily News, she is currently the Associate Director of the Graduate College of FAU. Prior to becoming a member of the Charleston Ballet in West Virginia, and the Nashville Ballet, Susan earned her BFA in dance performance from Butler University.
The Chapter judges will not know the names of the contestants, National judges will know neither the contestants' names nor which Chapter they represent, and Judging will be based on:
Choreographic Elements:

Overall Form, Movement Intention, Use of Space, Use of Rhythmic & Timing Factors,
Use of Dynamics, Consistency of Style

Performance:

Execution and Technical Proficiency, Projection, Commitment

General:

Concept, Invention, Impact, Clarity of Intent
It was in 1944 when NSAL was launched in order to encourage young, talented artists to flourish, offering competitions and scholarships in a variety of fields to help them toward attaining their goals. The Chairperson of this year's event, the multi-talented artist, residing in Boca Raton, is the aforementioned Upbin. "This is my first year with NSAL and to work with such a hard-working group of people who have such an optimistic vision for the artistic hopes of young people is beyond fulfilling."
Another exciting element to this year's competition is that Ft. Lauderdale resident Cameron Dawson will be getting a second chance at fulfilling her dream. It has been with Upbin's encouragement that Cameron mustered up the courage to enter the competition. This effervescent and very busy young woman graduated last May from Rollins College in Winter Park located in Central Florida. She was the Class of 2010 Valedictorian graduating with a 4.0 GPA. She minored in dance and won the S. Truman Olin Jr., Scholastic Award for excellence in her chosen major of economics, with a $250 award that she used to invest in the stock market. She then continued her study in the MBA program at the Rollins Crummer School of Business.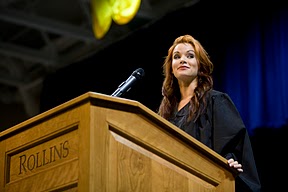 It was age the age of fifteen when Cameron began dancing with the Cuban Classical Ballet of Miami. Then in 2006 she was training for the Varna International Ballet Competition and the Ballet Competition for NSAL when she suffered a serious ankle sprain. It was an injury that wouldn't heal and she was eventually diagnosed with having an extra bone in her ankle. Doctors advised her to discontinue dancing and find another career path. Heartbroken but not one to indulge in self-pity, she picked herself up and discovered she had many of interests but finds she can still enjoy dancing and is honored to be participating in this year's NSAL competition.
"When I received a call from NSAL informing me about this year's competition in dance, I couldn't help but feel that is was wonderfully serendipitous that I would have a second chance at participating in the competition," Cameron said. "I feel as though my life has come full circle and I'm truly meant to be a part of the NSAL. I have grown a great deal in the past five years as a student, dancer, artist, and person, so now I feel it's my time to share my art with NSAL. I'm thrilled for the opportunity to do so and am thoroughly excited for the day I get to take the NSAL stage."
For more information about the NSAL South Florida Dance Competition go to http://arts-nsal.org/chp/Boca_Raton/competitions.html. You can also go to this website, http://arts-nsal.org/chp/Boca_Raton/history.html, for information on our local chapter. The site provides a list of Regional and National winners in all of the categories, including Dance as well as Musical Theatre, Art, Oil Painting, Sculpture, Music, Cello, Voice, Piano, Violin, Clarinet, Photography, Drama, Poetry and Literature. And keep in mind, when you attend the competition on March 12th, that the doors close at 9:45 AM. No exceptions will be made, so make sure you come on time! And most of all – enjoy the dance!
***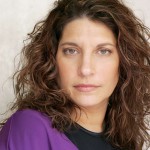 A native of Toledo, OH and a graduate of Kent State University, Marla E. Schwartz is a Senior Writer for Miami Living Magazine and is currently a cultural arts columnist for AroundWellington.com and Lighthouse Point Magazine. Her photographs have appeared in these publications, numerous Ohio newspapers, as well as in The Miami Herald, The Ft. Lauderdale Sun-Sentinel and The Palm Beach Post. She has had numerous plays published and produced around the country. Her short play, America's Working? was produced in Los Angeles at both the First Stage and the Lone Star Ensemble theater companies, in Florida at Lynn University and then at an off-Broadway playhouse in NYC. Her piece, The Lunch Time Café, was a finalist for the Heideman Award, Actors Theatre of Louisville. Please check out the re-prints of her interviews with authors Dave Barry & Ridley Pearson and Dexter novelist Jeff Lindsay in the October 2010 issue of Duff Brenna's ServingHouse: A Journal of Literary Arts at www.servinghousejournal.com. You can contact her at marlaschwartz@att.net.