March, 2012
Happy St. Patty's Day!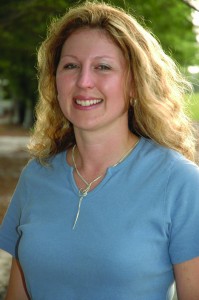 Happy March!  And for you parents and kids, Happy Spring Break this month!
There are so many great events going on in our area this month – for example, the Royal Palm Art & Music Festival on March 9, 10 & 11, which is a free event to the public and includes street painting. Also coming up this month is the annual Giraffe Awards at the Kravis Center on March 28th, which honors a woman in our community who shows bravery in business and a willingness to "stick her neck out." Just check our "Press Releases" or our "Archives" then "Press Releases" for more events.
Want to see what's been going on Around Wellington?  You can always check out our "Photo Galleries!"  THANKS to photographers Carol Porter, Lois Spatz and Christine Rose, we always have a lot of great photos of recent events. 
Our "AW Spotlight" story this month is about The Tutoring Club of Wellington.  What a very special place where you can get the academic help that you need for your children!  They guarantee academic improvement at a lower cost and in less time than any other program around.  Check it out and don't miss the videos of Roger and Denice Thomas talking about their success stories.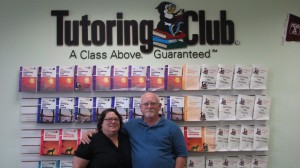 In "AW Stories of the Month," don't miss – "The First-Ever Wellington Idol Competition" by Danny Smith, "The Young Professionals Celebrate Three Years," an interview with Royal Palm Beach Mayor Matty Mattioli and an interview with Royal Palm Beach candidate for Mayor Felicia Matula.  (PS – don't forget to vote on March 13th, whether you live in Wellington, RPB or in one of our other neighboring communites).
In this month's "Ask the Docs," Dr. Lesley Glover discusses the problem of endocrine disrupters.  If you haven't heard about the, they are chemicals, both natural and man-made, that can interfere with your hormonal system.  Very helpful advice.
If you're a foodie, you might be interested in this month's "Cultural Corner" interview. City Hall – The Restaurant is the newest down-home, succulent dining establishment to enter Miami's foodie scene. And this month, Marla E. Schwartz talks with executive chef Tom Azar.
For a little inspiration, turn to D. Gatekeeper's "Dare to Dream" and the ABCs of achieving your dreams.  It begins with A-void negative sources, people, things and habits. 
Do you happen to have a friend who's stressed out because of their job?  Chances are more than half of the people you know feel this way.  In "Health & Fitness," Cheryl Alker makes a powerful case for why companies should implement a wellness program for their employees.  "Job stress is estimated to cost $200 to $300 billion annually in absenteeism, tardiness, and lost productivity." BTW, if you haven't visited the Wellness Experience in Kobosko's Crossing, it might be time to pay Dr. Randy Laurich a visit. See the coupons on our site under "AW Coupons."
So as we enter into spring, Jathy Garcia gives us some good tips to integrate "going green" with our "spring cleaning."  Check out "Living Green."
You've heard of Senior Moments, especially if you live in Florida.  Well, we bring you "Mommy Moments" each month, which is a mix of ideas for fun things to do and strategies for better parenting. This month Melanie Lewis discusses child safety today and how different it is from when we were growing up.
We had a great time at our AW Coupon Swap last month and thanks to Temple Beth Zion for graciously hosting the event.  Do you have other good ideas for events that you'd like to see?  You can always email me at: editor@aroundwellington.com.
We continue to offer fun, easy contests – through our website and through our AroundWellington.com Facebook page.  Check our "Contest" page because we're having great contests at least twice a month now!  THANKS to Massage Envy for providing the monthly prize of a one-hour gift certificate and making so many of our readers smile! 
For the full menu of stories, just visit our home page – www.AroundWellington.com!
Best Regards,
Krista Martinelli
Editor
(561) 965-6617
Around Wellington® Magazine
"Tell our advertisers you saw it in Around Wellington"
Subscribe  to Around Wellington Online for FREE