Cultural Corner
Chelsea Handler . . . Queen of Late Night
By Marla E. Schwartz
The unabashedly, sometimes brazen but yet overtly sincere and genuine woman who loves to play pranks, as much as she enjoys breaking taboos by always speaking her mind, is the ever-popular Chelsea Handler. This extraordinarily-talented young woman has certainly paid her dues on her way to becoming the Queen of Late Night. Literally, the only female comedienne (why is it that just writing this seems outdated) in the upper echelon of late night TV, you can see her show 'Chelsea Lately' at 11 PM on the E! network ().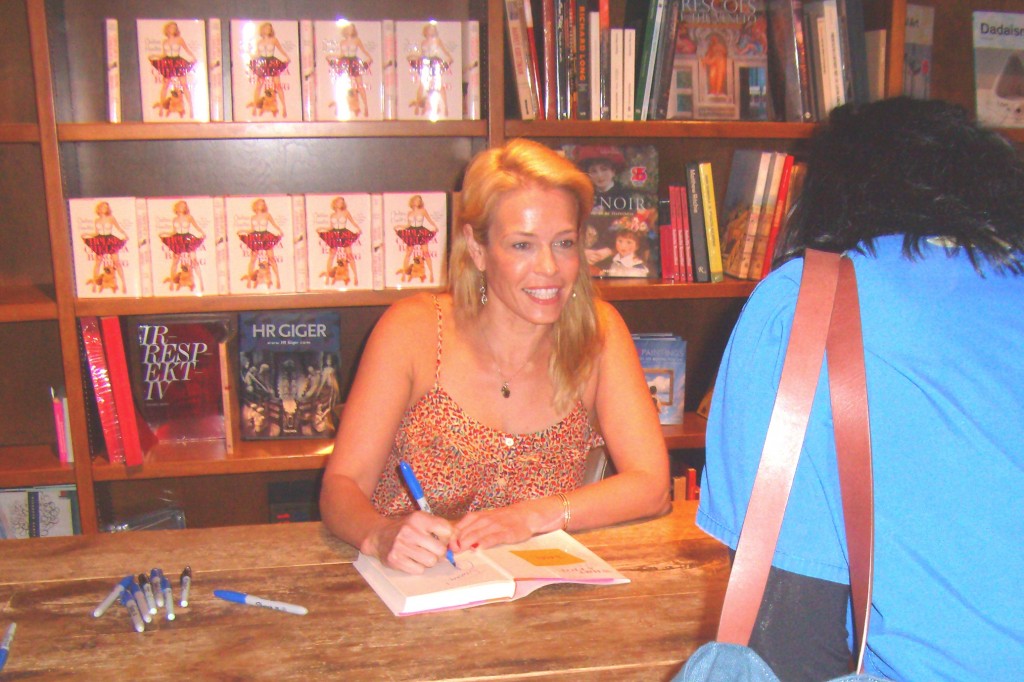 Chelsea recently made a few stops to the area during her 'Chelsea Chelsea Bang Bang Tour'. Her first stop was at Mitchell Kaplan's Book and Books in Coral Gables, FL where she happily greeted her fans, asking those questions about red hair and stuff (schtick from her books routine) as she autographed copies of her newest best-selling book, "Chelsea, Chelsea Bang Bang." The line of fans literally wrapped around the inside of the bookstore, out the door and down the street. It's amazing that this woman doesn't have carpal tunnel syndrome! Go Chelsea . . . Go Chelsea!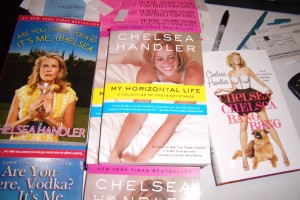 Chelsea Handler is on fire and there's no end in sight! In addition to her show and writing books, her tour will visit 21 U.S. cities. If you haven't read her other best-selling books, jump on the band-wagon and read '
Are You There, Vodka? It's Me, Chelsea' and 'My Horizontal Life' ASAP! This self-deprecating humorist recently had this to say about her recent book: "I've made a living poking fun at all the Hollywood people. I would like this time to take the opportunity to use this tour for returning to my own roots, so that I can make fun of everyone else in America, myself, and of course Spain." Seriously, Chelsea's books give her fans an autobiographical glimpse with a wonderful twist of wittiness thrown in for good measure, into her fascinatingly dysfunctional childhood and life.
On a recent show Chelsea made a comment that will enlighten the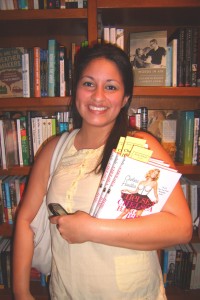 uniformed about her viewpoint and program. "I pride myself on being honest," Chelsea began. "My life and my legs have been an open book – but I do have one deep, dark secret … no, I don't have a secret love child or a penis, no matter what any doctor says. No, I, Chelsea Lately, am a fan of professional wrestling. Everybody knows that I enjoy those oversized, meaty bodies, but what I really get hooked on is the masterful storytelling and subtle acting techniques. The other day when I turned onto the WWE's Monday Night Raw I was pissed. Someone made a guest appearance and rained on my sweaty Speedo parade. Check out this jackass." She proceeded to show a clip of the Hoff making yet another fool of himself.
'Chelsea Lately' recently celebrated its 500th episode where her sidekick whom she refers to as her little nugget or her little 7.2 on the Richter scale (among other nicknames), Chuy Bravo (pegged as Chelsea's Assistant in the show credits) ended the program as an olive in an over-sized martini glass, no doubt filled to the brim with the Chelsea's favorite beverage of choice, the delish Belvedere Vodka. Chuy has written his own book, 'Little Nuggets of Wisdom'.
And you know you've reached the pinnacle of success when you're the only guest on a one-hour episode of 'The Larry King Show'. A few weeks ago she appeared on his show (pre-divorce announcement) and in no time at all she'll probably be asked to guest-host. "What kind of a woman sleeps with her boss; breaks up with him and keeps her job? Yes, it's Chelsea, the bawdy broad who has no shame," Larry said in his introduction.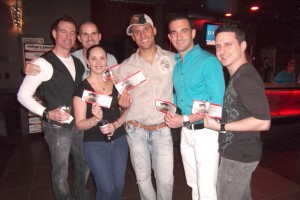 Chelsea's tour had two sold-out shows at the Fillmore Miami Beach at the Jackie Gleason Theater. Her first show sold out, she added another show, and that one sold out. Personally speaking, Gleason would be thrilled to have Chelsea performing at his theater. Heather McDonald, a writer for the show, a round table regular and one of the Comedians of Chelsea Lately, warmed up the audience and was especially hilarious with her Drew Barrymore and Celine Dion impressions. The crowd was already more than hospitable after being slightly toasted from drinking loads of Belvedere Vodka which was on sale in the lobby, along with t-shirts and other tour items, with Books and Books on hand selling all of Chelsea's books. Then Chelsea took the stage and the audience roared! During the show she invited comic Michael Yo onto the stage and they shared a humorous bit.
After the Miami tour "Chelsea Lately" returned to the airwaves and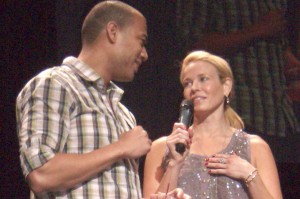 Michael Yo was a guest at her roundtable that night. He had a few things to say about his experience at the Miami show. "I gotta thank you for the tickets to Miami," Michael started off. "I mean don't take this the wrong way, but you were really funny. Because I've never seen you in concert and … I just had to tell you that you're really funny." There was a slight, awkward pause then the audience claps and cracks up. Then Chelsea responds in her usual droll way, "I cannot tell you how much that means to me. That's nice for you to say Michael, but I don't really care what you think."
The Comedians of Chelsea Lately tour is pulling into the Miami area for an 8 PM show on Saturday, May 8 at the Fillmore Miami Beach at the Jackie Gleason Theater. The show will feature Sarah Colonna, Loni Love, Josh Wolf and of course, Chuy Bravo, who you can meet in person after the show and maybe he'll stamp your copy of his book for you. Momentarily, only four tickets at $158.00 are available in row D of the orchestra section. To grab these tickets up go to:
There's one thing for sure, Chelsea deserves all her accolades and if there's anyone that will help bring an end to the politically-correct climate that's choking our civilization practically to death, there's no doubt, like the tag line on her show, "It's Chelsea Lately."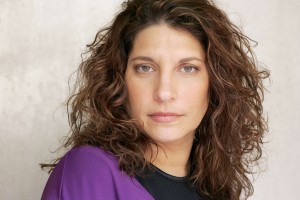 A native of Toledo, OH and a graduate of Kent State, Marla E. Schwartz has been a professional journalist since her teenage years and is a Senior Writer for Miami Living Magazine, and a freelance writer for CRAVINGS South Florida in Aventura, as well as Around Wellington Magazine and Lighthouse Point Magazine. An avid photographer, her images have appeared in numerous Ohio publications, as well as in Miami Living, The Miami Herald, The Ft. Lauderdale Sun-Sentinel and The Palm Beach Post. She has had numerous plays published and produced around the country. Her short play, America's Working? was originally read at First Stage in Los Angeles and in the same city produced at the Lone Star Ensemble. It was then produced at Lynn University in Boca Raton, FL and then taken to an Off-Broadway playhouse by its producers Adam and Carrie Simpson. Her piece, The Lunch Time Café, was a finalist for the Heideman Award, Actors Theatre of Louisville. Feel free to contact her at: .