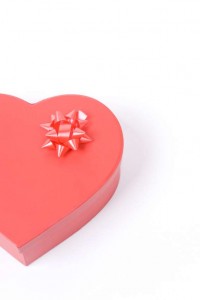 From The Heart
By Ron Lee Stewart
On Mother's Day, make sure whatever you give her is "From the Heart."
What does this mean?
F: Friend: Make sure you tell her how much of a friend that she has been.
R: Remember: Remember all the things that she has done for you.
O: Other: There is no other person that will ever love you more than your Mother.
M: Mother. A very special place in the hierarchy of life. A Gift: Given only to women with children.
T: Time: Think about all of the good times you had together.
H: Heaven: God has a special place in heaven for Mothers…with Mary, the Mother of Jesus.
E: Everyday: Everyday that goes by without telling her you love her, is one day less you can.
H: Helpful: There is nobody who has ever helped you more than she has.
E: Extraordinary: It takes an extraordinary person to put your needs before hers.
A: Ardor: You will never find anyone that is more loyal to you in all of your endeavors.
R: Reliable: Your Mother is always there for you whenever you need her.
T: Trust: She is the only person you will ever meet whose trust can never be doubted.
All rights reserved. Copyright 2010. Visit www.ronleestewart.com.