May, 2015 – Making a Difference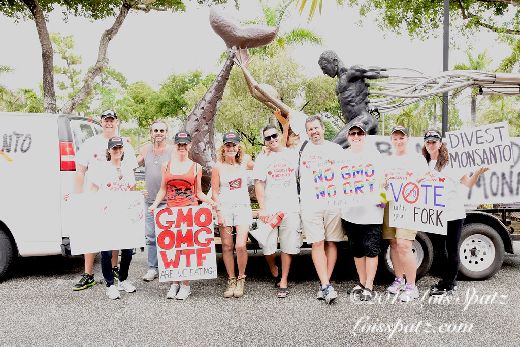 This was a great month "Around Wellington."  We came, we saw, we marched.  And I truly think everyone who showed up for our March Against Monsanto in Wellington made a difference!  I want to thank some of my fellow publications and media sources for such great coverage!
Well, first I should say that the best coverage is always a video by the amazing Monica Kallas, my partner in video production.  Monica and I have been producing videos together for about nine months now. And this one (about our March Against Monsanto in Wellington) might be the best one yet!  All of our "Invitations to the March" videos – with Jathy Garcia, Dr. Randy Laurich and then Rise & Sean Siegrist – reached far & wide, with each of these videos reaching over 20,000 people (per video).  See our "Videos" page to see the most recent videos.
Also, thanks to CBS 12, the Palm Beach Post, the Town-Crier in Wellington and Banzai Wellness Magazine for your great coverage.  People need to know what is "on their table." And as the kids chanted in the rally at our March on May 16th, "If it doesn't have a label, we don't want it on our table!"
Thank you to Lois Spatz for the many excellent photos too!
And if you'd like to get involved in this cause and get GMOs labeled, please join us for our monthly meetings.  Keep track of what's going on by liking our Facebook page "March Against Monsanto Wellington FL."
I'm really looking forward to June…when school's out for summer!  So are my kids.  Check out our Mommy Moments article to keep track of some great camps and some summer Freebies, if you're looking for summer things to do!
Oooh, and I'm also looking forward to our next video event, which will be June 9th with the Grand Opening of the new Wellington Tennis Center at 9am. We will be interviewing tennis legend Venus Williams!  Actually, I should tell you who will be interviewing Venus Williams – another tennis legend who happens to live in Wellington, Dick Stockton.  Read about Dick Stockton, his tennis career, and his new Blue Sky Foundation in our May issue!