Home
Tags
March Against Monsanto
Tag: March Against Monsanto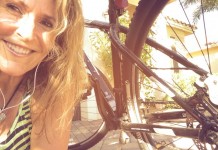 Packaging and labeling can be confusing. What are GMOs, anyway? "GMOs (genetically modified organisms) are living organisms whose genetic material has been artificially manipulated in a laboratory through genetic engineering, or GE."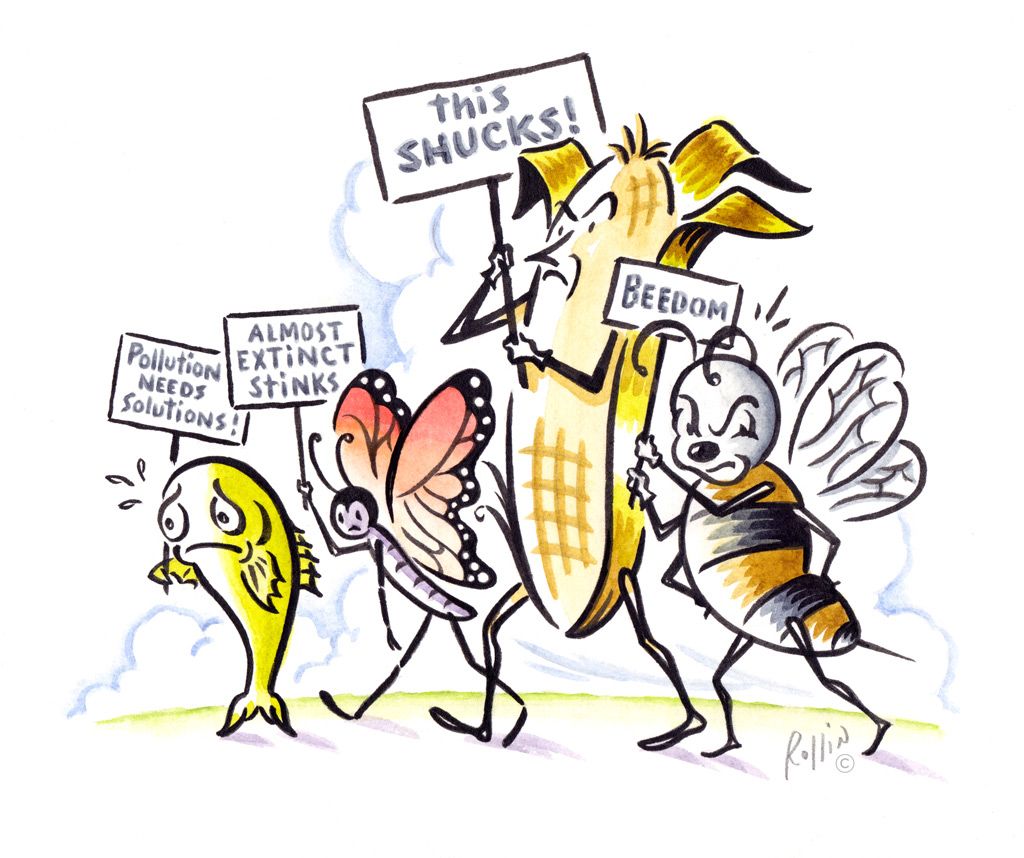 Photos and illustrations Around Wellington by our AW photographers.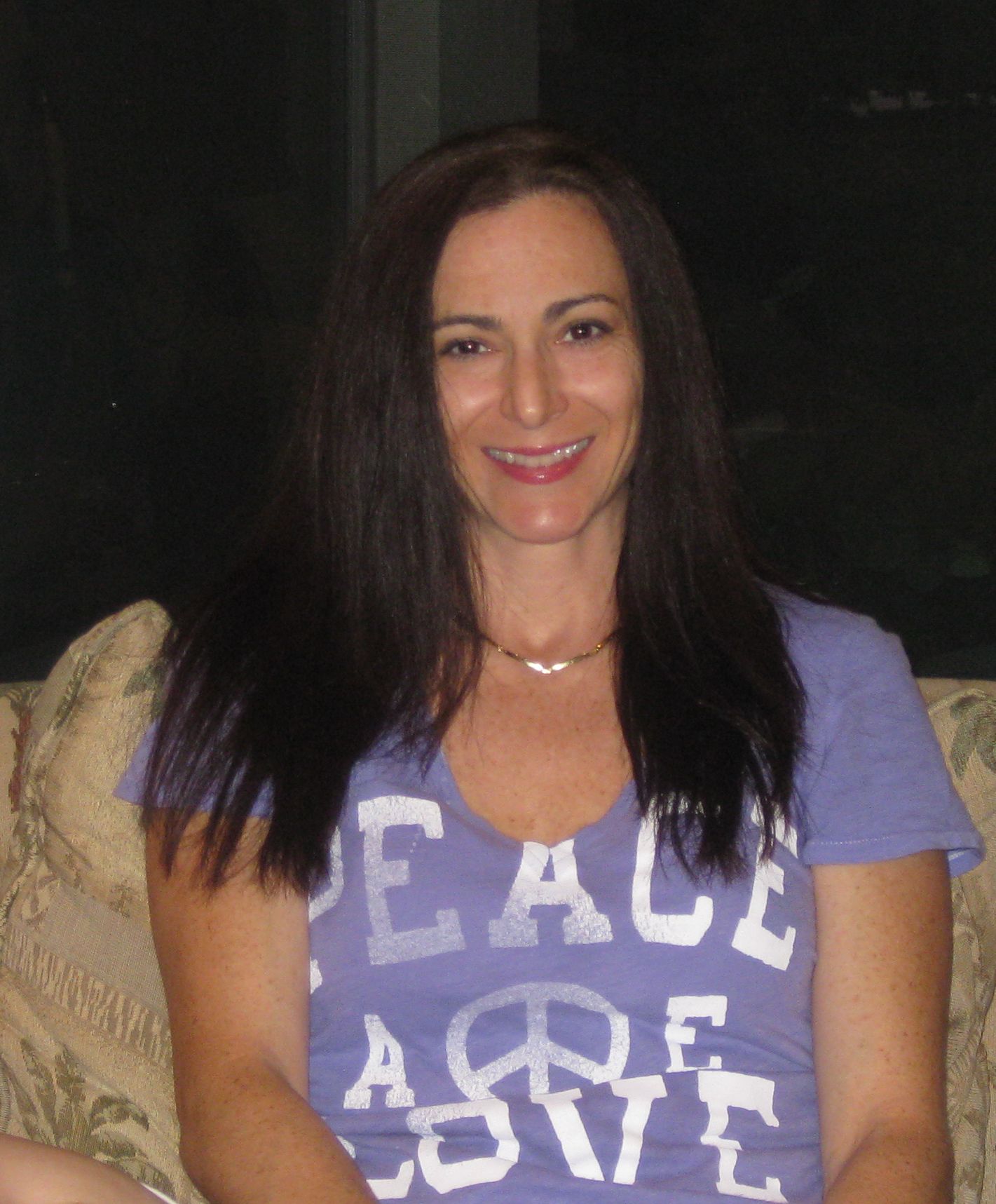 Today, May 16, 2015, I was inspired. With local Wellington business leaders, the President of the Wellington Chamber of Commerce, along with many residents of Wellington, I was thrilled to participate in the first Wellington March Against Monsanto.
May, 2015 – Thel March Against Monsanto in Wellington on May 16th, Fueled by AroundWellington.com and SharpShooter Marketing Group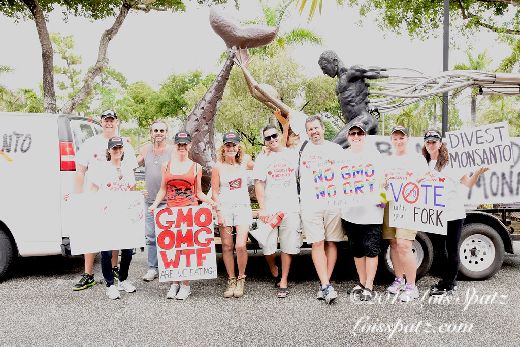 This was a great month "Around Wellington." We came, we saw, we marched. And I truly think everyone who showed up for our March Against Monsanto in Wellington made a difference!
On May 7th, planners of the March Against Monsanto came together to make posters for the 1st Annual March Against Monsanto. They enjoyed GMO-Free burritos, donated by Chipotle in Wellington.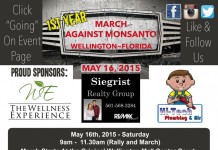 May, 2015 - March Against Monsanto on May 16th...Please join us!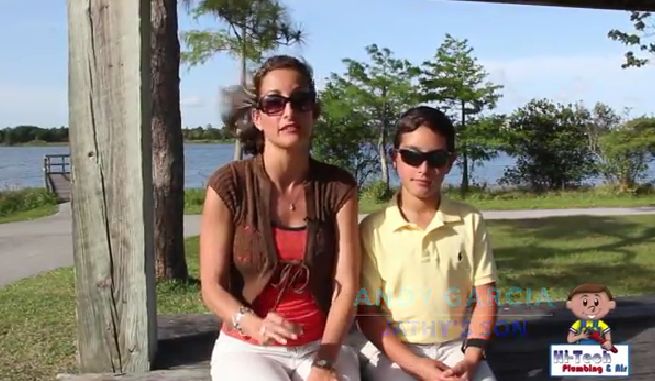 March Against Monsanto in Wellington, FL! Jathy Garcia, owner of Hi-Tech Plumbing & Air, explains why it is important to join in on May 16th at 9am in Wellington and have your voice be heard about GMOs in our food.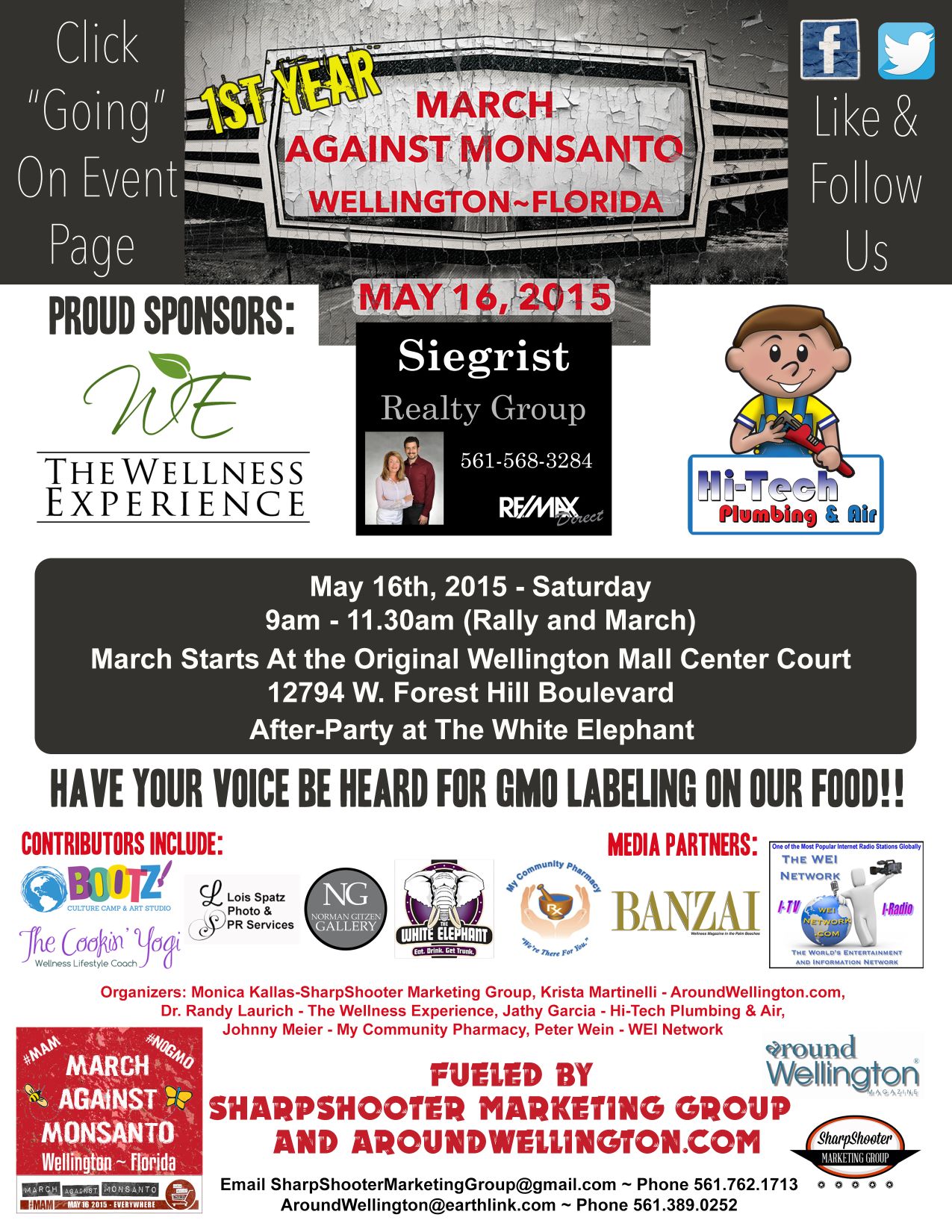 May, 2015 - 1st Annual March Against Monsanto in Wellington, FL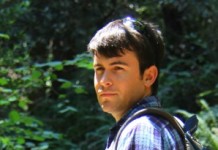 On Saturday May 24th, a coalition of organizations including Florida Right To Know – Boca Raton, Occupy Palm Beach, Millions Against Monsanto Inc., GMO Free Florida, Clean Energy Coalition of South Florida, Awake Palm Beach County and Agro Innovations Inc. hosted the 2014 March Against Monsanto