Living Green
The Effort to Get GMOs Labeled: An Interview with Activist Monica Kallas
By Bryan Hayes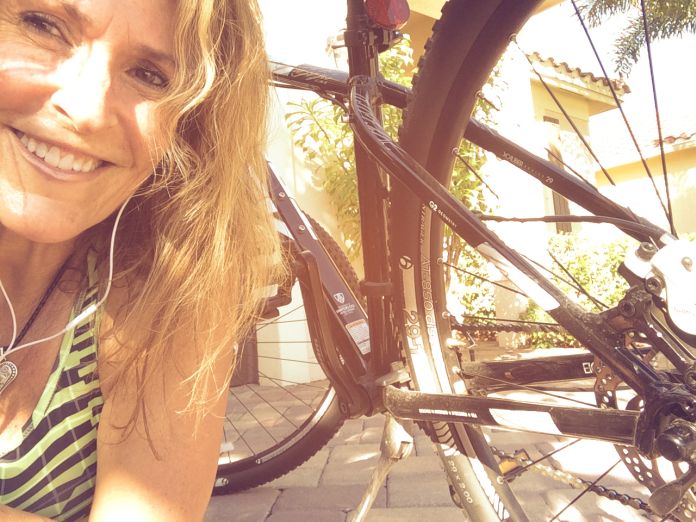 Some members of the community are more active than others.   One person who is very active in Wellington is Monica Kallas.   Among her many passions is being an advocate for food safety and GMO labeling on all consumer foods and products.    She has not only developed the Facebook pages "March Against Monsanto – Wellington Florida" and "Florida Right To Know – Wellington", but she is also actively involved in getting legislature passed for the GMO labeling laws here in Wellington, Florida and the U.S.
Packaging and labeling can be confusing.  What are GMOs, anyway? "GMOs (genetically modified organisms) are living organisms whose genetic material has been artificially manipulated in a laboratory through genetic engineering, or GE."
One has to wonder why GMOs were the cause she chose to champion.  The reason is rather simple.  "Knowing our food is basically poisoned without most people's knowledge or consent, I felt like I could make a difference on this one. Wellington is a community of educated people who want the best for their families, and I believe that includes the foods they eat. No one in their right mind wants to eat Roundup Weed Killer inside their food – and keep in mind this can't be washed off – it's not on the surface. Unfortunately, most people are not even aware that when they eat conventional food, about 80% of it is genetically modified (GMO) which means it includes glyphosate – the key ingredient in Roundup that has been tied to a slew of diseases," she says.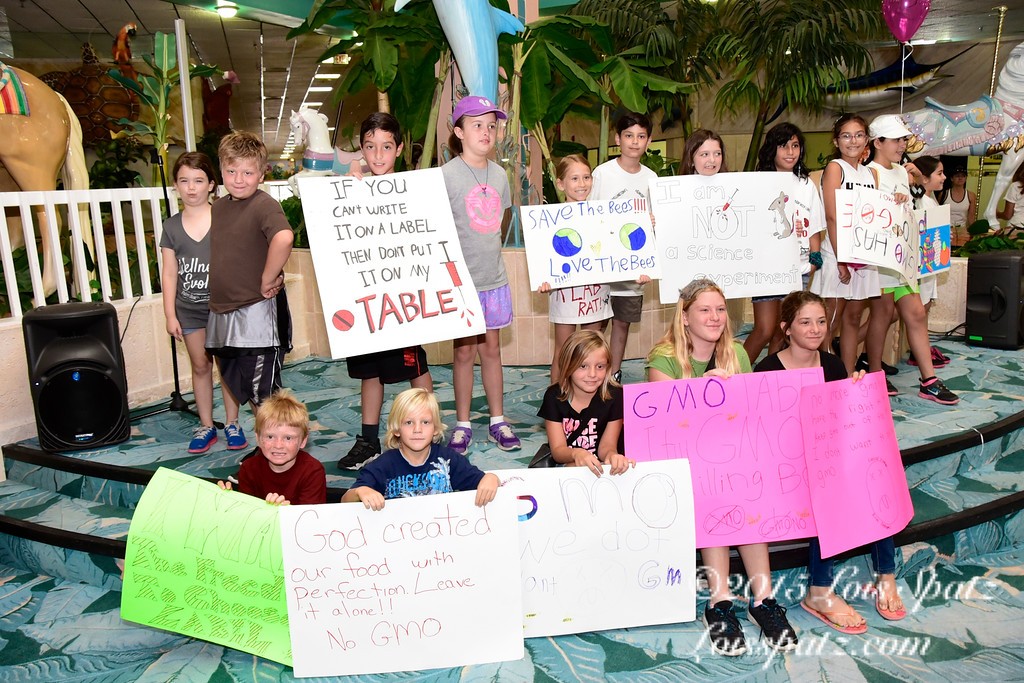 "Currently, 64 countries throughout the world including Russia, China, Australia, European Union, Japan and more ban, restriction and/or labeling GMO's. Even the World Heath Organization (WHO) has recently labeled glyphosate as a 'probable carcinogen'  which is an underestimate from research I've read and been provided by top physicians In the world regarding this topic. This was a big blow to the agrichemical companies. "  Since Monica owns SharpShooter Marketing Group, getting the word out about GMOs was an easy fit. She and a group of dedicated business leaders also created the first annual March Against Monsanto in Wellington last May which is a large international event.   The March Against Monsanto Wellington was the largest protest Wellington has ever seen and was "fueled by" SharpShooter Marketing Group and AroundWellington.com.   See the video! https://youtu.be/OThSEUiJrX8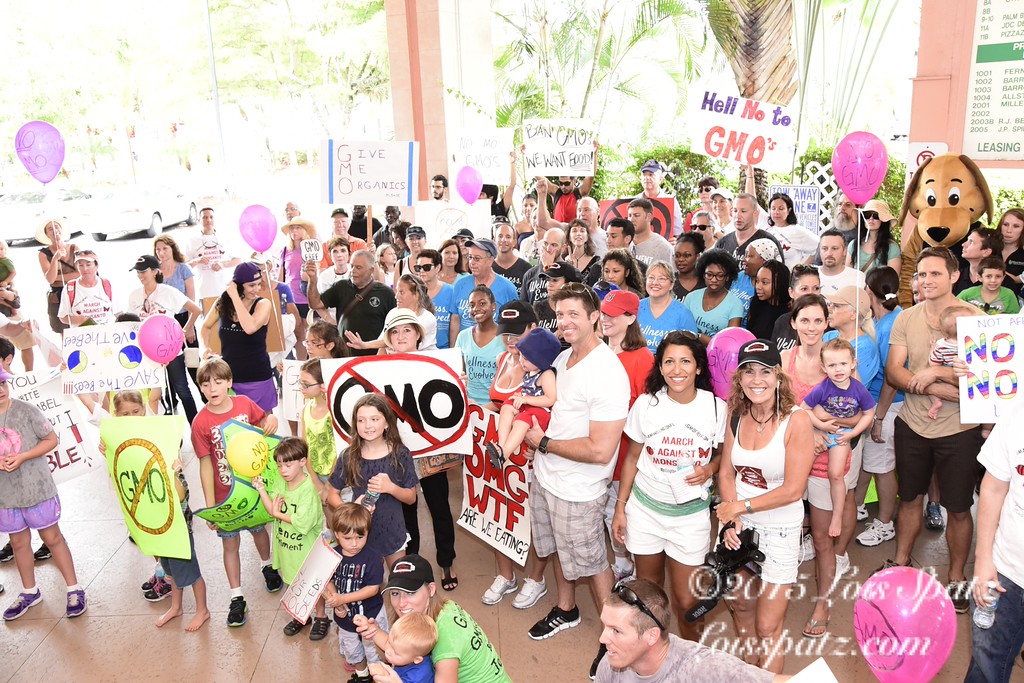 Recent nationwide polls by The New York Times (2013) and Consumer Reports (2014) showed that 92% – 93%  favored labeling of GMO's. The big agrichemical companies like Monsanto, Syngenta, Dow, Dupont and Bayer are fighting hard against this. So are big food giants like Pepsico, Kraft, Nestle, General Mills, Kellogg's, Smuckers Company and a large list of other large corporations. Monica added, "We have labels on mattresses, clothing and all sorts of consumer products – why not GMO's? One has to ask, if these companies are so proud of their GMO's – why don't they want them on the label?  There's a lot of citizens throughout the U.S. who believe that we have a right to know what's in our food. We're not asking much.  We just want to make informed choices at the store that's right for us and our families. PERIOD."
Good resources for GMO information and GMO-free labeling are:
http://gmo-awareness.com/2011/05/05/is-organic-always-gmo-free/
Genetically engineered crops have been around since the 1990s.   So what is the big deal about GMOs, anyway?  According to responsibletechnology.org, "The American Academy of Environmental Medicine (AAEM) urges doctors to prescribe non-GMO diets for all patients".   Part of the issue is that GMOs have only been introduced into the food supply for a very short period of time.  The long-term effects have yet to be determined.
There is concern regarding the health effects not only to humans but to animals as well.    There are questions about soil erosion and concerns of the pesticides being used.   Last year, the World Health Organization found enough evidence to classify glyphosate as a probable human carcinogen.
Because of those concerns, there has been a clamoring of support for, at minimum, GMO labeling laws.   In Florida, five cities have non-GMO resolutions that have passed:
–       Margate
–       Ft. Lauderdale
–       Hallandale
–       Miami Beach
–       Wellington (in process)
There is a major development in Vermont where the state is requiring mandatory GMO labeling, the first law of its kind in the United States, which will start in July.   While those companies having to adhere to the law are varying in their response.   A common theme is that it is either too expensive or not need – yet these same companies provide GMO labeling throughout the world to countries that require it. Campbell's, on the other hand is becoming one of the first major US companies who fought hard against labeling to voluntarily label GMOs. They clearly see the future demand as they are now marketing and selling organic soups.
"The first step is labeling and getting people informed." according to Monica.   "Next is for people to understand that they have power in this – you vote with your dollars at the food store. Buy and eat food that's organic and has the Non-GMO Project label on it. It makes a difference. The big food industry hears this and they are shifting big time. Organic sales are increasing at a robust rate here in the U.S. – and why not? Yes it's a bit more expensive but would you rather buy conventional , processed 'fake food' and pay for medical bills, feel horrible and look terrible to boot or pay a little extra for 'real food' and  enjoy the benefits of a healthier you?"  She continued,"I think the people of Wellington are pretty aware, and I don't think mothers would intentionally want to be giving baby food with GMOs to their kids or to the rest of their families."
In conclusion Monica added, "It's ALL about transparency and our right to know. Whether you think GMO's are good in our food or not, we all have a right to know what's in our food so we can choose what's best for us."
To continue to stay updated on the latest GMO posts, please "like" the Facebook pages "March Against Monsanto – Wellington FL" and "Florida Right To Know – Wellington" for all the latest news.   The first annual March Against Monsanto was held in Wellington in May of 2015, so get ready for the 2nd Annual March Against Monsanto, coming this spring.
And whether this is your cause, or another, everyone can make a difference in the community. To get involved in the effort to get GMO-labeling started in Wellington, please contact Monica Kallas, (561) 762-1713.  Or email her at: sharpshootermarketinggroup@gmail.com .
***