MusicWorks to Present Three Classic Folk-Rock Concerts During February at Old School Square in Delray Beach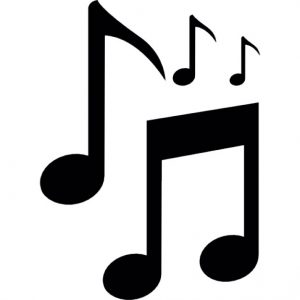 * California Guitar Trio – February 7
* Jonathan Edwards – February 14
* Broken Arrow: The Music of Neil Young – February 28
(Delray Beach, FL – January 17, 2017) MusicWorks is continuing its classic folk-rock series next month with three must-see/must-hear concerts at Old School Square's Crest Theatre, located at 51 N. Swinton Avenue in Delray Beach.
February 7 at 8 pm (Wednesday)
California Guitar Trio
The universe of guitar knows no boundaries for the California Guitar Trio. Since 1991, the group has enthralled listeners with a singular sound that fearlessly crisscrosses genres. The trio's questing spirit drives it to explore the intersections between rock, jazz, classical, and world music. In addition to dazzling musicianship and interplay, The California Guitar Trio's (CGT) shows are full of captivating stories and humor that enable concertgoers to feel like they're part of the music, not just spectators. CGT's 16 albums, streamed over 65 million times on Pandora, offer diverse snapshots of the group's mercurial muse. The trio's most recent releases include Komorebi, which showcases its acoustic side, with beautiful lush originals and innovative cover arrangements of Beatles, Beach Boys and more, and Echoes, which reimagines timeless material by artists such as Mike Oldfield, Penguin Café Orchestra, Pink Floyd, and Queen. For more information, please visit www.cgtrio.com.
Tickets:  $ 42 / $32
February 14 at 8 pm (Wednesday)
Jonathan Edwards
Perhaps best known for his 1971 hit single Sunshine, Jonathan Edwards started his career as an opening act for the Allman Brothers Band and B.B. King before he began releasing a series of popular albums, including Honky-Tonk Stardust Cowboy, Have a Good Time for Me and Blue Ridge. Edwards toured in the Broadway hit musical Pump Boys and Dinettes, and later joined the "Back to the Future Tour" along with Don McLean, Tom Rush, Jesse Colin Young, Steve Forbert and Al Stewart. For more information, please visit www.jonathanedwards.net.
Tickets:  $42 / $32
February 28 at 8 pm (Wednesday)
Broken Arrow – The Music of Neil Young
From the rockin' electric Crazy Horse Tunes to the more acoustic, pedal steel driven, country rock hits, Broken Arrowfaithfully delivers classic Neil Young songs as they take them out on some jamming excursions, tastefully tweaking some of the arrangements. Joe Mass nails the Neil Young vocals perfect and the harmonies are spot on!
Tickets:  $57 / $47
How to Get Concert Tickets:
Tickets can be purchased online at www.OldSchoolSquare.org or by calling the Box Office at 561.243.7922, ext. 1.
About MusicWorks:
MusicWorks specializes in producing live entertainment events in Florida. For more information, please visit www.musicworksconcerts.com.
About Old School Square:
Old School Square is the center of arts & entertainment in downtown Delray Beach and has served as the community's gathering place for over 25 years.  The historic campus welcomes half a million people each year for programs, classes, events and rental activities and includes the intimate Crest Theatre (in the restored 1925 Delray High School building) the Cornell Art Museum (in the 1913 Delray Elementary building), and the Fieldhouse (c. 1925). The Pavilion, which opened in 2002, hosts outdoor concerts and shows.  The Creative Arts School (2nd floor of the Crest Theatre building) offers art, photography and writing classes.  Old School Square also serves as a venue for community, corporate, private and media events.  For information on all programs and services, call 561-243-7922 or visit www.OldSchoolSquare.org.