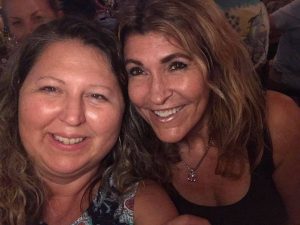 January: Looking Forward to 2018
How was 2017 for you? For me, it was not the greatest of years. First of all, I had a fall on the tennis courts that resulted in my arm being in a cast and eight staples in the back of my head. Also, there's a political climate of hate instead of partnership that is unhealthy for our country and for our planet. So 2018 must, by default, be a better year. And I'm looking forward to it! Hope you are too.
On a lighter note, we have some fun (and funny) articles for you this month. Let's start with a 10-minute play called "Postage Due" by Wendell Abern in "Cantankerously Yours." Check that out!
In "Cultural Corner," Lori Baumel takes us to Chicago to the American Writers Museum. And she explores why writing is such an important profession. In addition, she gives her usual "Live…Go…Do" tips, reminding us that there are great cultural experiences in our own backyard here in South Florida.
Check out "Kids' Corner," which used to be a listing of Kids' Eat Free restaurants, but now has turned into a place where kids contribute their own writings. Anya Millard writes about how Eagle Arts Academy has been taking in students and families from Puerto Rico, helping them in more ways than one.
In "Paws-itive Press" this month, Barbara Masi writes about how "Veterinary Assistant Students Learn Service Dog Training." Masi describes the benefits of working with greyhounds. "The retired racing greyhounds benefit the students in an unusual way. Due to the anatomy of these dogs, learning the skeletal system and the circulatory/cardiovascular system in live specimens is far easier than seeing it in a book." Masi is also heading up a couple of amazing organizations "Awesome Greyhound Adoptions" and their "Hounds and Heroes" program.
Are you up for an off-road adventure? Check out "Travel with Terri" and her article "Rev Up Your New Year with an Off Road Adventure." She concludes, "Are you ready for an adventurous 2018?"
Check out all of our articles this month! Wishing you joy, adventure and happiness in 2018. Thanks for being a part of AroundWellington!
Sincerely,
Krista Martinelli
Publisher
AroundWellington.com