With so many travel disruptions around the world, trends are changing for 2020 trips. Those of us who need to feed our wanderlust always find a way. If you're itching to get out of town, here are a couple of ideas to consider.
Road Trip in an RV
When I told my mother Go RVing loaned me an RV to test out on a road trip, her response was "That's crazy. Do they know you've never driven anything that size?" Despite Mama's lack of confidence in my driving abilities, it turned out I had a knack for handling the "Minnie Winnie" on the road.
Admittedly, the first time driving a vehicle roughly the size of an 18-wheeler can be a bit nerve-wracking. But once you adjust to its size, the nerves settle down and the fun begins.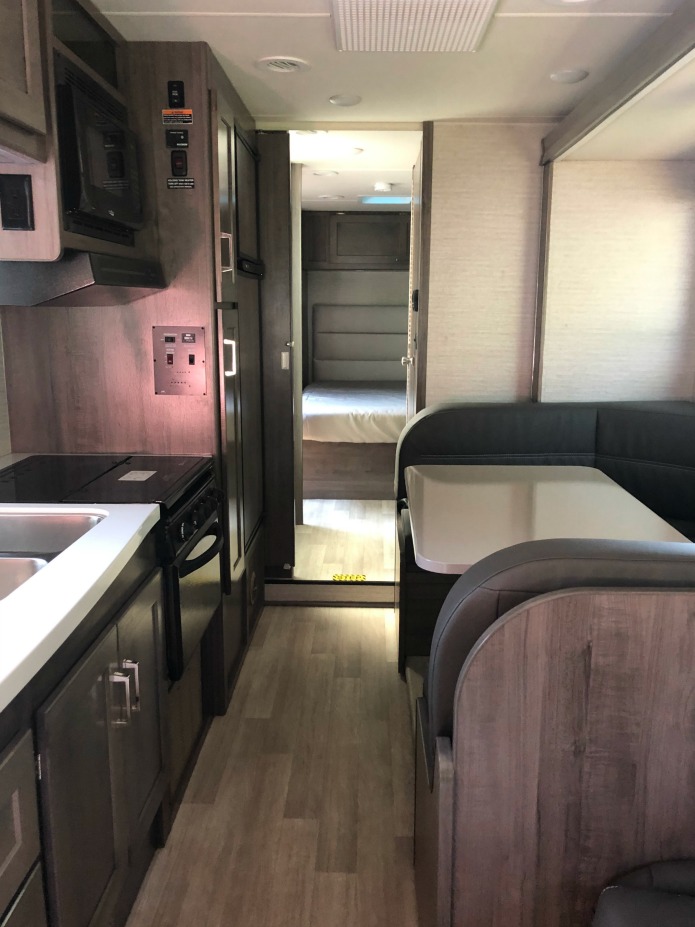 What You Need to Know
From pop up campers to massive motorhomes, there are plenty of types of RVs to choose from. For my trip with two girlfriends, Vanessa and Michele, the Class A provided the ideal space and amenities to turn us into happy campers. An all-in-one RV, the Class A typically has a kitchen, dining area, lounge, bathroom with shower and a separate bedroom. Our Class A motorhome also had a slide-out that operated with just a touch of a button to expand the interior space while we were at the campground.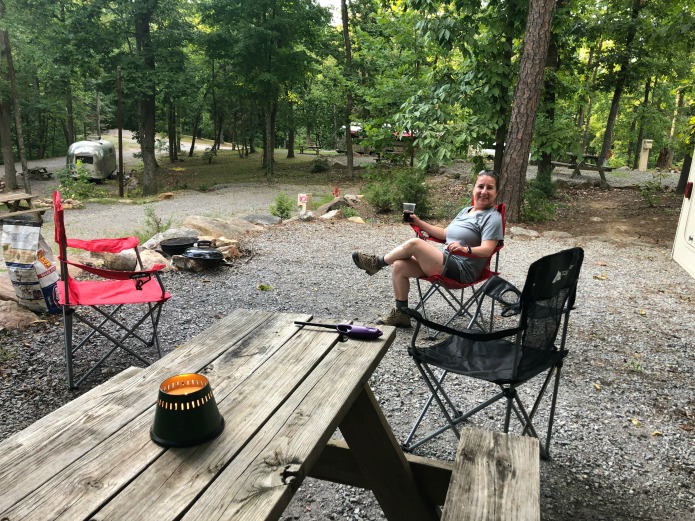 Go RVing partners with dealerships and manufacturers within the RV industry to promote the RV lifestyle. The association's social media channels feature RV owners sharing their personal experiences. It doesn't hurt to shop around for a dealership that works best for you. The more options you have to choose from, the better.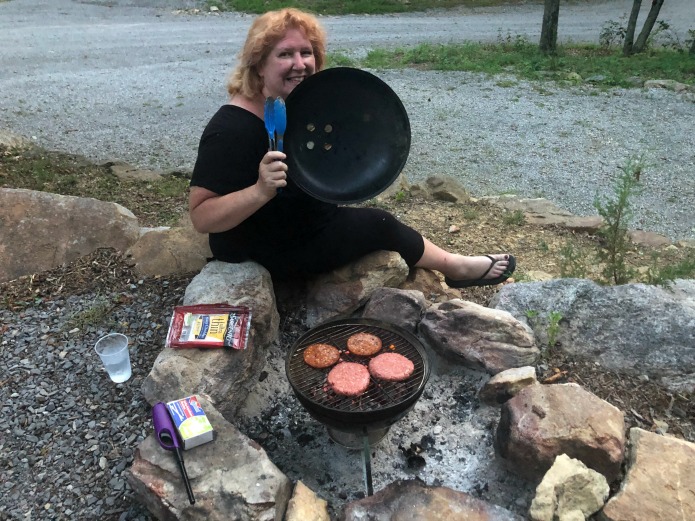 Below are a few other RV rental companies:
RVshare, a sort of Airbnb for RVs. The company connects RV owners with people who want to rent them.
Cruise America is an employee-owned company with 4,500 vehicles in its fleet.
El Monte RV, which has been renting RVs for 4 decades, even offers one-way rentals.
Outdoorsy, which will deliver a camper to the KOA or wherever you want it, so you don't have to drive it and set it up if you don't want to—but you'll miss out on the white-knuckle driving experience!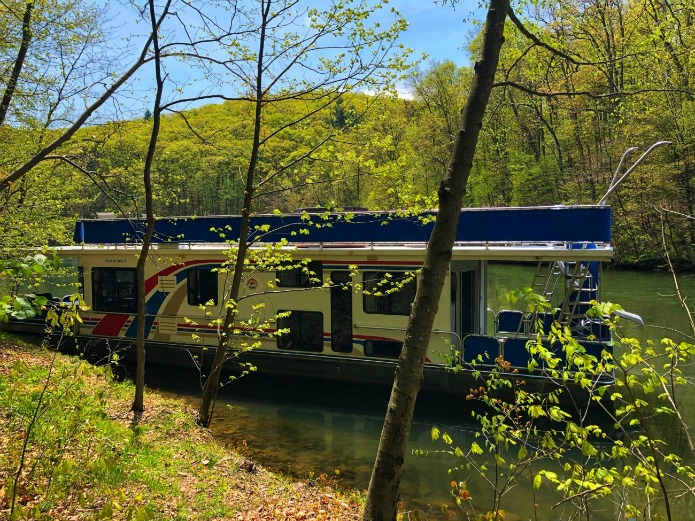 Go on a Houseboat Adventure
In the continuing theme of family members questioning my abilities, when my granddaughter found out I would be driving a houseboat she said, ""Why would anyone give you a houseboat when you can't even steer a canoe straight?" She had a point. On our recent canoeing trip together, I navigated straight into the banks of the river more than once. The prospect of me steering a 56-foot houseboat without incident was unlikely. Yet, here I was going houseboating for a week on Pennsylvania's Raystown Lake. One of my RVing girls, Vanessa, was along for this adventure, too.
For our adventure, Seven Points Marina hooked us up with a 56' floating beauty named Juniata. The family-owned and operated marina boasts 947 wet and dry docks and offers pontoon rentals, watersports equipment and houseboat rentals. Fortunately, they also know how to educate novice boaters.
Prior to boarding we watched a 30-minute instruction video which was followed by a quiz. After passing the quiz, we boarded our houseboat for a thorough orientation provided by Jeremy—a very patient young man. In addition to manning the boat, we needed to know how to work the generator, ship-to-shore radio and various other controls scattered across the bridge. Taking notes saved us more than once.
While I excelled at navigating the RV—even on Washington DC's Beltway—it turns out steering a big sailing house is not one of my gifts. Thankfully, Vanessa tackled it like a boss earning her the well-deserved title of Captain.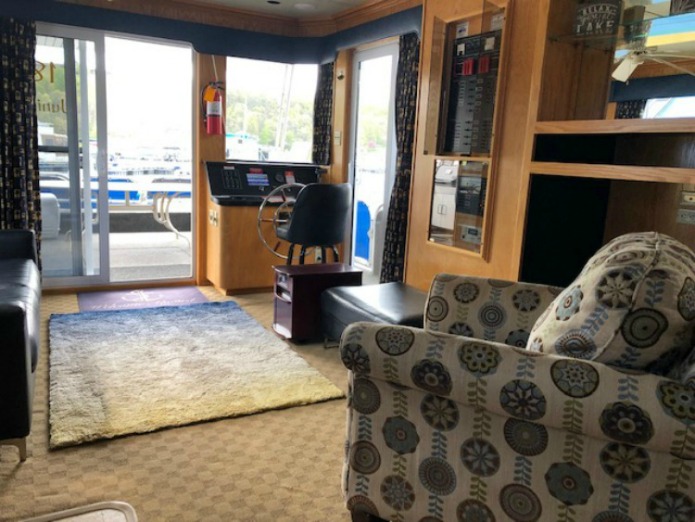 What You Need to Know
Our spacious home on the water had four bedrooms, a combined living room, dining area and fully equipped kitchen. We also had a rooftop sundeck complete with a hot tub. A slide led straight from the top deck into the lake below.
Tucked into the wooded landscape of central Pennsylvania's Allegheny Mountains, Raystown Lake spans 8,300 acres tucked into the wooded landscape of central Pennsylvania's Allegheny Mountains. Formed from the Raystown Dam as a flood control project for the Juniata River, the waters wind for 28 miles through the region making it an ideal place for houseboating. Rather than anchoring mid-lake, secluded coves offer the best spots for tying up to the shoreline. Here you'll have plenty of privacy for the utmost in social distancing.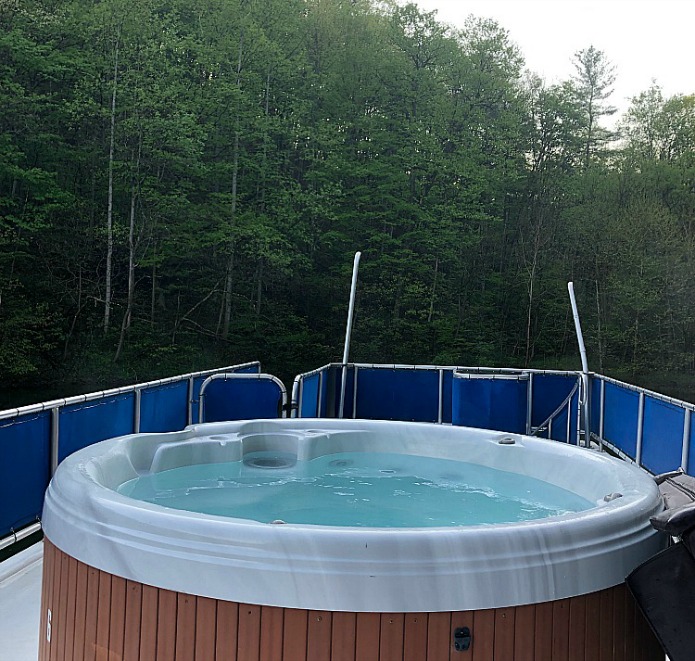 Motoring on a lake isn't the only way to spend your days while houseboating. Kayak and canoe rentals are available providing a smaller vessel for deeper exploration. For the anglers in your group, just toss a line right off the side and catch your dinner. With the boat moored securely to shore, it's easy to hop off for a hike.
I'll leave you with this as you plan your new adventures in this world of social distancing…
"Two roads diverged in a wood, and I – I took the one less traveled by."—Robert Frost