New Ways to Experience Old Art
In a world that is moving at warp speed, our modes of experiencing everything artistic and cultural are racing ahead as well. Traditional ways of participating in the art world—like going to a museum, taking in a concert or engaging in a pottery or photography session—will probably never go out of style. But some new forms of enjoying the arts may lay claim to a significant chunk of our leisure time.
The Art Selfie. No, this isn't submitting your latest selfie to the curator at the Metropolitan Museum of Art to see if it can garner wall space. It is, however, an app where you can upload your personal photo and superimpose it onto a classic masterpiece.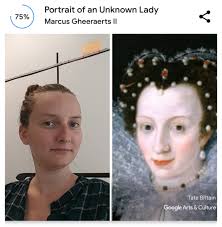 You might find that you bear resemblance to, say, Henri Matisse's self-portrait, Da Vinci's Mona Lisa or Boticelli's Birth of Venus. Sounds to me like an entertaining and slightly educational way to kill time while in the doctor's waiting room. The Art Selfie is available on Google Play or your app store. https://artsandculture.google.com/camera/selfie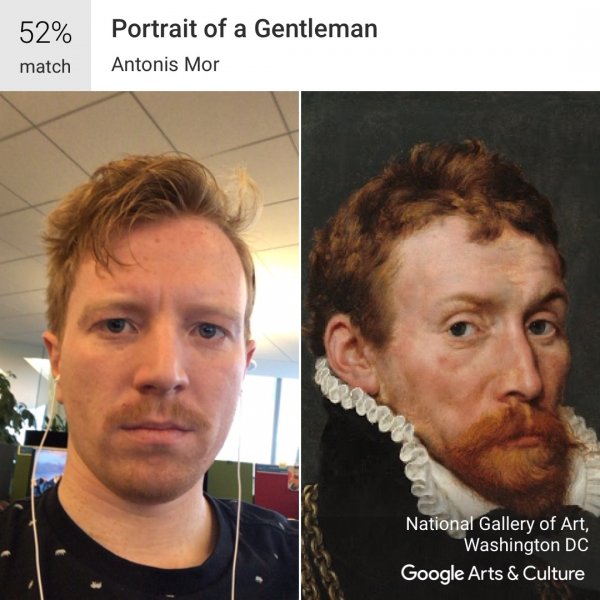 Google Arts & Culture. Explore major socio-political events through photography, see digitally-magnified masterpieces up close, or research a myriad of art media types. This enlightening activity surpasses any TV fare, save PBS and certain streamed shows. https://artsandculture.google.com/
Kenneth Schlenker, a former Google employee, has fused art and technology in order to change the shape of the art world and turn the viewing and buying experience into a stimulating social event. He is the founder and CEO of Gertrude (meet-up for art).
Most are aware of tumblr.com which is primarily a photography platform. One prominent contributor is Sam Horine. Sam Horine is a photographer and an adjunct instructor at NYU. His love for his home city of NYC is his primary subject—although, his innovative vertical panoramas of the northwest are also serious eye-catchers.
Emerging potters such as JAS at www.episode.nyc is an example of what a quick Google search will bring to your phone in the art realm.
What all this shows is that new technologies are interrupting age-held concepts of visual art and exhibiting. But for those of you who enjoy traditional imbibing, here are some November opportunities that won't disappoint.
At the King's Academy theatre on Belvedere, see the students' rendition of The Messiah on December 8th.
Head out to 415 Clematis Street to the Palm Beach Photographic Centre https://www.workshop.org/ for exhibits and classes.
The Kravis Center brings a full line-up of holiday offerings, but here are two productions of note: Rock of Ages – Nov 6th (after you vote) and Steven Stills and Judy Collins in concert on November 13.
Looking for dance that you can not only watch, but also participate in? Check out Demetrius Kline Do It Yourself Dance, https://www.diydance.org. Performances and classes are held at Memorial Presbyterian church in West Palm by the Norton.
Whatever you do, whether it's in the digital realm or in real time, heed these words of Van Gogh: "Without doubt, without hesitations, with assurance, admire what is beautiful."