Ninth Annual Adopt-A-Family's Better Ball Invitational Tees Off on May 1
PALM BEACH COUNTY, FL. — Adopt-A-Family of the Palm Beaches will host its Ninth Annual Better Ball Invitational on Friday, May 1, 2020. The tournament will help raise critical funds for families experiencing or at risk of homelessness, and it will take place at the Jack Nicklaus-designed Banyan Cay Resort & Golf in West Palm Beach. With a playing field limited to just 96 golfers, the 1:30 p.m. shotgun start tournament will kick off with a delicious lunch at noon, followed by an exciting shootout, dinner, cocktails, and an awards presentation from 6:30-8:00 p.m.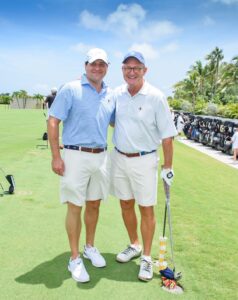 As in previous years, the tournament will follow a one-stroke-play format, with golfers playing the better ball of the twosome. Registration is $500 per player or $1,000 per two-player team. The reservation includes lunch, use of driving range, 18 holes of golf with carts and a forecaddie, followed by cocktails, dinner, and awards. To thank them for their generosity, each participant will also receive a $50 gift card for The Banyan Cay Pro Shop.
IF YOU GO
What: Ninth Annual Better Ball Golf Tournament to benefit Adopt-A-Family of the Palm Beaches, Inc.
Where: Banyan Cay Resort & Golf – 3200 N Congress Ave, West Palm Beach, Florida, 33401
When: Friday, May 1st –– Lunch at noon with a shotgun starting time of 1:30 p.m.
Cost: $500 per player; $1,000 per twosome
RSVP: Layren Calvo lcalvo@aafpbc.org , 561-253-1361, ext. 1120
Tournament sponsorships are available at all levels of giving. Last year's event was filled with camaraderie and commitment, raising more than $150,000 in support of the agency's core programs, which include preventing family homelessness in Palm Beach County and supporting at-risk children in its Project Grow afterschool program. Last year, Adopt-A-Family earned Charity Navigator's top rating – Four Stars – for the 13th consecutive year, an accomplishment achieved by only 1% of the 9,000 nonprofits evaluated.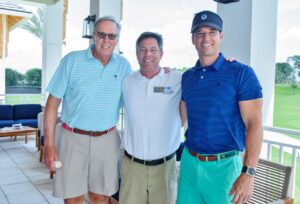 Committee members for the 2020 event include: Frank Bresnan, Sean Bresnan, Jeff Preston, Joe Carron, Tom Frankel, Ned Grace, Joe LaRocca Jr., Gary Pohrer, and Matt Constantine.
To support this event or for more information, please contact Layren Calvo at LCalvo@aafpbc.org; 561-253-1361, ext. 1120.
About Adopt-A-Family:
Adopt-A-Family of the Palm Beaches is dedicated to providing programs, services, and solutions to homeless and low-income Palm Beach County families experiencing a crisis. The organization's mission is to strengthen families with children in their efforts to achieve stability and self-sufficiency by providing access to all-encompassing services. The agency provides physical housing units, rental assistance, homeless prevention services, youth educational programming, and supportive services. To learn more about the work that Adopt-A-Family does in Palm Beach County, please visit www.adoptafamilypbc.org or contact (561) 253-1361