In the effort to help those suffering put food on the table, Old School Bakery in Delray Beach stepped up to support the Palm Beach County Food Bank with truckloads of bread donations, along with The Breakers Palm Beach, which contributed several truckloads of food this past week.
While it is troubling that the County's tourism-dependent hotel and restaurant operations have had to temporarily close in the face of COVID-19, and some restaurants have been forced to offer takeout due to dwindling demand, it is heartwarming that establishments such as The Breakers and Old School Bakery are inspired to give their unused, perishable products to the Food Bank to provide hunger relief.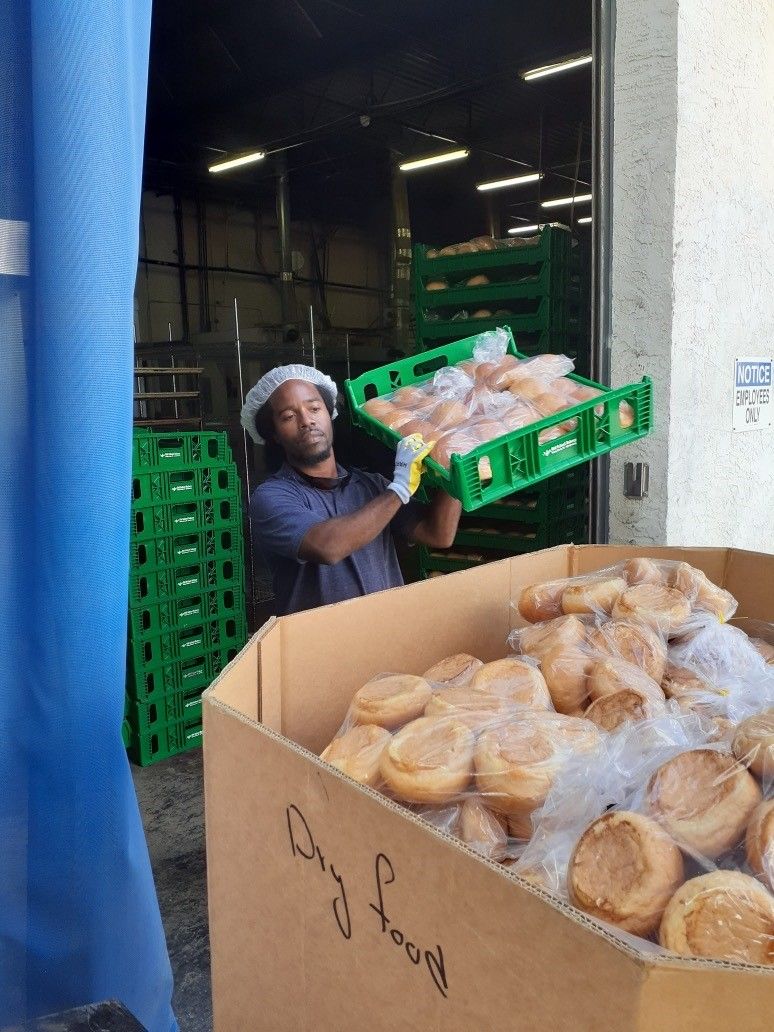 "With the suspension of food & beverage operations at our resort, our chefs and purchasing team collaborated to donate 23,206 pounds of food to the Palm Beach County Food Bank," said Geoffrey Sagrans, The Breakers' Assistant Director of Purchasing & Materials Management. "This amounted to three trucks' full of unused and perishable produce, dairy, juice, bread, meat, as well as other non-perishable foods, which were transported in refrigerated-boxed trucks to the Food Bank in 24 hours. We are proud to partner with the Food Bank, especially in times of uncertainty, and are always committed to supporting our community, by contributing time, energy and resources to our neighbors in need."
In their unprecedented move to close, venues have called the Palm Beach County Food Bank to share their resources with those in need. There are over 200,000 hungry residents in Palm Beach County and that number is expected to dramatically rise in the coming weeks due to job loss because of COVID-19 precautions.
"Even in these unprecedented times, the Old School Bakery family maintains its steadfast commitment to helping our neighbors in need," said Billy Himmelrich, Owner of Old School Bakery. "We have a long-standing relationship with the Palm Beach County Food Bank, and we are proud that we can help them during this time of uncertainty when residents will be relying on their services even more."
Now more than ever, people are going to be using the resources of the Palm Beach County Food Bank during this critical time. Our county already faced a need greater than that which we could address. Now, with pervasive uncertainty because of job loss, food scarcity and lack of finances, the Food Bank anticipates an even greater need as people who may have never needed its resources before, will be in a position to have to ask for help.
In addition, the Food Bank is facing unprecedented challenges as well. Many of its partners/pantries are closing their doors. Volunteers are not able to make their shifts and are cancelling. The Food Bank is managing the safety of its own staff while doing its best to meet the increasing demands for services during this uncertain time.