POPPING PROSECCO WITH THE PRESIDENT OF IMPACT 100 PALM BEACH COUNTY
(Boca Raton, FL.) — On Thursday, November 12th Impact 100 Palm Beach County along with Venue Sponsor, Boca Raton Resort & Club hosted Prosecco with the President via Zoom. The virtual audience heard from Kathy Adkins, President of Impact 100 Palm Beach County; Kathryn Gillespie, Lisa Warren and Nicole Mugavero, membership co-chairs; Molly Reiss, grants co-chair and past grant recipient Renee Layman, President and CEO of Center for Child Counseling. The speakers provided background on the nonprofit organization, the snapshot of the last decade, current plans for the 2021 grant cycle, future plans in Southern Palm Beach County and how members can make a great impact in their communities.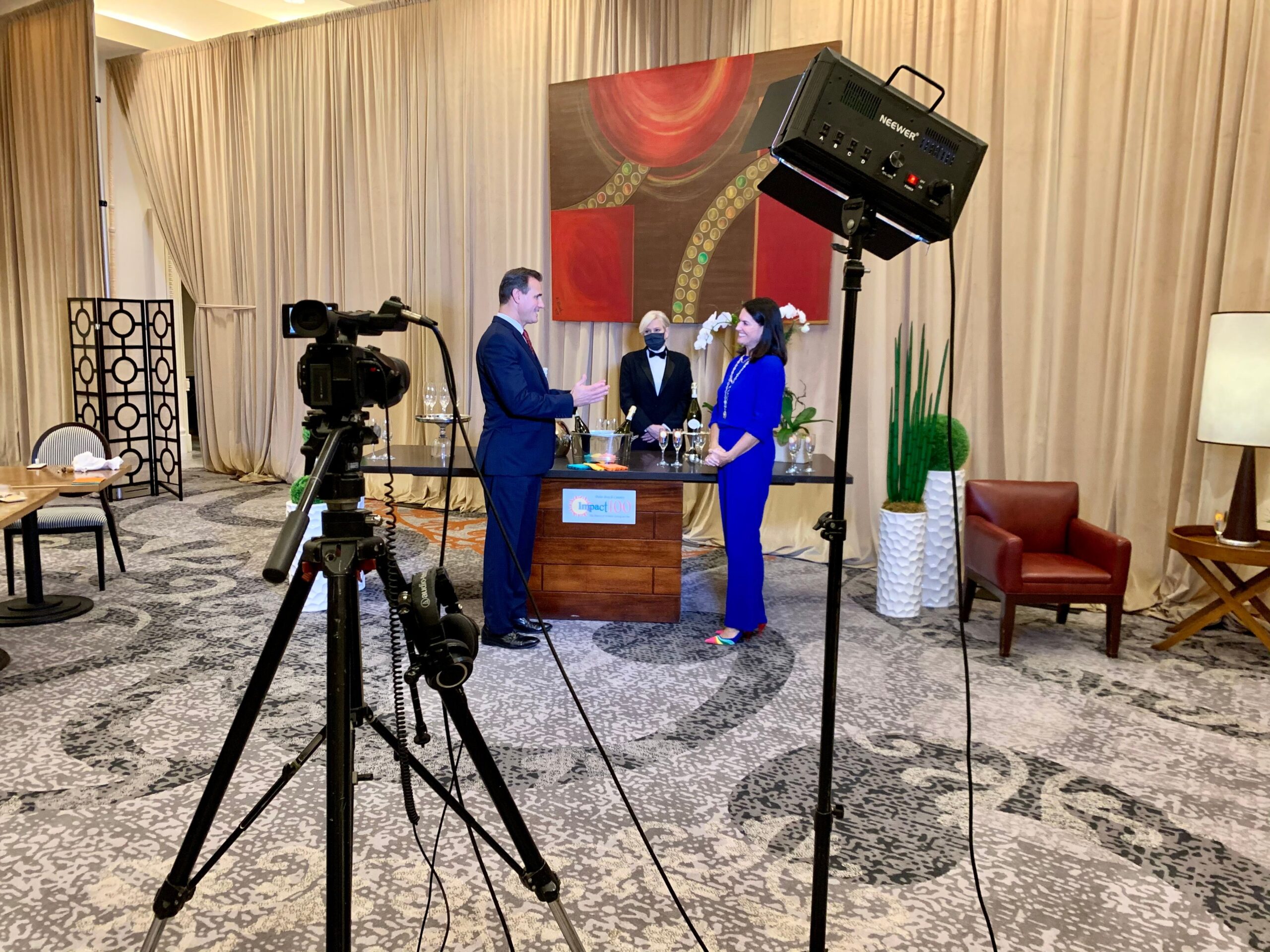 "The key component of this organization is that women can make a tremendous impact in their own backyard – simply by attending one meeting and casting one vote – or by devoting as much time as they like and meeting new friends and neighbors in their own community," said Adkins. "As we enter our 10th year of grants in Palm Beach County next year, we are incredibly proud of the good our members are doing right here at home!"
To celebrate its "Cheers to 10 Years" milestone, Impact 100 Palm Beach County leadership has planned several upcoming virtual and in-person events for prospective members to meet current members and learn more about the world's second largest Impact organization. With a current roster of more than 500 members, Impact 100 Palm Beach County's goal is to have 600 members in 2021 so they can grant $600,000 to deserving nonprofits.
Impact 100 Palm Beach County is a women's 501c3 nonprofit organization funding local nonprofit initiatives. It is comprised of a growing number of women who donate $1,000 annually, pool all funds and vote to award multiple $100,000 grants to nonprofits serving southern Palm Beach County in five focus areas: Arts, Culture and Historic Preservation; Education; Environment and Animal Welfare; Family; and Health and Wellness.
For more information about Impact 100 Palm Beach County or to join this chapter, please visit www.impact100pbc.org or call 561-336-4623.