AW SPOTLIGHT
Hillary's Heart
A Unique Shopping Experience
See our Hillary's Heart Children's Fashion Photos!
If you're looking for the perfect gift, accessory or outfit, you will find it at Hillary's Heart! Customers love the unique assortment of merchandise, the warm and friendly atmosphere, and the excellent customer service.
"You're only a stranger in my store once," says owner Hillary Leibsohn. "It's very important to me to always make the customer feel comfortable and welcome."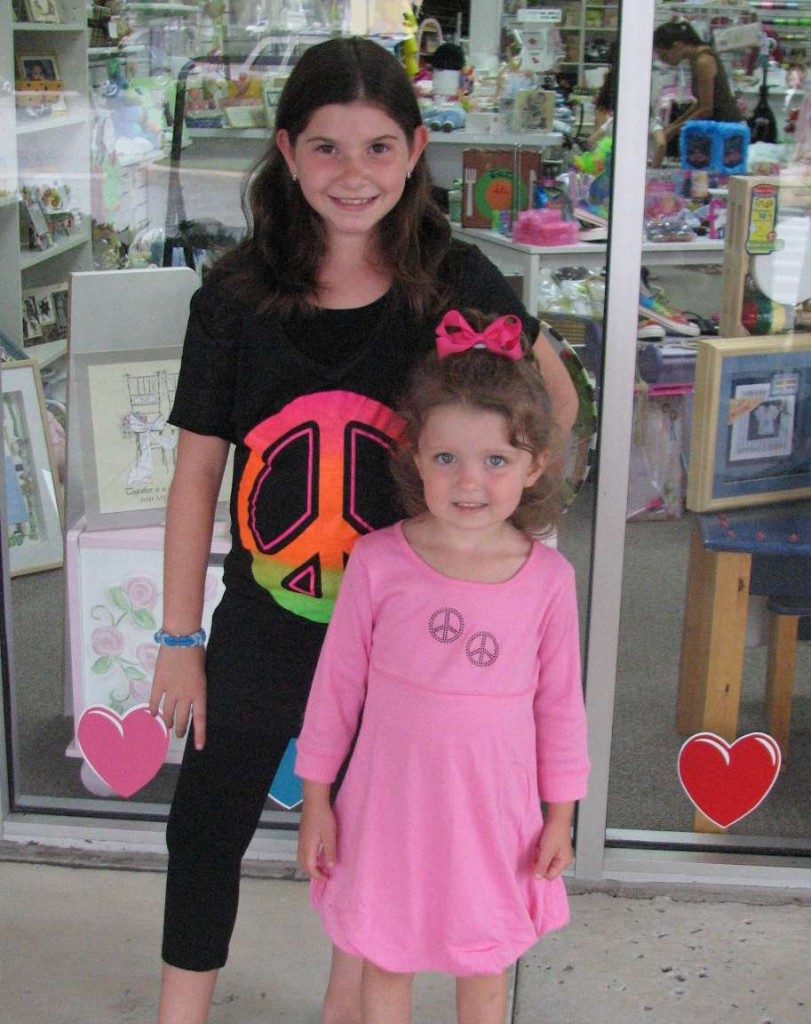 Although some shoppers are intimidated by small specialty boutiques (because of the possibility of higher pricing), at Hillary's Heart they can find items ranging from $5 to $500 and discounted prices on all of the kids' fashions.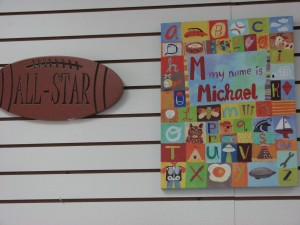 The shop, located in the Marketplace at Wycliffe, is adorable and fun throughout! There are baby gifts, birthday gifts, room decorations, clothing, toys, party favors, games, puzzles, receiving blankets, bibs, burp cloths and many, many hand-painted items. In the clothing department, which Hillary likes to call "funky fashions," you can find infant, toddler and junior clothes for girls. For boys, the clothes range from infant sizes to size 8.
Hillary's Heart has been here in Wellington since March of 2008. Prior to this store, Hillary had a store in New York. She's been in the children's merchandise business since 1996 and brings her friendly customer service and excellent eye for fashion to her current store.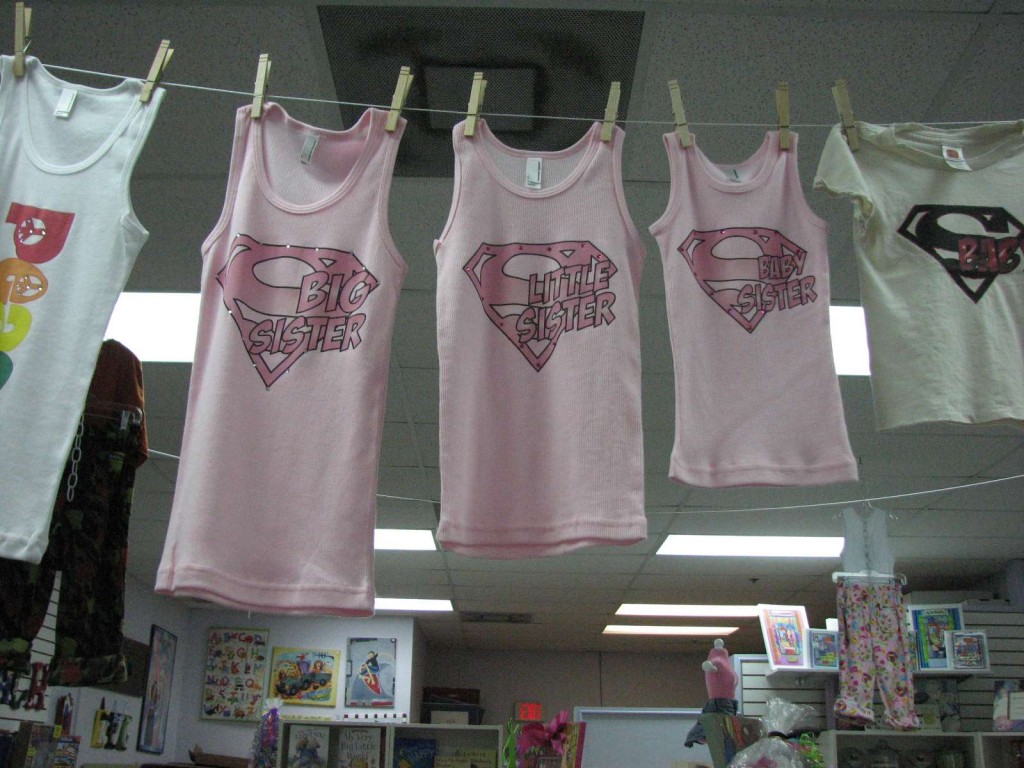 Because her personalized, hand-painted gifts are such a delight to recipients, parents and grandparents, she receives a lot of cute "thank you" notes after the gift has been received. Recently a customer wrote a note about the hand-painted cradle she had asked Hillary's Heart to ship to her boss. "Thanks so much for your attention to the important details and for making my gift to a very important person in my life so very special!"
What do customers appreciate most about Hillary's Heart? "The generous selection of unique items, the warm, friendly atmosphere and the beautiful gift wrapping," says Hillary. The store is open Monday thru Friday from 10am to 6pm and Saturdays from 10am to 5pm.
If you're looking for a memorable gift for a baby, child, tween or adult, Hillary's Heart is the place to shop!
The store is summed up in the following poem.
Hillary's Heart
We have gifts, clothes and
Unique room décor.
Bibs, burp blankets, toys,
Puzzles and more.
Please don't think that's all we do.
We have great things for toddlers, tweens and adults too!
There is one thing we
Know for sure . . .
Hillary's Heart is one great store!
So come on in for just one look
And we promise you'll be hooked!!!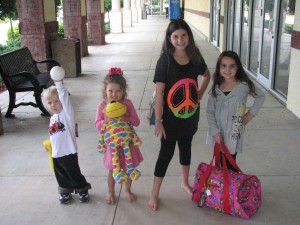 Hillary's Heart
          Personalized, HandPainted Baby Gifts . . . Our Specialty
See Coupon on this Website under "AW Coupons"
          Marketplace at Wycliffe
          4095 St. Road 7, Suite U-1
Lake Worth, FL 33467
          Phone: 561-968-5471
            www.hillarysheartgifts.net