South Florida Science Center announces an opportunity to SAVE $$ on Titanic tickets!!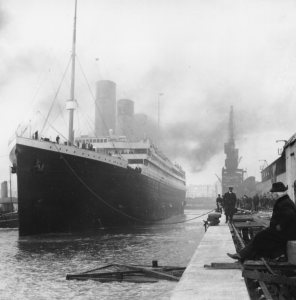 (WEST PALM BEACH, Fla.) – On Saturday, November 16, 2013, the South Florida Science Center and Aquarium will open the doors to the largest blockbuster exhibit it has ever hosted: Titanic: The Artifact Exhibition.
Fans can glimpse an early sneak peek online and take advantage of special pricing starting on October 1 for a limited time.
By visiting SFScienceCenter.org and clicking on "Titanic," between October 1 and October 30, 2013, early birds can take advantage of a $2 discount on general admission tickets at the newly renovated venue and start their virtual tour of this wildly popular exhibit.
The exhibit will be on display through April 20, 2014.
Over the past 18 years, more than 25 million people have seen this powerful exhibition in major museums worldwide, from Chicago to Los Angeles and Paris to London. RMS Titanic, Inc. is the only company permitted by law to recover objects from the wreck site of Titanic. The company was granted Salvor-in-Possession rights to the wreck site of Titanic by a United States federal court in 1994 and has conducted eight research and recovery expeditions to the sunken Ship, rescuing more than 5,500 artifacts.
Advance tickets will be $13 for adults, $9.50 for children aged 3 to 12, and 11.50 for seniors 62 and older, and tickets can be purchased on the Science Center's website at www.sfsciencecenter.org. Science Center members and children under 3 are free. Due to the anticipated excitement surrounding this exhibit, please be advised that visitors may incur a small wait time.
"Many venues tack on significant special event fees when traveling exhibitions are on display and because of the great support of the Quantum Foundation, we are able to make this exhibit possible for a wide population, as we continue to live our mission to 'open every mind to science'," stated Lew Crampton, SFSCA CEO. "Titanic is the largest blockbuster exhibit to ever come to the Science Center, and we anticipate a very successful run in this market. If you know you are already planning to attend the exhibit, we encourage you to buy your tickets in advance."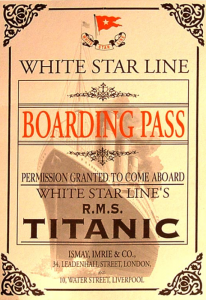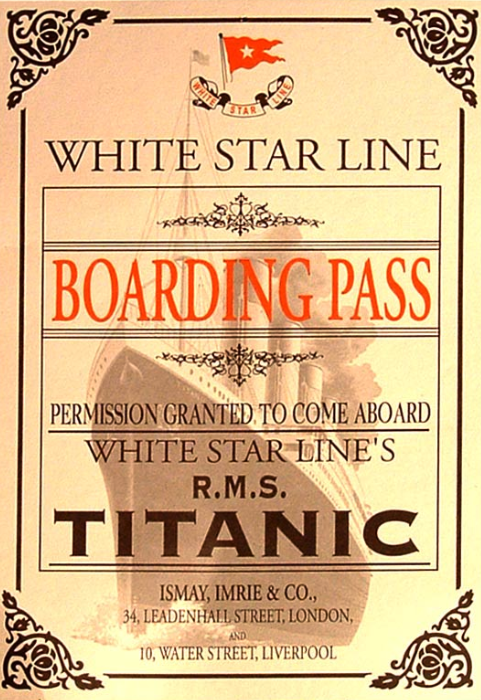 Titanic: The Artifact Exhibition has been designed with a focus on the legendary RMS Titanic's compelling human stories as best told through authentic artifacts and extensive room re-creations. Perfume created by a man traveling to New York to sell his samples, china etched with the logo of the elite White Star Line, even personal effects like a cigar holder, toothpaste jar and a calling card– these and many other authentic objects offer haunting, emotional connections to lives abruptly ended or forever altered.
Visitors are quickly drawn back in time to 1912 as they enter the exhibit, with each receiving a replica boarding pass of an actual passenger on board Titanic. They then begin their chronological journey through the life of Titanic, moving through the Ship's construction, to life on board, to the ill-fated sinking and amazing artifact rescue efforts. Visitors will marvel at the recreated first and third-class cabins, and can press their palms against an iceberg while learning of countless stories of heroism and humanity.
In the "Memorial Gallery," guests will take their boarding pass to the memorial wall and discover whether their passenger and traveling companions survived or perished.
The South Florida Science Center and Aquarium, formerly known as the South Florida Science Museum, recently completed a $5 million expansion and renovation and will host Titanic: The Artifact Exhibition in its newly expanded exhibit hall. With a new mission to "open every mind to science," the Science Center features more than 50 hands-on educational exhibits, an 8,000 gallon fresh and salt water aquarium- featuring both local and exotic marine life, a digital planetarium, conservation research station, Florida exhibit hall and an interactive Everglades exhibit. All exhibits will be open during the Titanic's special showing.
The South Florida Science Center and Aquarium is located at 4801 Dreher Trail North, West Palm Beach and is open Monday – Friday from 9am-5pm, and on Saturday and Sunday from 10am-6pm.
For more information, call 561-832-1988 or visit www.sfsciencecenter.org.
Like the South Florida Science Center and Aquarium on Facebook and follow them on Twitter@SFScienceCenter.