Cultural Corner
Simply Spring
By Lori Hope Baumel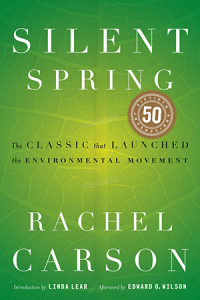 As sung in the musical Camelot, "It's May, it's May!" The equestrians have packed up and school is winding down. In south Florida, this month celebrates local events like Sunfest (May 3 – 6 in downtown West Palm Beach) and offers a wide variety of opportunities to simply relax. While those up north (after experiencing four nor'easters) are finally enjoying gentler weather, those who remain in the Wellington area brace themselves for the heat of the summer months to come. In May, there's still a chance to get outdoors, enjoy free concerts and participate in entertaining events right here in Wellington.
This month, I'm encouraging you to do the research yourself. Included in my "Top 5" below are a variety of resources that include both indoor and outdoor happenings to enjoy before the summer rains and extreme heat sets in. You can look up a number of local things to do on Mother's Day or Memorial Day weekend. So, plan ahead! Make the most of springtime and all it has to offer. With so much turmoil going on in the world and the daily news stressing everyone out… it's time to turn off the electronics and watch the sunset. Perhaps, head east to the beach and read Rachel Carson's Silent Spring – a book that calls for humans to act responsibly, carefully and as stewards of the living earth.
There you have it… simplify spring and simplify your life.
Live… Go… Do!
Top 5 for May
1) The Village Music and Café offers a wide variety of cultural events. Located near the Wellington Mall, this venue provides live music every Friday night with a weekly calendar of featured artists, Singer/Songwriter Night on Mondays, Ukulele Circle on Wednesdays, Trivioke on Saturdays (their own creation of karaoke combined with music trivia) and Open Mic on Sundays. Check out their calendar at:
villagemusicwellington.com
10410 West Forest Hill Blvd.
Wellington, FL 33414
Phone: (561) 798-5334
2) Mounts Botanical Garden of Palm Beach County invites the public to fun and informative horticultural events:
Beautify Your Garden with South Florida Native Plants
Sunday, May 6 – 10 to 11:30 am
Mounts Exhibit Hall A
$15 for members; $20 for nonmembers
Instructor: Jeff Nurge, Florida Native Gardening & Native Choice Nursery
Learn about the selection and placement of Florida native plants to maximize their beauty using the principles of texture, color and hardscape and to minimize the use of water and pesticides. In addition, participants will review best practices for maintaining native plants once they have incorporated them in their own landscape.
14th Annual Connoisseurs Garden Tour
by Art By Nature Garden Center
Saturday, May 12 – 9 am to 4 pm
Sunday, May 13 – 11 am to 4 pm
$25 for members; $35 for nonmembers (includes admission to WASHED ASHORE at Mounts Botanical Garden)
Spend Mother's Day weekend with family and friends touring a variety of beautiful private gardens in Palm Beach County. The owners of each individual garden are giving people a unique opportunity to visit at their own pace and sequence, so take one day or two for this memorable self-guided tour.
Note: Tickets are available for purchase at Art By Nature Garden Center and at the Mounts Garden Shop, or online at www.mounts.org/events.
Plants Can't Run Away … But They Have Awesome Coping Skills
Tuesday, May 22 – 10 to 11:30 am
Mounts Auditorium
$15 for members; $20 for nonmembers
Instructor: George Rogers, Ph.D, Palm Beach State College
Using PowerPoint and walking around the Garden, participants will look at some of the surprising and complex ways plants have of dealing with all of the stresses of life – poor soils, too much and too little water, wind, sun and shade, heat and frost, competition, microbes, fungi and the thousand things that want to eat them.
3) Go local!
Walkabout Wellington provides a list of events in and around the Wellington Area. From food truck fun and concerts to equestrian events, Walkabout Wellington will always recommend something fun to do. Before you make your weekend plans, be sure to check out this website:
walkaboutwellington.com
4) Kravis On Broadway: SOMETHING ROTTEN!
May 1-6
Tuesday, Thursday, Friday at 8 pm, Wednesday, Saturday at 2 pm & 8 pm, Sunday at 2 pm
Welcome to the '90s — the 1590s — long before the dawn of premium tickets, star casting and reminders to turn off your cell phones. Brothers Nick and Nigel Bottom are desperate to write a hit play but are stuck in the shadow of that Renaissance rock star known as "The Bard". When a local soothsayer foretells that the future of theatre involves singing, dancing and acting at the same time, Nick and Nigel set out to write the world's very first MUSICAL! But amidst the scandalous excitement of Opening Night, the Bottom Brothers realize that reaching the top means being true to thine own self … and all that jazz. With its heart on its ruffled sleeve and sequins in its soul, SOMETHING ROTTEN! is an uproarious dose of pure Broadway fun and an irresistible ode to musicals — those dazzling creations that entertain us, inspire us, and remind us that everything's better with an exclamation point! From the director of Aladdin and the co-director of The Book of Mormon, SOMETHING ROTTEN! is "Broadway's big, fat hit!" (NY Post).
Alexander W. Dreyfoos, Jr. Concert Hall
Tickets start at $28
Beyond the Stage: On May 1, the Kravis Center hosts a free performance by the Turtle River Concert Choir at 7:00 pm in the Dreyfoos Hall Lobby . Beyond the Stage is sponsored by Nancy and Jay Parker.
5) The Cultural Council of Palm Beach County
The Cultural Council of Palm Beach County promotes and provides a plethora of events within the Palm Beach County area. Located in Lake Worth, the council houses both their offices and a museum with special exhibitions. Keep this website on hand to find out about the various cultural events going on year-round:
www.palmbeachculture.com