Swoon Over Sustainable Valentine's Day Specials at Loggerhead Marinelife Center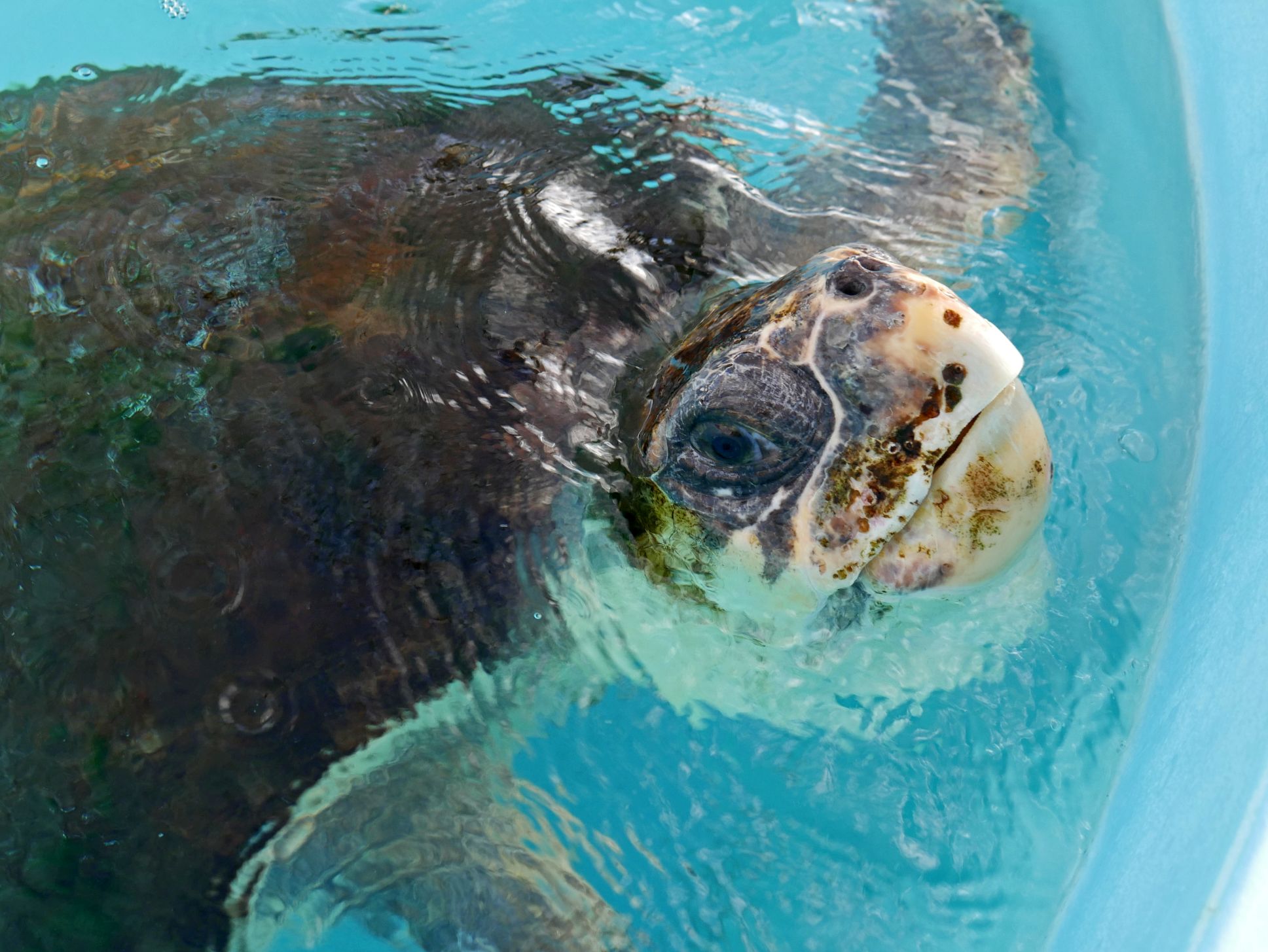 Juno Beach, FL – Lock eyes with Valentine's Day deals, and sustainable choices, at Loggerhead Marinelife Center (LMC). In January and February 2019, LMC collected 110 balloons during the Center's beach cleanups. Balloons, which are common gifts for Valentine's Day, pollute our oceans and pose a threat to marine life. This year, ditch the heart-shaped balloons, and other items that create waste. Instead, celebrate love with unique sea turtle adoptions, gift store steals, and special evening guided tours. Now until February 14th, explore the Center's one-of-a-kind gifts and experiences for your loved ones this Valentine's Day.
Send the love of ocean conservation to your sentimental valentine with an enhanced sea turtle adoption package. Enhanced ($60), deluxe ($100) and name hatchling adoptions ($150) ordered before or on February 9th will include a special "message in a bottle" and a personalized adoption certificate. Adoption packages will directly benefit the continued care and treatment of sick and injured sea turtles. E-adoptions will also be available after February 9th to receive a virtual Valentine's Day adoption via email. Adoptions are online only while supplies last.
From February 7th to the 14th, shop all things lovely at LMC's gift store. Purchase in-person or online for 20 percent off of Shanore Jewelry and Inis body products. Score extra gifts as well, such as a free heart patterned Swedish dishcloth, with $50 or more e-store purchases.
Spend quality time with friends, family members, or a significant other during a special evening guided tour on Thursday, February 13th. From 6 pm to 7 pm, indulge in light chocolate bites and champagne bubbles on the tour, including a picture with Fletch and an adoption certificate to take home. Tours are $30 per person. Parents can spark a date night, too, on Friday, February 14th with LMC's Ocean Explorers After Dark program. Children ages 6 to 10 can be dropped off at 5:30 pm to participate in a tour of our Outdoor Sea Turtle Hospital, interactive activities, lessons, and complimentary pizza from 6 pm to 9 pm. Registration is $35 for parents to enjoy a relaxing night to themselves.
At LMC, you can find something fun and eco-friendly for every valentine this coming holiday! For more information, please visit marinelife.org.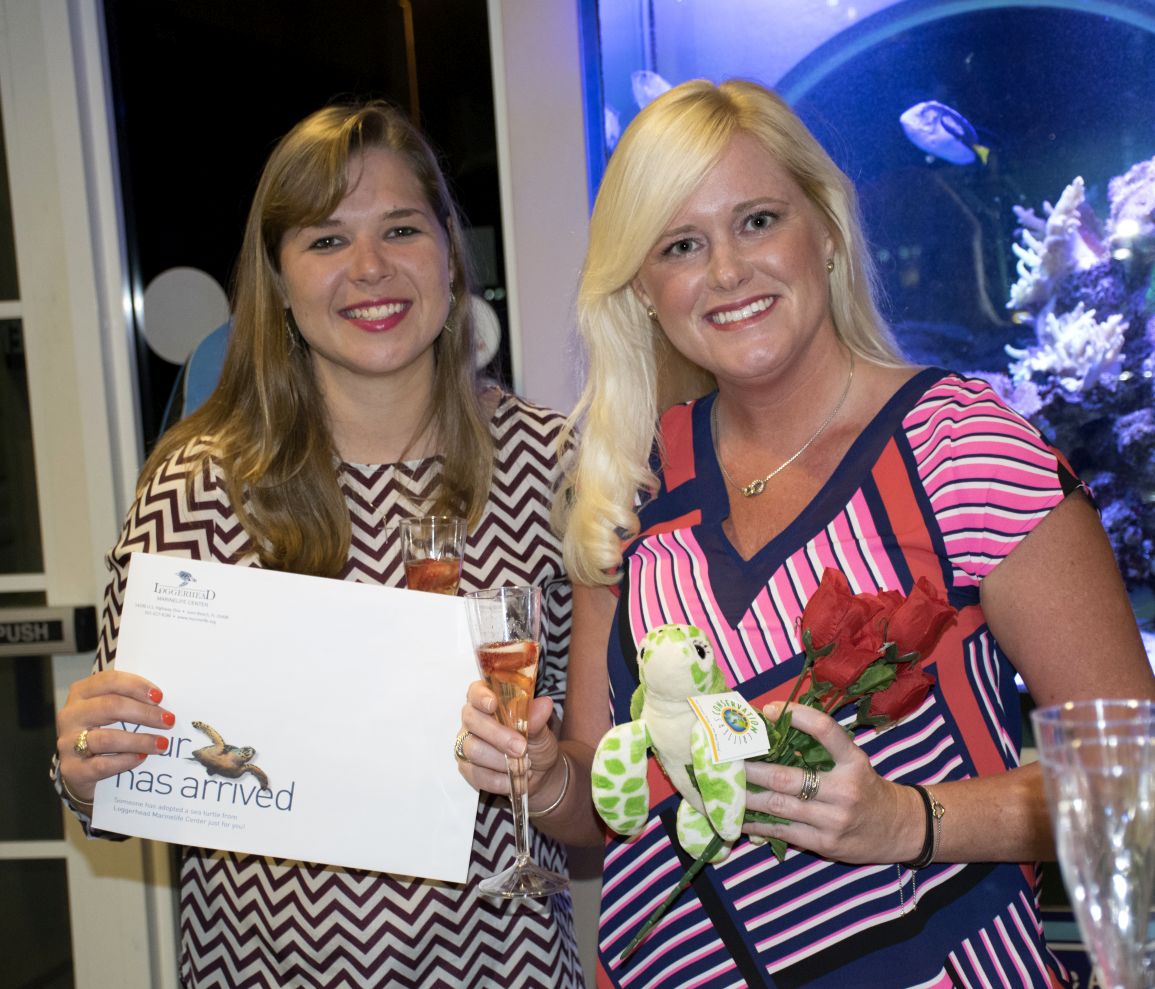 Loggerhead Marinelife Center: 
Loggerhead Marinelife Center (LMC) is a nonprofit sea turtle research, rehabilitation and educational institution that promotes conservation of ocean ecosystems with a focus on threatened and endangered sea turtles. The Center features an on-site hospital, research laboratory, educational exhibits and aquariums, and also operates the Juno Beach Pier, which hosts world-class angling and sightseeing. Situated on one of the world's most important sea turtle nesting beaches, Loggerhead Marinelife Center is open daily and hosts over 350,000 guests free-of-charge each year. The Center's conservation team works with 90 local and international organizations across six continents to form partnerships and share conservation initiatives and best practices that are core to its mission of ocean conservation. The Center is expanding and has launched its Waves of Progress capital expansion campaign, designed to accelerate and amplify LMC's conservation and education impact. When complete, the facility will offer one of the world's most advanced and unique experiences for guests and scientific partners. For more information, visit www.marinelife.org or call (561) 627-8280.