Texas Church Mass Shooting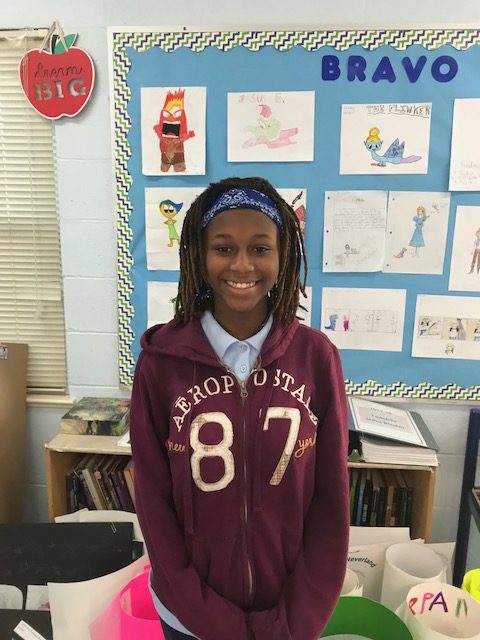 By Layla Frasier, 8th Grade Student, Eagle Arts Academy
A gunman opened fire during a church service on Sunday, November 5. The shooting at the First Baptist Church of Sutherland Springs, Texas, left 26 people dead and 20 others injured. Those killed in the attack were said to be between the ages of 18 months and 72 year olds. Texas Governor Greg Abbott said the attack on the church was the "largest mass shooting in the state's history." On Monday, Texas officials told news reporters that out of the 20 injured people 4 of them are in serious condition, 6 of them are stable and the remaining 10 are in critical condition. The following day after a press conference was held and police disclosed the suspect as Devin Patrick Kelley, age 26 . Witnesses say that an armed local resident addressed the suspect and they exchanged gunfire. In process, Kelley was wounded and took off in his vehicle. The law concluded that he crashed his car and then shot himself.
About the Shooter
Kelley was dishonorably discharged from the Air Force when he was found guilty for Assaulting his child and wife. Unfortunately, The Air force did not succeed in following defense department procedure and file Devin's criminal history to a federal database, which is used for background checks on people who try to buy a gun. Therefore, he was able to purchase the weapons used in the attack. Authorities say they discovered a Ruger A-556 assault rifle on the premises of the church, as well as 2 handguns in Kelley's vehicle. Police have also been observing the suspects social media for incriminating post made days before the attack. They found one that turns out to be showing an AR-15-style semi-automatic weapon. The death of the shooter is not yet known to be made by the self-inflicted gunshot or by the armed local resident.
Manhattan Terror Attack
Just 6 days before the shooting at the Texas church, there was an alleged terrorist attack in lower manhattan. 29 year old, Sayfullo Saipov plowed a pickup track through a crowded bike path beside the Hudson River in Manhattan, New York. Saipov killed 8 people and injured 11 more. The spree of destruction ended the attacker crashed into a school bus fleeing his truck and ran up and down the highway, waving a pellet gun and paintball gun, screaming "Allahu Akbar" arabic for "God is great". Soon after a police officer shot Saipov in the abdomen. That evening, he stayecd in critical condition. 5 of the people killed were Argentine tourists who came to NY for a 30-year high school reunion. These tourists were Hernan Mendoza, Diego Angelini, Alejandro Pagnucco, Ariel Erlij and Hernan Ferruchi. There was a 6th member of the group who survived his name is Martin Ludovico Marro. Mayor Bill de Blasio pronounced at a news conference "Based on the information we have at this moment, this is an act of terror, and a particularly cowardly act of terror aimed at innocent civilians." Investigators have not found any evidence that Mr. Saipov and ISIS had any direct or enabling ties.