FREE Public Art Exhibit "The Art of Florida's Highwaymen"
at the Wellington Community Center, January 17-19th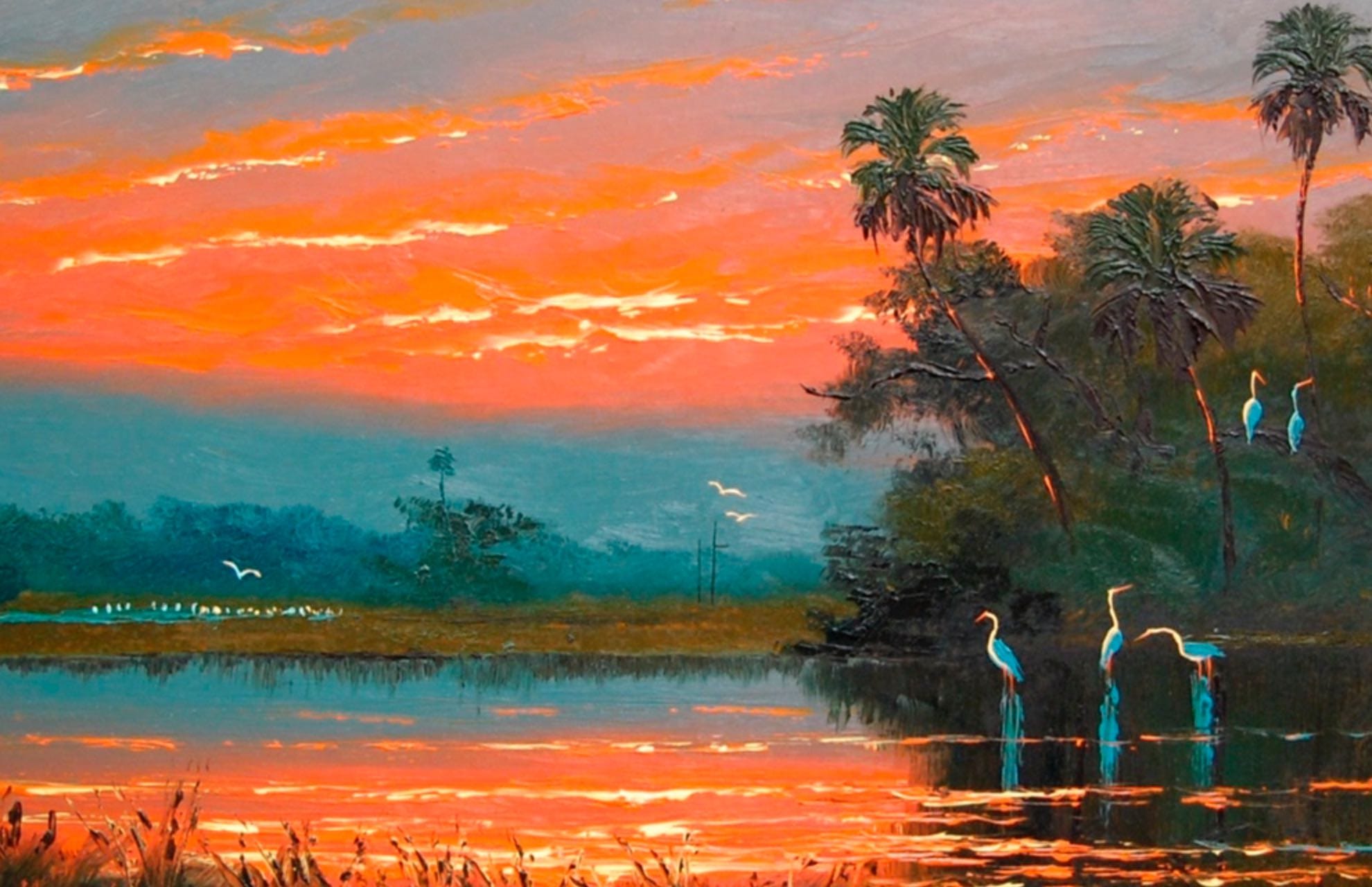 The Village of Wellington is excited to announce a FREE public art exhibit "The Art of Florida's Highwaymen" coming to the Wellington Community Center (12150 Forest Hill Boulevard). The exhibit will be on display for public viewing Friday through Sunday, January 17-19, 2020, with presentations each day at 2:00 PM. A key member of the Highwaymen, R. A. McLendon, who began his painting career in 1955, will be painting live on site. A free opening reception is scheduled for Friday, January 17 from 4:00 PM to 6:00 PM.
Who are the Highwaymen? In the late 1950s, during the Jim Crow era of the south, a small group of African American artists from the Ft. Pierce and Vero Beach area started a business venture during a time where employment opportunities available were most likely low paying, minimum wage jobs.
Eventually, the group numbered twenty-six self-taught artists. Unable to display and sell their work through traditional channels such as galleries and art agents, they traveled the roads selling their paintings to business owners, real estate brokers, lawyer's offices, banks, and others along the way. This unconventional sales method earned them the name of "The Highwaymen" sometime in the mid-1990s. For over 60 years the group captured Florida's natural beauty in an estimated 200,000 paintings, depicting striking views of backwoods scenes, breaking waves, palm-lined beaches, and rivers, to name a few.
The Highwaymen have been featured in the N.Y. Times, on National Public Radio, and were inducted into the Florida Artists Hall of Fame in 2004. Their work is on display in the White House and Florida Governor's mansion, in addition to countless homes and offices across the country.
Hours for viewing the exhibit are as follows:
Friday, January 17th
12:00 PM to 6:00 PM
Opening Reception from 4:00 PM
to 6:00 PM (FREE to attend)
Saturday, January 18th
10:00 AM to 4:00 PM
Sunday, January 19th
10:00 AM to 4:00 PM
Presentations each day at 2:00 PM
For more information, call the Wellington Community Center, at (561) 753-2484.
As another way to stay informed on the latest news and updates from the Village, residents are invited to sign up for Wellington information and updates at www.wellingtonfl.gov/Newsletter.
For information about other Wellington programs, events, activities, and updates, please visit www.wellingtonfl.gov or watch WellingtonTV for the latest happenings.