THE DELRAY BEACH PLAYHOUSE PRESENTS ITS SPECTACULAR 2017-2018 SEASON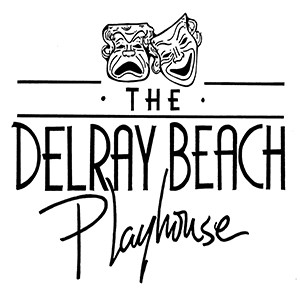 For Immediate Release
Contact: PR Dept.
(561) 272-1281
info@delraybeachplayhouse.com
July 25, 2017
DELRAY BEACH, FL: The historic Delray Beach Playhouse opens its 71st season this October and will present more than 150 performances over the next year, including all-time classics such as Annie Get Your Gun, Who's Afraid of Virginia Woolf?, and the World Goes Round featuring the Music of Kander and Ebb.
The Playhouse also continues its highly popular Musical Memories Series, hosted by Artistic Director Randolph DelLago. This year's lineup includes shows and music, highlighting the legendary careers of such stars as Al Jolson, Bob Fosse, Stephen Schwartz, Angela Lansbury and a special tribute to the Broadway show Hamilton.
The Playhouse will also be introducing for the first time ever a Cabaret Series, featuring shows by Broadway veteran Avery Sommers and also Jill and Rich Switzer, co-hosts of The Morning Lounge on Legends 100.3 FM.
Also this season, the Playhouse will present several national touring productions including Men Are From Mars, Women Are From Venus and Country Royalty: The Hank Williams & Patsy Cline Tribute Concert.
Our complete 2017-2018 season lineup includes:
The Amorous Ambassador, October 6-22.
A Time for Peace: The Life and Song of Pete Seeger, October 11.
You Made Me Love You! The Story of Al Johnson, America's First Musical "Superstar", October 16-18 and 23-25.
Annie Get Your Gun, December 1-17.
The British Invasion: The Music that Took Over Our Lives from 1964 to 1967, December 6.
Cabana Boy, December 8.
All That Jazz! The Musicals of Bob Fosse, December 11-14 and 18-21.
Country Royalty: Hank Williams & Patsy Cline Tribute, December 27-30.
A Sentimental Journey: Remember the Songs of the Greatest Generation, December 31.
Avery Sommers "For Sentimental Reasons", January 5-6.
Jill & Rich Switzer from Legends 100.3: "The Supper Club Radio Hour", January 20.
And the World Goes Round: The Music of Kander & Ebb, February 2-18.
Marching On: The U.S. Labor Movement and Its Songs, February 7.
Showdown at the Deli, February 9.
Defying Gravity! The Songs of Stephen Schwartz, February 12-15 and 19-22.
Men Are From Mars, Women Are From Venus, February 23-25.
Blackout, March 23-April 8.
Remembering Woodstock: Songs from a Seminal Event in an Upstate Pasture, March 28.
Somewhere Over the Fairway, March 29.
On the Road to "Hamilton!" From Gilbert & Sullivan to Rap, April 2-5 and 9-12.
Who's Afraid of Virginia Woolf?, May 18-June 3.
This Land Is Your Land: The Life and Song of Woody Guthrie, May 23.
Opening New Windows! Angela Lansbury on Broadway, May 28-30 and June 4-6.
Photographs and graphics available on request.
THE DELRAY BEACH PLAYHOUSE BOX OFFICE INFO:
Subscriptions: All Series are on-sale now and can be purchased by calling (561) 272-1281 ext. 5, or in person at the Delray Beach Playhouse, located at 950 N.W. 9th Street, Delray Beach, FL 33444. For more information, please visit us online at http://delraybeachplayhouse.com.
Box Office Hours: 10:00 a.m. – 4:00 p.m., Monday – Friday.
Box Office Phone: (561) 272-1281 ext. 5
Website: www.delraybeachplayhouse.com
*INDIVIDUAL TICKETS FOR ALL SHOWS GO ON-SALE SEPTEMBER 5, 2017 at 10:00 a.m.
Group Sales: Please contact Sandy Santana at (561) 272-1281 ext. 10.