THE GEORGE AND DRAGON:  ONE OF ENGLAND'S OLDEST & BEST PUBS
A Popular 19th Hole for Visiting Golfers in Sandwich, Kent, England
www.georgeanddragonsandwich.com
By Mike May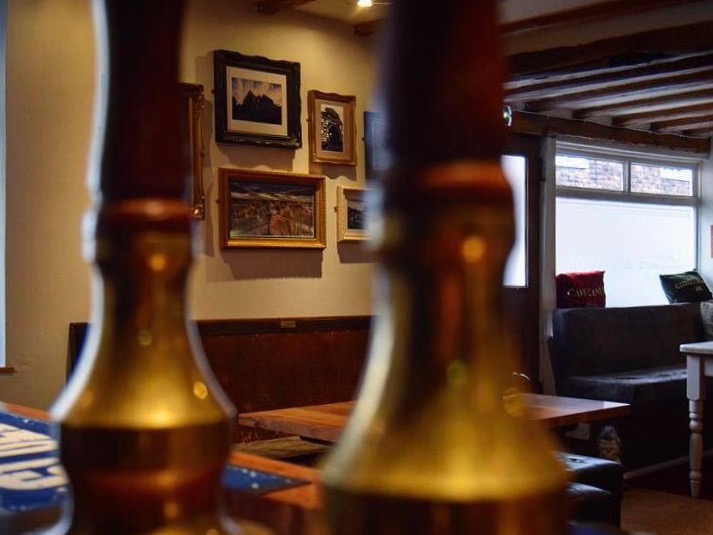 There is something unique to Great Britain which remains forever alluring to American tourists.  It's the British pub, of which there are more than 50,000 of them from the Isles of Scilly off the western coast of Cornwall to the tip of the Shetland Isles, well north of Scotland.  The U.S. has taverns and bars, but the U.S. has not been able to consistently produce a true pub which simulates, emulates, duplicates, and replicates this traditional and centuries-old British dining and drinking destination.  For those who need to know, the word 'pub' is short for 'public house,' which means the establishment is open to the general public.  Everybody in Great Britain goes to pubs and they continue to do so, along with thousands of visiting tourists.
In Great Britain, pubs are more than just a place to drink your favorite beverage.  They serve as places for people to meet for social get togethers, to escape the weather, and to eat a meal.  Many of them are also open for breakfast.  And, in many cases, pubs provide overnight accommodation for the weary travelers.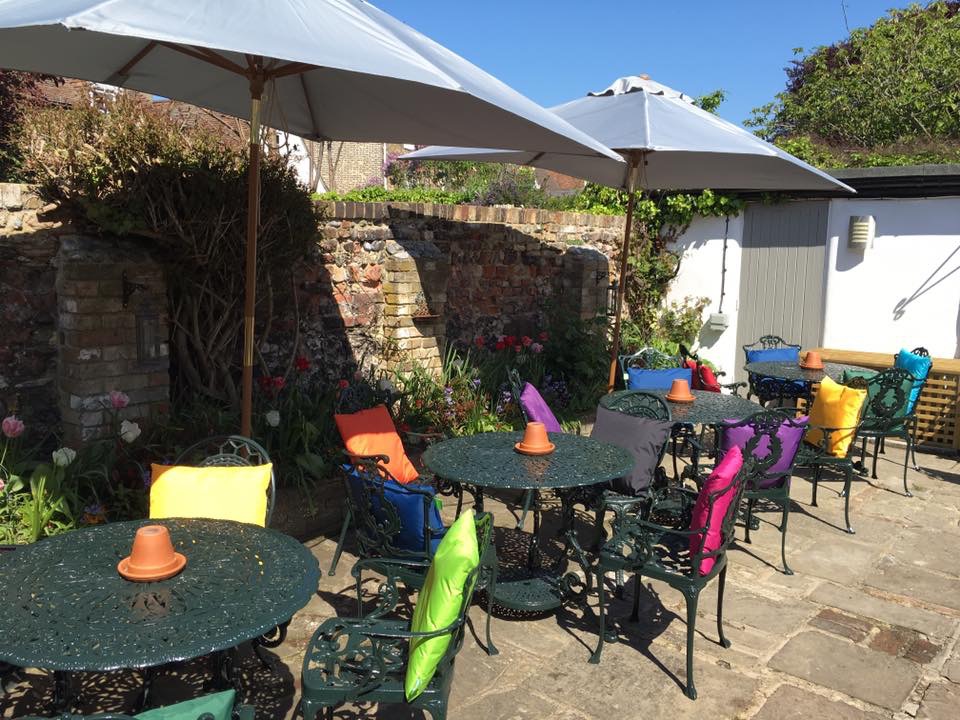 One of the more fascinating pubs in Great Britain is located in the town of Sandwich in the county of Kent – located southeast of London.  It's The George and Dragon (24 Fisher Street, Sandwich; 01304 613106 – phone), which opened in 1446 – 46 years before Christopher Columbus sailed the ocean blue in 1492.  However, it was not officially named The George and Dragon until 1615.  The George and Dragon is a traditional pub with an open fireplace, low beams, and a range of local ales.  The drinks – both alcoholic and non-alcoholic – are in plentiful supply and the food is excellent.  The ambiance and atmosphere are relaxing and distinctly English.  The service is superb, and patrons can order a one-course, two-course, or a three-course meal.  There's an item on the menu for every appetite.
The current ownership makes sure that fine service is the norm at The George and Dragon, which is sometimes referred to as the G&D.  Another great aspect of the G&D is that this is a dog-friendly pub, as its website clearly states, "You are welcome to bring your dog with you."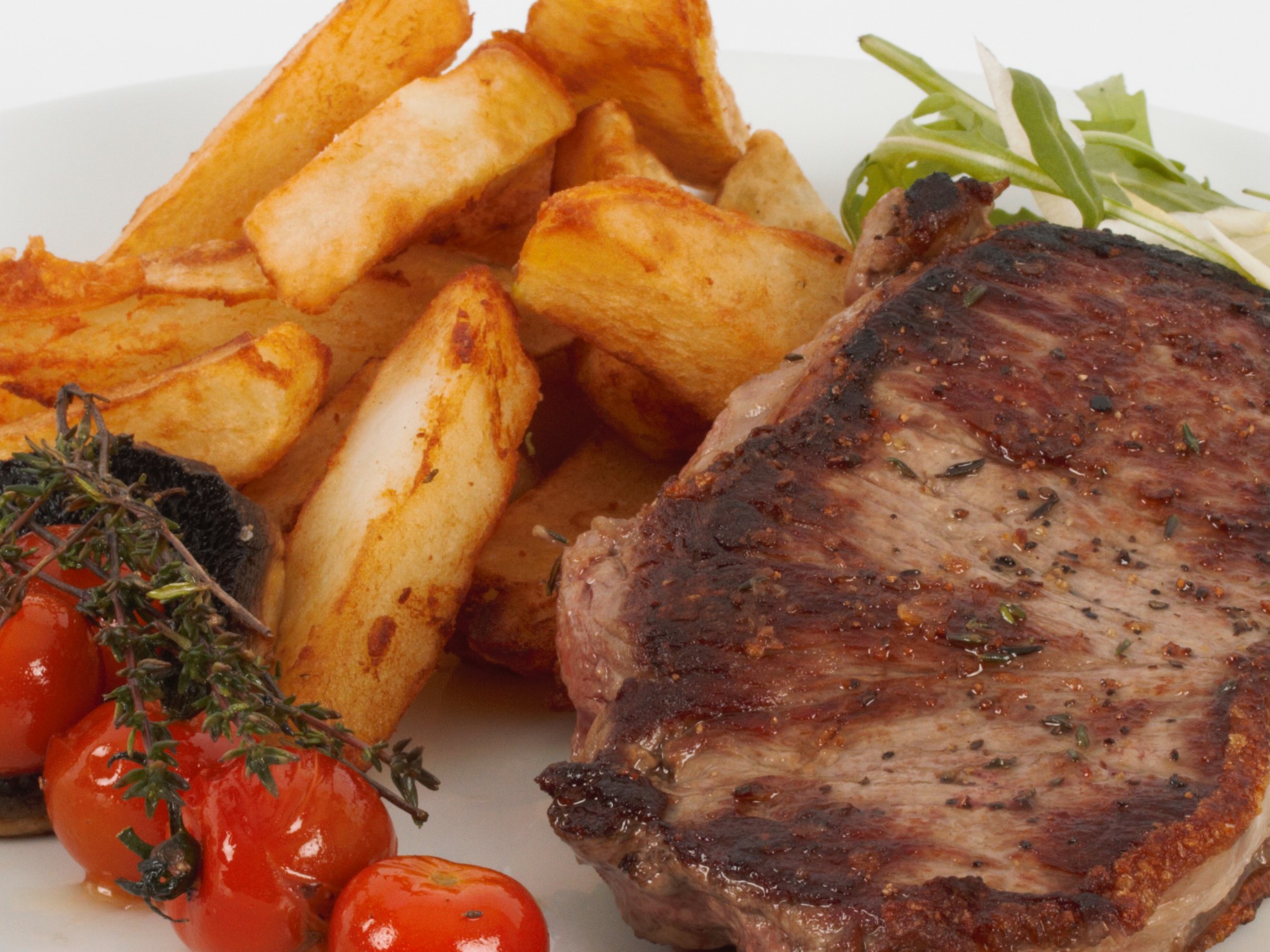 One group of visitors to Sandwich who often visit The George and Dragon are golfers, many of whom are in the area to play golf at the Royal St. George's Golf Club (site of many past British Opens and the Open in 2020), Prince's Golf Club (site of the 1932 Open Championship), and Royal Cinque Ports Golf Club (site of the 1909 and 1920 Open Championships), which is located in nearby Deal.
The George and Dragon pub is a common referral from the staff at Royal St. George's and Prince's.
Open for lunch and dinner, everything on the menu is cooked to order and most of the produce is locally grown.  That's not surprising since Kent is known as the 'Garden of England.'  You can't go wrong with anything that you order.  The chicken, bacon and leak pie with new potatoes and veg is as good as it sounds, if not better.  The pan roasted Barnsley lamb chop is tender and melts in your mouth.  The monkfish & king prawn Massaman curry will tantalize your taste buds.  In true English spirit, any meal at The George and Dragon should be concluded with the chocolate truffle torte and an array of English cheeses complemented by chutney and crackers, which are referred to as biscuits.  Americans call it cheese and crackers.  The British have their own moniker – cheese and biscuits.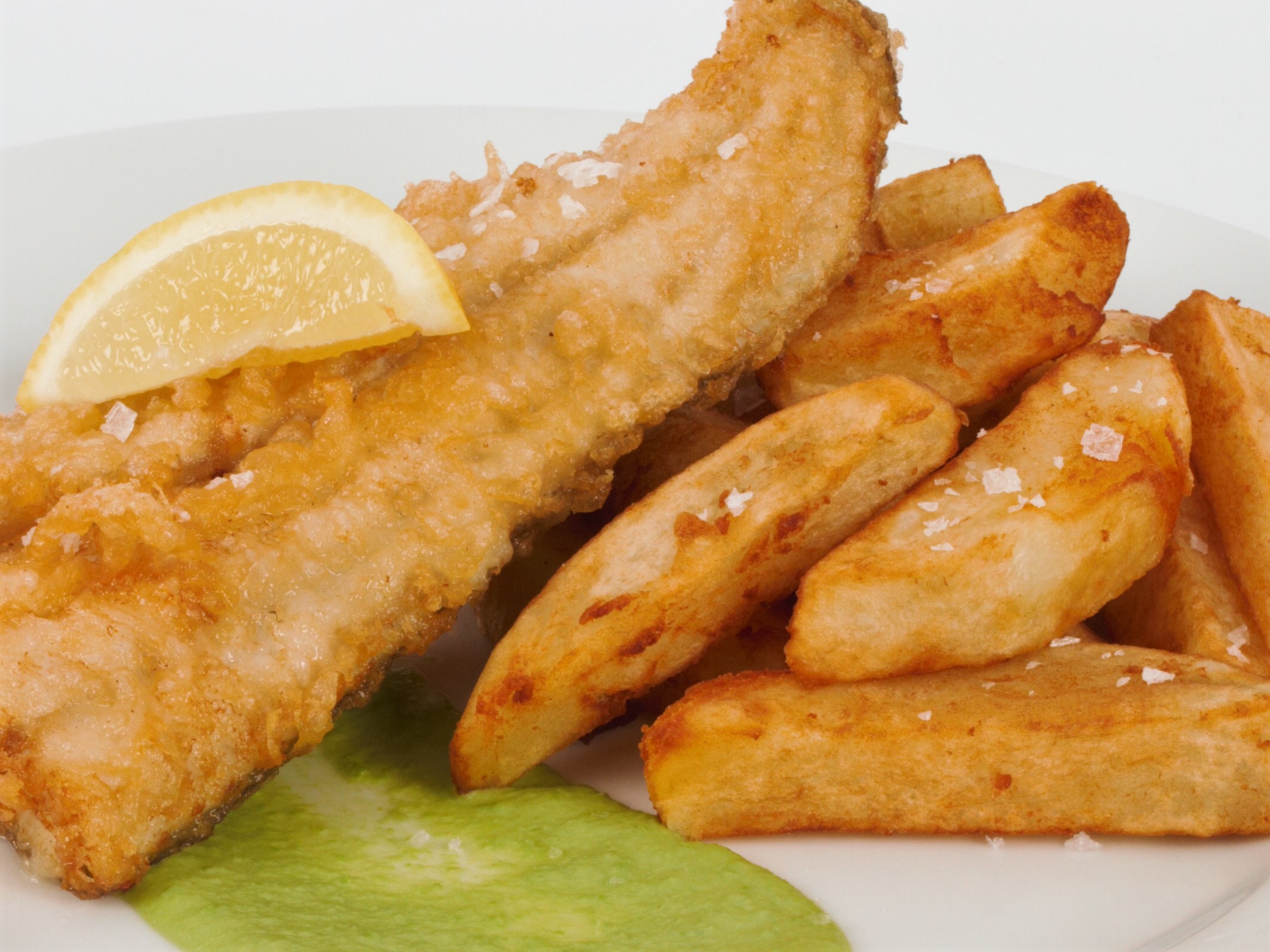 At The George and Dragon, beer drinkers will not find Budweiser, Miller, or Coors.  Instead, beer lovers will find a wide variety of craft beers, ales, and lagers.  The most popular are Timothy Taylor's Knowle Spring Blonde, Harvey's Brewery Sussex Best, Otter Bitter, Sagres, Amstel Bier, and Guinness.  Try them, you will like them.
The wine list is extensive, but not overwhelming.  Any wine drinker will not be disappointed by the selection of white, rose, and red wines served at The George and Dragon.  They come from Romania, Chile, Italy, Australia, Spain, South Africa, Argentina, and France.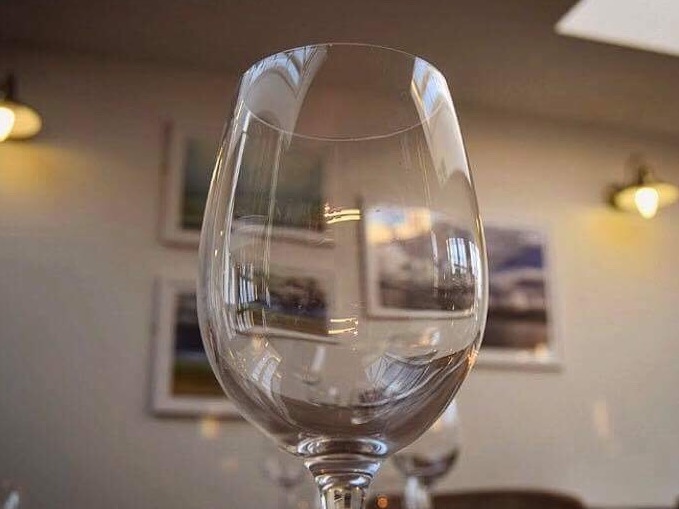 In recent years, The George and Dragon has been recognized and honored as a Cask Masque accredited pub.  The Cask Marque is an independent accreditation scheme to recognize excellence in the service of cask ale. The Cask Masque logo is displayed on the premises of The George and Dragon.
Any trip to Kent, England should include a visit to Sandwich.  And, any trip to Sandwich would be incomplete without a drink and a meal at The George and Dragon.  It really is one of England's best pubs.