The Sound of Music: A therapeutic approach to our current Quarantine 
By Denise Marsh
"Music" has been a driving "force" in people's lives. The web supplies a plethora of information highlighting the origins of music.  There have been countless debates on its origins ranging from animals creating the very first "sounds of music" to the medievalists who believed that the Bible should be credited.  While still others, believed in the power and persuasion of Greek and Roman mythology.  Thus, music is timeless and even considered "transcendental" by some, especially in light of COVID-19's quarantine.  Let's take a look at how music can bridge gaps and provide comfort and healing during a time of emotional, physical, and social instability.
One Note at a Time… 
Music bridges gaps and makes "social distancing" less cold, more humane and even tolerable.   My first reaction to the quarantine as a die-hard extrovert was one of misery, worry, and entrapment.  I feared that the loneliness and the social isolation would not only be debilitating physically but mentally stifling – it sent my anxiety spiraling to incomprehensible levels.  Then, one day I was singing a song and an ad popped up (as we know, that "seems" to happen all the time these days).  The ad was for a Karaoke app where individuals could connect to people from all over the world and sing together- I thought it would be life changing and it has been. Every. Single. Day.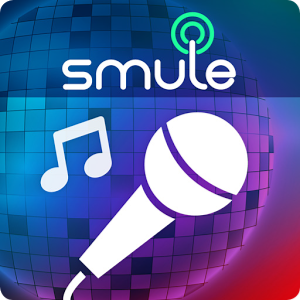 The aforementioned musical app is called Smule.  It's motto and slogan are: "Let's music together." Jeff Smith, its developer, is headquartered in San Francisco with his Stanford Assistant Professor Ge Wang.  Smule currently has more than 52 million active users.  The company specializes in music-making and collaboration applications for IOS, Android, and the Web.   The name "smule" actually comes from a shortened version of Sonic Mule, a reference to a character in Isaac Asimov's "Foundation of Trilogy" that looked to disrupt a powerful empire and build a new one in its place.
What you need to know about Smule   
It is a FREE app.  However, if you want to have something called "VIP" privileges, you would pay $7.99 a month or $39.99 per year.  The VIP lets you be able to start signing your own solos, duets, and also "invite" others to sing along even if they are not a VIP.  For your information, I like to go with the "if it's free, it's for me" motto, and so I am using the "free" privileges and have never been disappointed.  If you are using it Free, you can join other songs and sometimes do solos with others.  You will get something called an "invite" after you have followed a few people or they have "liked" your recordings…And, yes..people..if I can get "invites" with my "frog of a voice" you will have no problem in this area. Lol.  By the way, when I sang Foreigner's "I want to know what love is," I felt so much like a celebrity that I shared it everywhere!
If you are shy with Karaoke In a live setting this may work for you a lot better since you technically are not in "real time" when you sing with someone else.   A VIP customer might see you making your video and "join" at the same time he/she is singing but the song is still private while you are making it.    There are many options to choose from.
Back to the "singing badly" thing.  Believe it or not, EVERYONE has some singing ability…yes…everyone. The incredible thing about Smule is that it actually can make your voice sound better.  There is something called "effects" where you can enhance your voice by using voice enhancers like: polish, Superstudio, Hype, Super Harmony and others. It is a lot of fun to experiment, and you can use more than one effect in a particular song.
There are "open calls" and" duet" choices.  If you are a non-paying member you cannot start your own solo, but you can search for a song of your choice and pick a singer to join.  When you join a duet, you will be told if you are singing a "solo" or a particular part of a song.  The wonderful part is you will be taken back to songs from your childhood that evoke comforting memories and other songs that just make you "want to dance."
"Social Distancing" takes on a new meaning as you "meet" together virtually,  "backyard to backyard," sometimes in different states and countries (there is a map feature where it will tell you where your "connection" is from).
You will get noticed.  You will make friends.  You will learn about and empathize with other people.  Most of all, you will feel a sense of connection like no other that will melt away social distancing and replace it with kindness, faith, and tolerance.  I have over 40 followers.  I have made a "family" of friends from various places in the world that I sing with on a daily basis.  I sang with a woman in Brooklyn, New York (where I am from, incidentally) battling the COVID-19, who loved to sing to dance music and we talked through the app.  I sang with her all the time until she stopped singing and I began to worry.  The good news was, she was just recovering, and she said, "thank you for thinking of me and being concerned about me."  The connections are so humbling and gratifying.
You can "share" if you like the recording.  You can share through messenger, Facebook, Instagram, or even Snap Chat.
Show me the Music  
Music "therapy" doesn't end with Smule. There are other outlets you might want to consider when you are looking to bring more music into your life.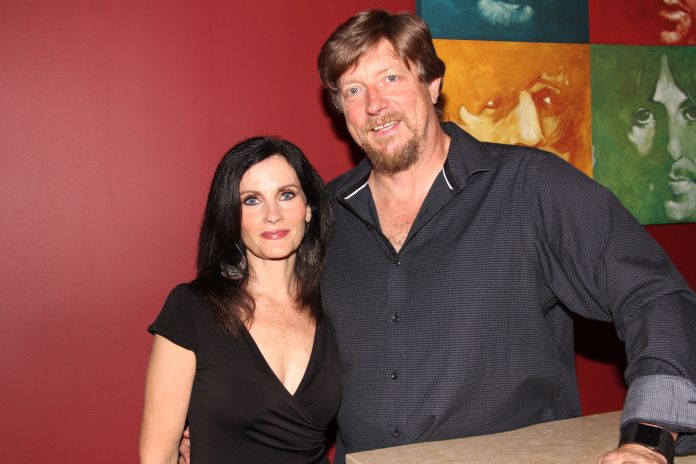 Village Music in Wellington is offering Virtual Music Lessons.  The owners, Donna Barron Willey and Steve Willey believe that music should be shared, especially in times of crisis.  Prior to the pandemic and quarantine, Village Music had amazing teachers, and they are now offering Remote Music lessons via Skype, FaceTime or Zoom.  The Willeys want you to know that this is the perfect time to learn an instrument.  The teachers specialize in everything from Guitar lessons, Ukulele lessons, Drum, Violin, Keyboard and even Voice Lessons.   In addition, for a limited time they are waiving all registration fees and offering a 10% discount on an instrument bought in conjunction with a lesson package.   Remember, you are not only fulfilling your need for music, but should you choose them, you are also doing your part in supporting a local business. Obviously, due to the quarantine, they are not open for Live Music and serving of food, but you can take lessons with a talented and patient instructor and even buy a plethora of music instruments and musical apparatus in the shop.  Steve Willey is very proud of his beautiful collection of guitars for sale and can answer any questions you may have considering them or any other musical instruments for sale.  You should check out their drum sets – out of this world!  If you are interested, you can give them a call at: 561-798-5334 or you can follow them on Facebook and message them.  The owners are friendly and more than willing to accommodate you and your musical needs.  Who knows, by the end of this thing you could end up playing like Jimi Hendrix – well, maybe a little!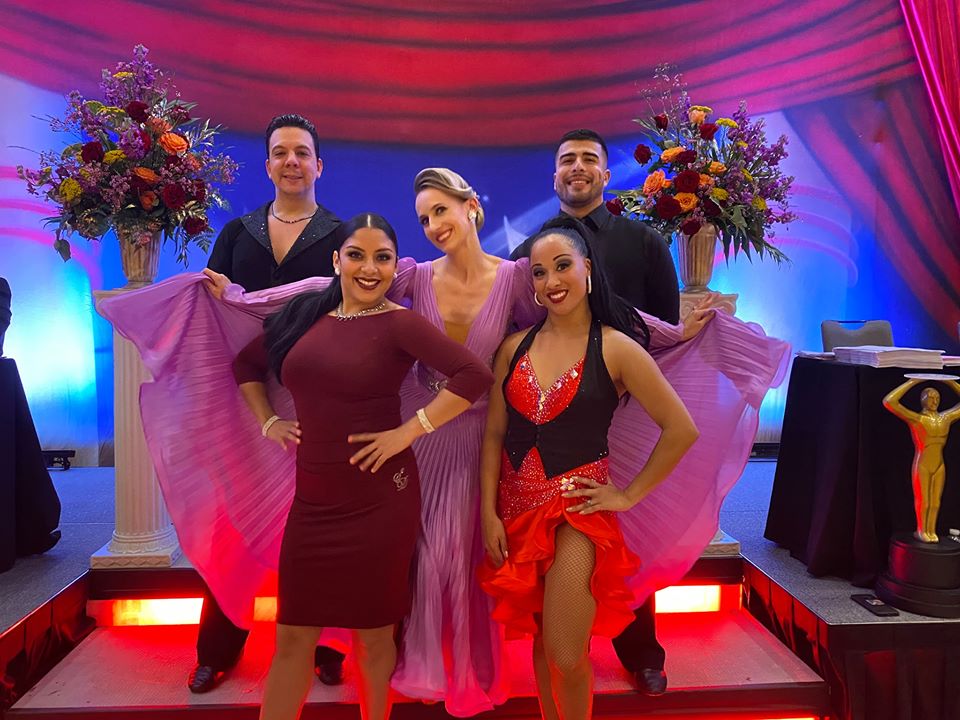 Fred Astaire Dance Studio in Wellington combines music and dance to get you moving and keep you moving.  I had been taking dance lessons ranging from Tango to Waltz to Cha Cha for a few months now and going to their fantastic theme-based dance parties. The vivacious and very talented owner, Doreen Scheinpflug Fortman, despite having to cancel private, group lessons and dance events, was not going to "cancel" her dance "family's" desire to dance, connect, and socialize.  Doreen and her team of professional dancers, which includes Tanya and Michael Chaves, Carlos Galdemez  and Ana Esquire have teamed together to put together special private and group dance lessons online for every day of the week except Sundays.  Doreen is also supplying scaffolding, her own dancing lessons and promotions for various activities during this trying time.  The best part is, Monday through Friday, Tanya Chaves is doing a Facebook Live at 6pm (time is subject to change)  FREE 15 minute dancing tip lessons, Latin Movement, and currently a dancercize, "follow the leader" routine that incorporates a different dance technique each day- guaranteed you will be hooked and the sweatiest 15 minutes ever-it is totally invigorating – especially after all your "quarantine snacks" are adding pounds.  Each week Doreen puts out a new schedule of dance classes.  There are classes at 3pm and also at 6:45pm during the week. Currently, you can also take a class on Saturdays at 3pm.  The classes are designed based on the viewer's interests – one day Salsa, another day Tango, and then Cha Cha, etc.  The group classes are nice and small.  So far, I have taken at least two each week.  You take them from the Zoom App (pretty user-friendly) and they can be bought via Eventbrite through Doreen's posts on Facebook.  Each lesson is $15 with the taxes on the site, which run you about $16 and change.  However, they are currently offering a whole week's worth of classes for only $60.00!    In addition, you can get a package of 2 Private lessons and unlimited group classes for the week.  However, the private classes need to all be taken in the same week.   If you have any further questions about the dance classes or activities give them a call at:   561- 812-3825 .  Check them out!
You can also listen to FREE music online without Downloading via the following:
Spotify
YouTube Music
Slacker Radio
SoundCloud
Deezer
Pandora
Jango
Musixhub
More Choices…
As per Billboard.com you can enjoy virtual concerts and Livestreams from everything from Andrea Bocelli to Miley Cyrus to the Metropolitan Opera, as well as the folks at Disney.   Here are some upcoming events that might interest you:
May 2nd – Latin Music stars, Gloria and Emilio Estefan, Luis Fonsi, J Balvin, Diane Guerrer and Ana Brenda Contreras have teamed up for Eva Longoria's virtual Cinco De Mayo.
May 7th 4:00PM- Sunday, May 10th at 8PM:  There will be a FREE  S.A.F.E. Virtual Musical Festival sponsored by Eventbrite and Sober AF Entertainment.  This will be a Livestream event of multiple artists in a music festival format.  Completely interactive with chatrooms, contests, raffles, sweepstakes, and Zoom video conferencing, so friends can create their own watch parties.  This will be streamed on SAFEMusicFestival.com
May 8th There will be a 320 Festival, a one of a kind festival, specializing in mental health.  It was originally supposed to take place across the L.A. Live Complex in May but now will be going online.    On May 8th-10th, fans can tune in for free on Facebook Live, YouTube Live, and the KNEKT.TV Network on Roku and Apple to join conversations through educational sessions, musical performances workshops and lots more.  Although the events are FREE, viewers are encouraged to make donations.
 Music Communities coming to a Living Room near you…
Sirius XM Radio is letting listeners have free access through May 15th.
A website called   visitmusiccity.com  has a generous variety of virtual events to keep you dancing and singing.  Here's a peek into some of their events.
Nashville joins the "party" to entertain with a full, FREE online documentary to teach the real story of how Nashville became Music City in "For the Love of Music: The Story of Nashville".  Go to: visitmusiccity.com/story of Nashville
Nashville's site MusicCity   has you covered with a "Quarantine Playlist" with catchy tunes like: "Independence Day" by Martina McBride and "It's Five O'clock Somewhere by Alan Jackson and Jimmy Buffet.
More of a Broadway Musical buff?   
There is a site called BroadwayHD which allows subscribers to stream favorites like "Cats", "Kinky Boots" and "42nd Street" from a catalog of theater productions.
Don't forget about supporting Local Musicians!
There are many local bands who have been lifting our spirits by opening up their homes and garages for your listening enjoyment.  Many of them choose Facebook Live as their point of reference and communication.  Here are a two definitely worthy of mention:
One of my favorite bands that I have listened to Live, many times at Village Music is 33 Years.  They have done FB live concerts as well as an ongoing "Sunday services".  They are Paula Tolly (Vocals, Guitar, Bass and her husband, Kevin (Vocals, Guitar, Bass) and Anthony Vomero (Drums). They are a South Florida based indie-rock band that focuses on folkpunk, Southern Indie Folk and throws in some surprises like dance songs from 70s and 80s.  The trio has personality, flair, humor and will keep you singing and feeling good for hours.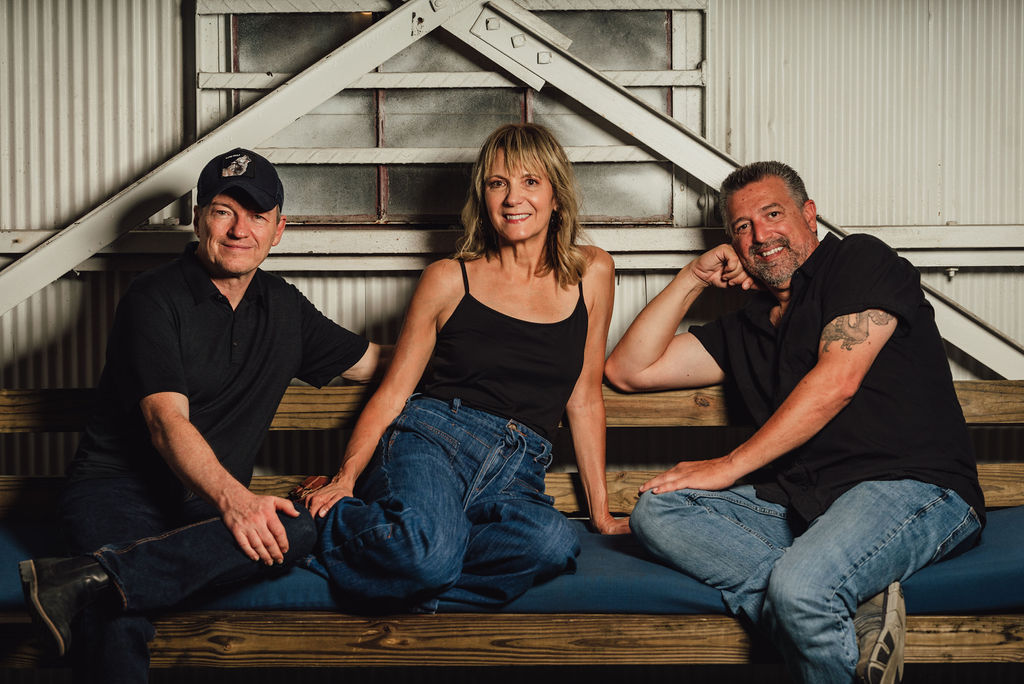 2. Rob Arenth , another amazing musician/singer/guitar genius has had several Facebook live music performances as well.   He plays brilliantly-can even strum the chords over his head!  He will keep you entertained with everything from Hendrix to Prince and soul music in between.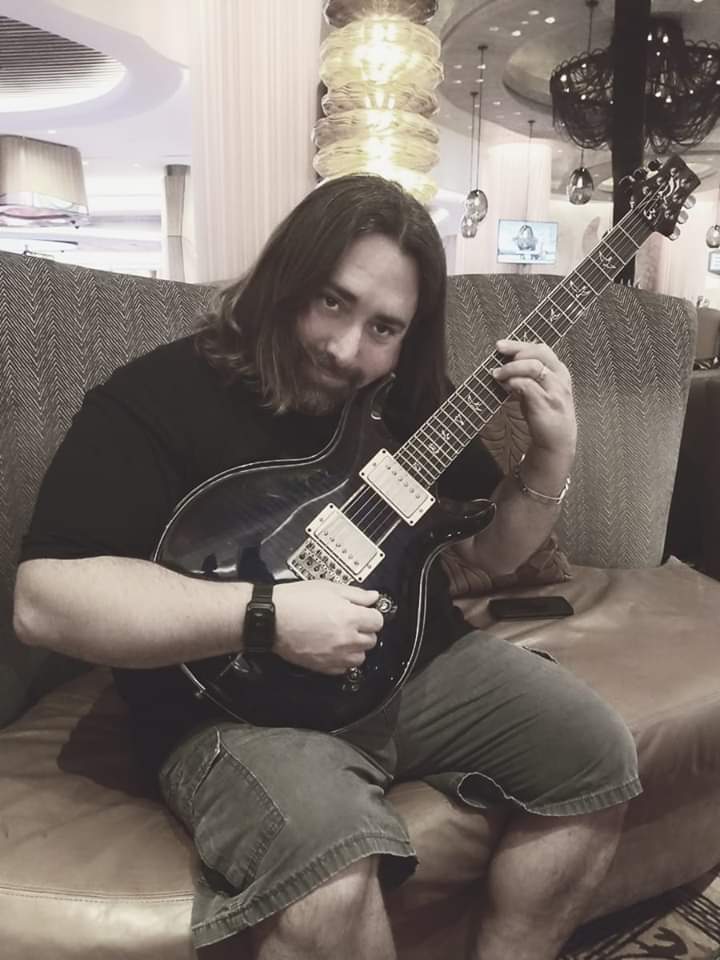 3. If you keep looking, you will also find that many local artists are using this virtual forum to deliver music to you and it is keeping us going, literally.
Music is captivating and cathartic.  It knows no boundaries nor limits.  In these unprecedented and isolating times, find a way to "let the music in" — it will give you peace and grant you a much needed "closeness" to human contact and communication during this pandemic.  I wish you all well, and please, please, please BE SAFE!