Tickets on Sale Now for the Wellington Father Daughter Dance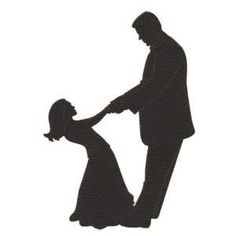 Fathers, stepfathers, grandfathers, and all blends of families are invited to take part in Wellington's annual Father Daughter Dance on Saturday, February 4, 2017. The theme for the evening is "Sweet Dreams in Candy Land." It will be a night of delight designed for daughters ages 5 to 14, and includes dancing, a delicious dinner, games, and pictures. Each couple will receive a keepsake to cherish the memories of this fun evening.
The Father Daughter Dance will take place at the Village Park Gymnasium, located at 11700 Pierson Road, from 6:00 p.m. to 9:00 p.m. Doors open at 5:30 pm. Tickets are on sale through Thursday, February 2nd (or until sold out) and can be purchased at the Village Park Gymnasium (11700 Pierson Road), or the Wellington Community Center (12150 Forest Hill Boulevard). The cost is $50 per resident couple, and $62.50 per non-resident couple. Additional tickets may also be purchased for $20 per resident, and $25 per non-resident.
This event is expected to sell out, so make sure to purchase your tickets early!
For more information, call (561) 753-2484. This event is partially sponsored by Simon Orthodontics; additional sponsorship opportunities are still available.
To learn about other events offered by the Wellington Parks and Recreation Department, visit www.wellingtonfl.gov/Events.
As another way to stay informed on the latest news and updates from the Village, residents are invited to sign up for Wellington information and updates at www.wellingtonfl.gov/enews.
For information about other Wellington programs, events, activities, and updates, please visit www.wellingtonfl.gov or watch Channel 18 for the latest happenings.