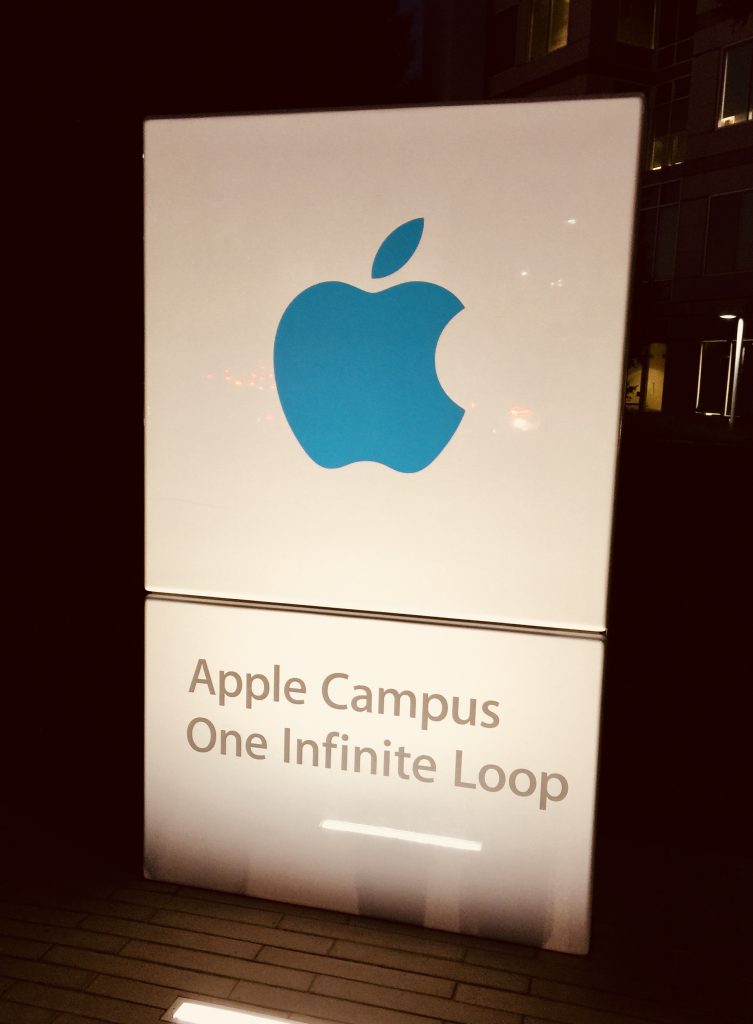 Today at Apple
By
Lori Hope Baumel
Did you know that you have a treasure trove of creativity in your pocket? Most smart phones have the ability to create extraordinary works of art with video, photos and drawing apps. In addition, if you own a smart tablet, laptop or desktop computer there are countless opportunities to make use of them in ways you never imagined. Interested in coding? Perhaps you would like an introductory course to see if it is something you would like to do.
Fortunately, the Apple Store offers a plethora of classes for you to explore digital tools. Best of all, they are free! These courses have become very popular. I've never had any difficulty signing up for one. Every time I complete a class, I leave with a new knowledge base and a great deal of inspiration. It excites me to go home and create a work of digital art, music, a video or tweak up some pictures that need cropping or color correction.
At the Wellington Apple Store, there used to be two or three classes a day… now there are classes almost every hour. The classes range from basic product training to advance software lessons. Some of them include: photo organizing and editing, video production, GarageBand and coding. There are also children's classes that teach robotics, music production, digital painting, and photo-video editing.
Best of all, you don't have to bring an Apple device. The store provides one for you to use during instruction. Most importantly, you can take as many classes as you'd like, as often as you like for free. To check the schedule, space and availability go to ‪apple.com/today where you can read about each individual lesson and how to sign up at your local store. Sometimes I take a class if I'm considering buying a certain product to get some "hands-on" experience.
Personally, I've taken at least 6 classes. They were all enriching. I thoroughly enjoyed a music production class that included introductory videos featuring famous musical artists. The Apple Store instructors are very pleasant, patient, and highly qualified. There were no more than 4 people per adult class. I plan to continue signing up for as many courses as my schedule will allow. It's fun and stimulating, especially on these hot, rainy Florida days. There are also early evening classes offered.
One unique aspect of the offerings at Apple is their Studio Hours: All Projects class. Do you have your own video that you would like to edit, or simple to complex questions about your Apple products? Each store offers daily time slots for you to work on your own projects. You simply bring whatever you are creating (on your own Apple device) and receive one-on-one help with a store specialist. The allotted time is an hour and a half, but you don't have to stay the entire time.
Classes are posted online two weeks in advance. Again, you can take as many as you like for free! So, what are you waiting for? Sign up for classes at ‪apple.com/today or inquire at the Apple store nearest you.
Live… Go… Do!