WELLINGTON CARES TO HOST 3rd ANNUAL LUNCHEON AT WANDERERS CLUB
Chief Medical Officer and Advanced Illness Specialist Scheduled As Keynote Speaker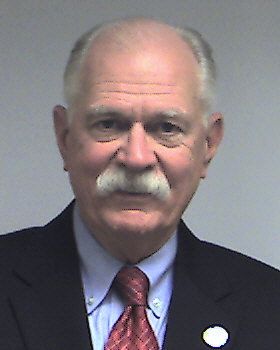 Wellington, FL, August 14, 2017 – Wellington Cares will host its third annual luncheon on Friday, October 6th at Wanderers Club in Wellington. This year's keynote speaker is Dr. Leonard R. Hock, Jr., DO, MACOI, CMD, Chief Medical Officer of Trustbridge Palliative Care and Advanced Illness Management. Dr. Hock is Board Certified in Internal Medicine, Geriatrics and Hospice and Palliative Medicine. His is also a Diplomat of the American Board of Hospice and Palliative Medicine and a Member of the American Academy of Hospice/Palliative Medicine.
"We are excited to have Dr. Hock as the keynote speaker at our third annual luncheon," said Wellington Cares Executive Director, Kathy Foster. "Dr. Hock developed a palliative case management model for acute care hospitals that has proven to be successful in decreasing the length of stay and acute care costs, while increasing the comfort measures for the end-of-life patient and support to family members."
In his role as Chief Medical Officer of Harbor Palliative Care and Advanced Illness Management of TrustBridge Health, Dr. Hock has concentrated his efforts on building a physician team and expanding a contracted physician network with much success. He was elected to the Board of the Florida Medical Directors Association and appointed Chair of the Hospice subsection.
All in attendance will receive a gift bag worth over $100. Individual luncheon tickets are $50 per person and sponsorships start at $500. Program ads are available starting at $75. For more information about the luncheon or sponsorships, please call 561-568-8818 or visit www.WellingtonCaresOrg.com.
Sponsors include: Presenting Sponsor- Wellington Regional Medical Center; Advocate Sponsor- Equestrian Sport Productions; Valet Sponsor– FPL; Gift Bag Sponsor – Lesser, Lesser, Landy and Smith; Media Sponsor- The Town-Crier; Table Sponsors- Terner Elder Law, Effective Solutions, Village of Wellington, and Floridian Community Bank; Friend of Wellington Cares- Seminole Casino Coconut Creek/NYY Steakhouse.
###
Wellington Cares is a community-based, not-for-profit organization committed to coordinating volunteers of all ages to assist in enabling persons over the age of 65 to remain in their home with the support of the Wellington community, residents and local organizations. They are committed to responding to the various needs of our senior residents. Their goal is to build, within the community of Wellington, a better place for people to grow old and remain in their homes. Please visit www.WellingtonCaresOrg.com for more information.