Wellington to Offer the Cure for Summer Boredom!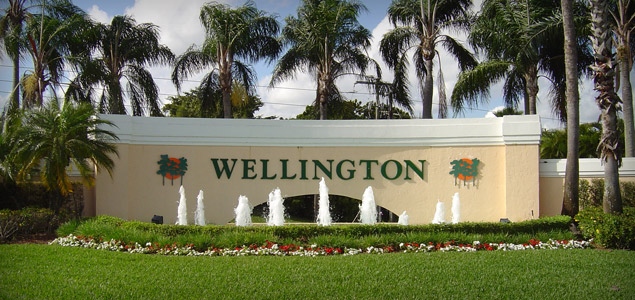 Summer will be here before you know it, and the school year will be over. But before you pack your bags for vacation, take a moment to check out the fun and reasonably-priced programming that will be offered by the Village of Wellington!
Village Park (11700 Pierson Road) – Children ages 5 to 15 will have a summer to remember at Wellington's Summer Camp, which includes sporting and entertainment activities, animal exhibits, swimming, field trips, and much more. Other summer specific activities include the aerial trapeze circus camp, basketball academy, speed and agility camp, fishing academy, volleyball camp, tumblekid camp, cheer, hip-hop, gymnastics, and soccer camps. Visit www.wellingtonfl.gov/camps for more information.
Wellington Aquatics Complex (12072 Forest Hill Boulevard) – Dive into summer fun at our Olympic-sized pool with diving boards, water slides, an aquatic spray ground, and kiddie water play area. American Red Cross Summer Swim lessons for all ages begin June 6th and continue through September 1st. Junior Lifeguard classes begin on June 6th, with 5 sessions offered throughout the summer. Swim and dive, diving lessons, and water aerobics programs will also be offered. Visit www.wellingtonfl.gov/aquatics for more information.
Wellington Amphitheater (12100 Forest Hill Boulevard) – Entertainment lives at the Amphitheater, which will host free movies every Friday night throughout the summer, beginning in June. Between June and August enjoy our summer concert series, featuring tributes to artists such as Billy Joel, Jimmy Hendrix, Jimmy Buffett, Van Halen, U2, Bruce Springsteen, Tina Turner, and more. Food Truck Invasion will continue every Thursday, featuring local artists and musicians each night at 6:30 pm. Visit www.wellingtonfl.gov/amphitheater for the current schedule of events!
For more information about summer programs, visit www.wellingtonfl.gov/playing, or view the Summer Recreation Program Guide at www.wellingtonfl.gov/recguide.
As another way to stay informed on the latest news and updates from the Village, residents are invited to sign up for Wellington information and updates at www.wellingtonfl.gov/enews.
For information about other Wellington programs, events, activities, and updates, please visit www.wellingtonfl.gov or watch WellingtonTV for the latest happenings.