Happy New Year! With all of the holiday festivities behind us, it's time to start planning your 2019 travel experiences. There's no better way to liven up an otherwise dull January, right? Drawing from some of my favorite trips of 2018, here are three travel adventures to consider. From winter adventures in Switzerland to a road trip in the Southwest USA to a tour of Scotland—each experience is unique. Choose one or all three—it will give you something to look forward to all year long.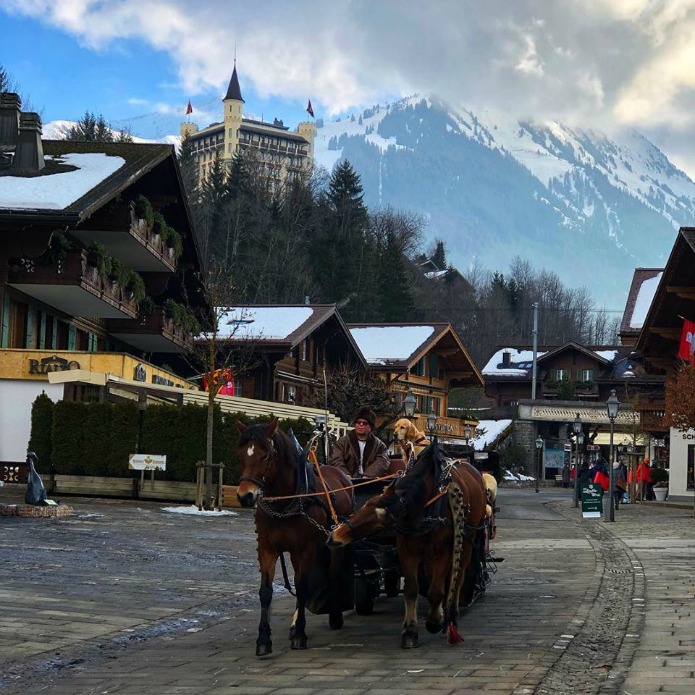 A Place to Celebrate Winter
Located in the Bernese Oberland, the chalet village of Gstaad is an ideal place to experience Switzerland's winter at its finest. A long-time favorite of international celebrities, Gstaad offers luxury hotels, gourmet cuisine and tony shops at every turn. It also offers miles of ski trails scattered throughout the surrounding villages.
If you're a skier, this is paradise. But even if you're not, there are plenty of other wintry adventures to consider. Take "fat tire" biking for example. Sporting extra wide tires designed to grip the snow and ice, fat tire biking is fun for all ages. If you can ride a bike, you can fat tire bike on the snow. I pedaled my way across the wintry landscape without incident. That would not have happened if I had been on skis…guaranteed.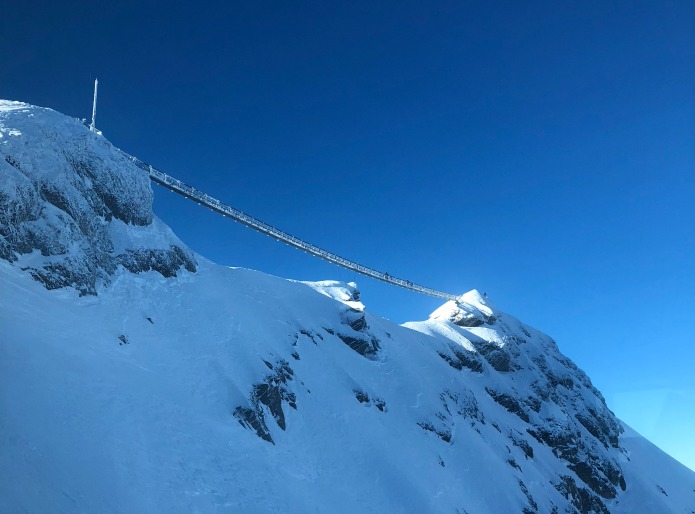 Another incredible "only in Switzerland" option is the Glacier 3000 experience. From the top of Gstaad's glacier, 24 summits rising over 13,000 feet are visible including the Bernese Alps, Mont Blanc, and the majestic Matterhorn. Immerse yourself in this stunning landscape with a stroll across Peak Walk by Tissot—the world's only pedestrian suspension bridge connecting two mountain peaks. It's worth putting aside your fear of heights to experience the breathtaking panoramic views.

For more information on all Gstaad has to offer visit https://www.gstaad.ch/en.html.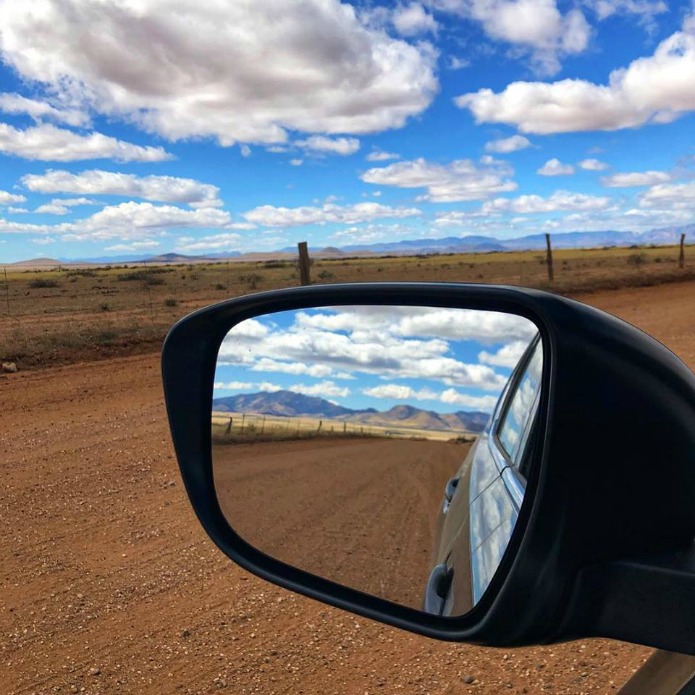 A Road Trip Full of Intriguing Surprises
Desert landscapes surrounded by rugged mountain peaks, miles of wide-open space, charming little towns with histories rooted in the wild west, and mining communities reinvented as artist's havens make Arizona the ideal place for a road trip. I don't know about you, but I need at least one good road trip each year. For this trip, I focused on Cochise County, Arizona.

What I loved most about road-tripping through Arizona were the unexpected finds along the way. It was places like Douglas, a border town where history lives inside the Gadsden Hotel—a National Historic Site. Named for the Gadsden Purchase, the hotel opened in November 1907 before Arizona became a state. It dates back to the days of the wild west when Wyatt Earp, Geronimo and Pancho Villa rode roughshod over the territory. It's even rumored that Pancho Villa road his horse up the grand staircase inside.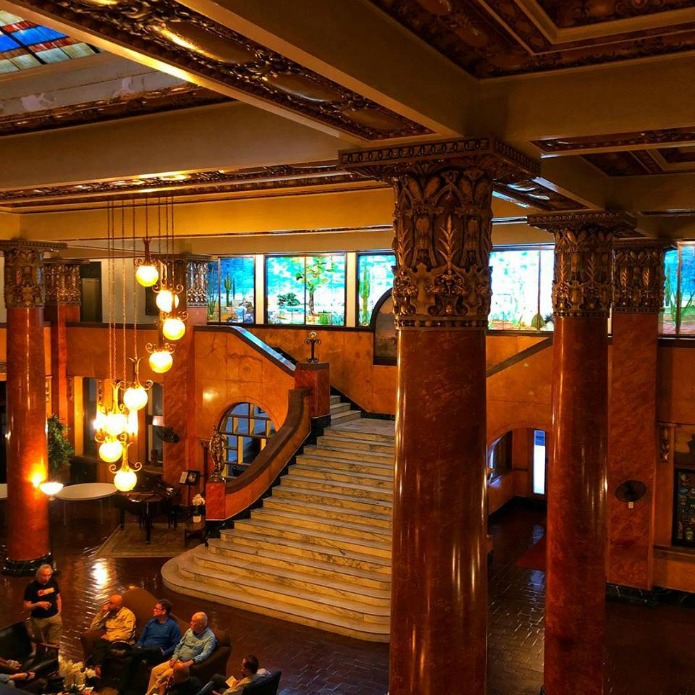 Another unexpected find was Sierra Vista—a town with a restaurant scene diverse enough to rival cities three times its size. Be sure to visit the Outside Inn and whatever you do, don't miss the baked Brie wrapped in puff pastry and topped with an apple trio with a fig-pecan glaze—seriously, don't.

More interesting factoids await in Wilcox where Geronimo frequented the mercantile store to buy sugar. Legend tells us he had a bag that held one pound of sugar and he always bought exactly that amount. He could've bought five pounds at a time, but he didn't trust the white men to give him a true measure. Can you blame him?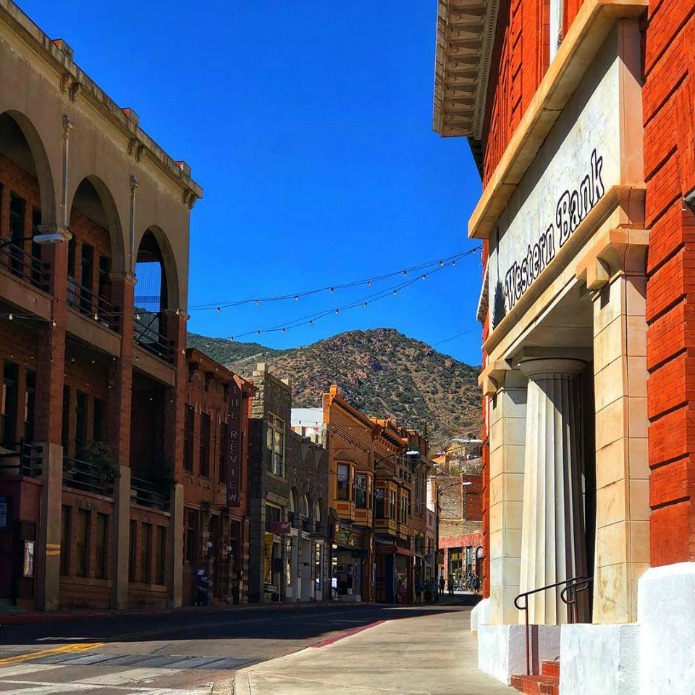 And then there's Bisbee. One of my favorite finds of all time, Bisbee was once a place supported by copper mining. But when the Queen Mine closed, this funky little town found a new identity as an artist haven. Seriously, there's art everywhere and it's as colorful as the local characters. For a historic look at Old Bisbee, take a tour of the mine. There's also an abundance of art galleries to take in including the Sam Poe Gallery. Owned by the husband and wife team, Poe Dismuke and Sam Woolcott, this delightful gallery offers intriguing and unique contemporary works of art. The dining scene is also top notch with several farm-to-table restaurants showcasing the local fare. Be sure to check out the award-winning Café Roka—a delicious eatery with live jazz on Fridays.

For more information on all Cochise County has to offer, visit www.explorecochise.com.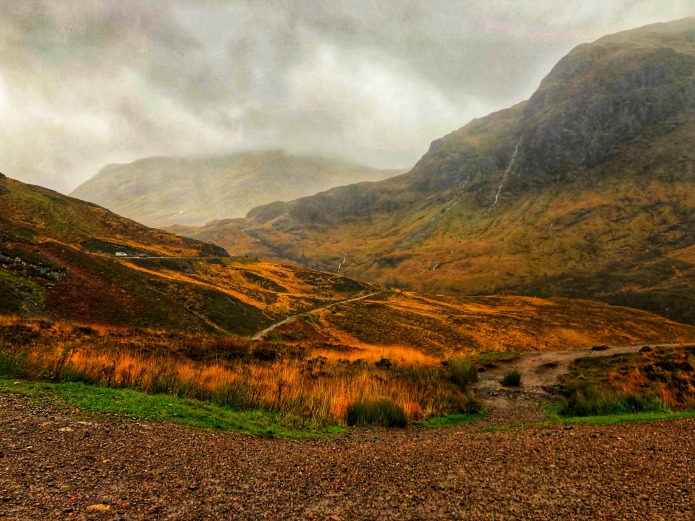 A Motorcoach Tour to Remember
"O ye'll tak' the high road, and I'll tak' the low road, and I'll be in Scotland a'fore ye. But me and my true love will never meet again, on the bonnie, bonnie banks o' Loch Lomond." The lyrics are somewhat tragic, but Loch Lomond was lovely—even as the rain came down in sheets outside of the windows of our motorcoach. I was in Scotland at last, the land of my ancestors. It was everything I thought it would be: moody landscapes, folk songs, rolling highlands and whisky.

For my first foray to the homeland, I joined CIE International Tours for its "Taste of Scotland" tour. It was exactly what the title implies…a taste of all this beautiful country has to offer. The tour guides were fantastic providing not just historical information but also an abundance of folklore. And there was plenty of music—with accompanying bagpipes, of course. I had never traveled by motorcoach before. Typically, I'll road trip across any country that will rent me a car. But there's something to be said for someone else making all of the arrangements, doing the driving on the somewhat terrifying opposite side of the road and having a designated driver for the obligatory whisky tasting. I especially enjoyed getting to know the other travelers in the group which ranged in age from 20s to 70s.

The tour began in Glasgow—a fascinating city with a blend of old and new architecture and some of the most fabulous murals you'll find anywhere. It was a wee bit soggy for our drive through the Scottish Highlands, but nevertheless a stunning sight. We cruised Loch Ness amid a blanket of autumn colors. No sign of Nessie but I'm quite sure she was lurking somewhere deep in the cold cold waters of Loch Ness.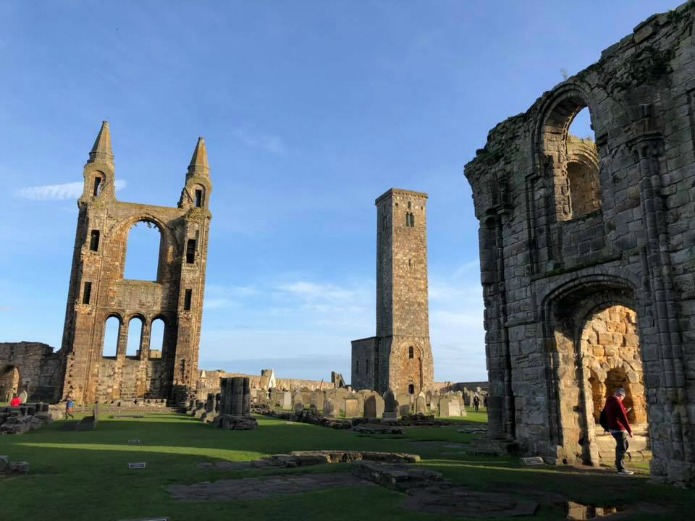 On our sunniest day, we explored the golf mecca, St. Andrews. Perched at the edge of the North Sea, the ruins of St. Andrews Cathedral are a must see. First completed in 1271, when the cathedral was consecrated in 118, it was the largest in the country and the most important cathedral in medieval Scotland. Our final destinations was Edinburgh… the crown jewel of the tour with its stately castle high atop a hill overlooking the city.
Another highlight was the Spirit of Scotland dinner complete with Scottish dancers and a bagpiper who led the ceremonious "Welcome of the Haggis." If you're not familiar, haggis is a Scottish delicacy made from unmentionable parts of a sheep—only slightly more alarming than a hot dog. But hey, this dish comes with its own show!

If you've never toured by motorcoach, give it a try with one of CIE's many options. For more information visit www.cietours.com.

In the words of the Dalai Lama, "Once a year, go someplace you've never been before." Where will 2019 take you?