Teen Talk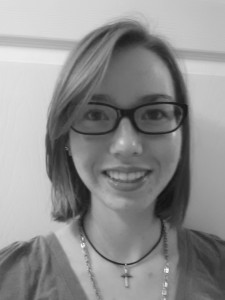 Making Worthwhile Summer Plans
By Madison Dalton
For many upperclassmen high school students, summer presents a great opportunity to get in some last-minute experience before it's time to fill out college applications. One of the best ways to do this is by applying to one of the many summer programs universities offer. These programs range from math and science camps to institutes for the arts, and many of them are free. If you don't already have a job or vacation plans, it may be helpful to take a look into some of these programs.
·         University of Miami Summer Scholars Program
o    June 22 through July 12 (three weeks)
o    For high school sophomores and junior
o    Students can earn up to six college credits
o    Students pick a focus area from the following classes:
§  Broadcast Journalism
§  Business and Law
§  Engineering
§  Filmmaking
§  Forensic Investigation
§  Health and Medicine
§  International Relations
§  Marine Science
§  Sport Administration
§  Sports Medicine
·         Florida Atlantic Summer Camps
o    School of Architecture Summer Institute
§  Monday, July 16 through Friday, July 27
§  for rising high school juniors and
seniors, and students in their first two years of college
o    Teaching Outstanding Performers (TOPS)
§  Piano and Creative Writing Cam
§  Monday, June 11 through Friday, June 15 and Monday, June 18 through Friday, June 22
§   For 6th  through 12th graders
·         Florida State University Young Scholars Program
o    For students interested in math, science, and engineering
o    June 16 through July 27
o    Program costs paid aside from transportation and textbook costs
·         UF Young Entrepreneurs for Leadership & Sustainability
o    June 23 through July 26
o    Focus on bettering leadership and entrepreneur skills
o    Participants will complete two college-level courses
o    Participants earn 75 community service hours
·         University of South Florida Summer Camps
o    Stem Academy: Diabetes and Medicine
§  `For rising high school juniors and seniors
§  6-day program
§  Students learn basic science regarding diabetes
o    Community film-making
o    July 28 through August 2
o    Students will explore the art of cinematography, learning about how to shoot and edit footage and create a portfolio
Of course, as there are many more programs offered by other universities around Florida, along with plenty of high-quality out of state programs, it is important for any student interested in attending a summer camp to narrow his or her search to an institute that caters to his or her specific interests and goals.
Madison Dalton is Junior at Wellington High School.  She is an editor of her school's online newspaper, WHSWave.com.  She is also an officer on her school's debate team, National Honors Society, and community service club, Key club.  Madison's hobbies include writing, running, and drawing.  She aspires to be an author and professional artist.