American Sign Language Tours Now Offered at Loggerhead Marinelife Center Limited ASL tours will be available by request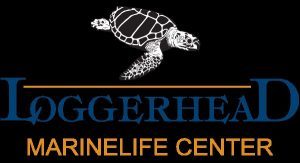 This past Sunday marked the start of the International Week of the Deaf (IWDeaf), an initiative celebrated every year by the international deaf community on the last full week of September. Coinciding with this year's IWDeaf, Loggerhead Marinelife Center is happy to announce that it is now offering American Sign Language tours in addition to our regularly scheduled daily tours for guests visiting the Center.
American Sign Language tours are available to anyone interested in an ASL guided experience of Loggerhead Marinelife Center. ASL tours are available by request and led by an ASL-fluent guide.
"Guests of our ASL Guided Tours can expect an introduction to LMC's research, rehabilitation and conservation operations with a special focus and behind-the-scenes entry to our Outdoor Sea Turtle Hospital to meet our current sea turtle patients," said Hannah Campbell, associate director of education at Loggerhead Marinelife Center.
Those interested in a tour should register in advance as availability is limited. ASL tours are offered by request seven days a week during the Center's normal operating hours. ASL guided tours last about one hour and are $10 per person with a five-person or $50 minimum.
For more information about the various guided tours offered at Loggerhead Marinelife Center and to make a tour reservation, contact Sue Thompson at sthompson@marinelife.org, or call 561-627-8280, ext. 119.