Thursday, June 13 | 6 – 9 p.m.
Opener: Citizen Badger (Funky Folk Rock) | www.citizenbadger.com
Take the dynamics of a 60s San Fran rock act, coupled with a Muscle Shoals-inspired rhythm section, add in a sprinkle of some quirky jokes and storytelling, and you have Citizen Badger. Delivering a unique blend of rockin' funk and folk they like to call millennial dad rock, Citizen Badger performs music that is both fun and introspective. Don't disappoint these millennial dads by missing their incredible show!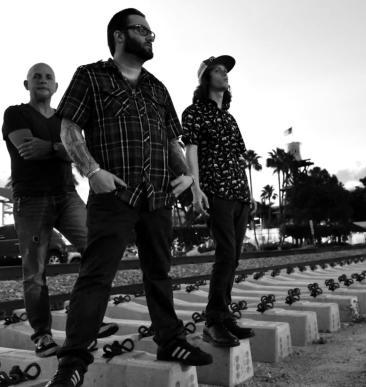 Headliner: The Flyers (Rock) | http://theflyersmusic.com/
The waterfront is about to get a little hotter with the energetic, heart-pounding, power trio that call themselves The Flyers! The Flyers appeal to people of all interest and ages, including those who enjoy listening to good music, love to dance or just want to rock out. With three multi-instrumentalists in the band, guests shouldn't be surprised if they see instruments being exchanged in the middle of a song! The Flyers are a must-see act who always bring a good vibe for a good time.