Dog Walkin' Wellington
A Puppy is Forever, not for Christmas!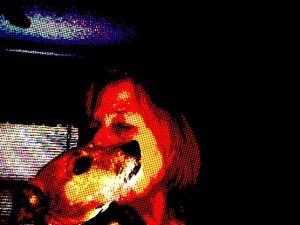 By Barbara Phillippi
My English friend, Jo, says that this month's title is a popular annual British campaign, to discourage giving animals as holiday presents. I assume that most readers of this column are animal lovers, and agree with the pronouncement. But, just in case there is someone out there who might be swayed by "Please, Mom, c'mon, Dad, can I have a puppy, pleeeaase? I'll take care of it, you know I will, you said I'm getting grown up, and need to have responsibility," I'll plunge ahead.
                                              
Last minute shopping is at fever pitch, and a holiday deadline rushes toward us, like the proverbial headlight in a tunnel. It's the season when resolution softens, when we make excuses for buying stuff for our kids (or ourselves) that we wouldn't consider purchasing at any other time of year.  "How Much is that Doggie in the Window?" is a cute, silly, song from the 1950's, but it should never begin the discussion of adding a dog to the household. Experts warn that the gift of a puppy, or any living animal right now, is ill-advised. And beware of adds,

"Accepting deposits now for Christmas puppies."
Gina Spadafori, columnist for Veterinarypartner.com, says it so well: "Puppies are not toys. They are living, breathing (not to mention eating and urinating) beings who need a lot of attention. Who has time for a pup during the holidays, that stressful season of socializing and shopping? With a houseful of guests and a holiday dinner to prepare, who will make sure the puppy isn't being mauled by overly enthusiastic children and guests? Who has time to get house-training started right?"


                                               


"Let's back up a little and look at another Christmas reality. Many reputable breeders and shelters flat-out won't cooperate with your Christmas puppy lust. Those sellers who have puppies for Christmas delivery are often motivated by money. Such breeders are not likely to cut into profits with pesky screening for genetic diseases, nor are they likely to care about the importance of socialization. These attitudes may cost both you and the dog dearly."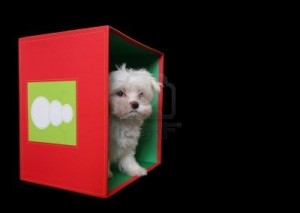 Statistics confirm that about 95 percent of pet store animals come from the disgusting conditions of a "puppy mill," where their parents are most likely still reproducing, in unthinkable conditions, to enrich folks unconcerned with the animals' welfare.
           
If your children long for a pet, why not involve them in learning about animal needs, and responsibility? There are many worthy animal welfare organizations and facilities in South Florida, always in search of volunteers, perpetually raising money, and with a list of needed every day items that are in the financial reach of most of us. And the holidays would be a great time to honor your own dog, by helping another animal to be safe and comfortable. (Check out our story about the Big Dog Ranch Rescue, located in Wellington, this month under "AW Spotlight").
 
I've attached a list of local shelters – your family could choose one, call, ask what it needs: detergent, bleach, old blankets, towels? Extra leashes, collars, stainless steel bowls? How about that old dog crate in the attic or garage, and some newspapers, or paper towels?  Add a case or bag of dog food to your grocery cart, or go shopping for dog or cat toys.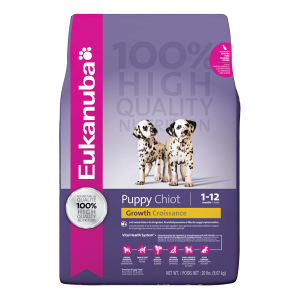 Maybe the staff and volunteers at a shelter would like some home made cookies, or other recognition of very hard, and often unappreciated work. If there is, indeed, a pet in your future, ask about adoption, or fostering a dog, when the holiday madness is over. If you have a purebred dog, give the gift of money to that specific breed rescue, (yes, there is one for your preferred breed, no matter how obscure, easily GOOGLED.)
There are organizations that work to provide people with special needs with an appropriately-trained companion/assistant animal, and many ways to become involved with them. Assistance Dogs International, Inc. is a premier source of information about the 70 year old institution, Guide Dogs for the Blind, the successful prisoner training agenda, Dogs Behind Bars, and hearing-impaired assistance dogs are among the burgeoning number of service dog programs established in recent years, as human/canine interaction has been found beneficial for so many problems, including psychiatric therapy (including Veterans with PTSD) and social issues.
If assisting one of these organizations or efforts appeals to you, here's a list of links, scroll down to the state listings, choose Florida:

                            **************
Here is a partial list of local Florida rescue organizations and shelters that would appreciate your holiday generosity, and seeing or hearing from you:
For a terrific no-kill shelter right here in Wellington, visit the Big Dog Rescue Ranch website. Don't forget that the Howlin' Hoedown fundraiser is coming up on January 19th, 2012 at the Players' Club to benefit BDRR.
                                                        ***************
However you celebrate the season, enjoy, be grateful, and keep your dog close.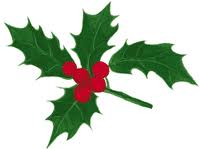 "In a perfect world, every home would have a dog, and every dog would have a home."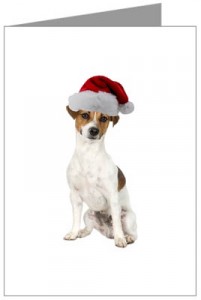 Over a lifetime, Barbara Phillippi has had mostly "normal" dogs – a few German Shepherds and a bunch of wonderful "mutts," each with its own wonderful, quirky, qualities. For many years, she taught 4-H dog obedience courses, under the authorization of Cornell University's Cooperative Extension Services. That terrific program teaches the basics of dog behavior, of every breed, to young dog owners. Today she lives in Wellington with three Jack Russell Terriers – Woody, Gracie, and Buck. "These guys showed me a learning curve that I never knew existed!"