Dr. Bruce Elkind, providing gentle dentistry for all ages
By Krista Martinelli
Dr. Bruce Elkind, a family dentist, began his practice in 1985 and has been keeping up on the latest advances in dentistry with each new year. He sees patients from newborns up until those in their 90's and makes them feel at ease, young and old.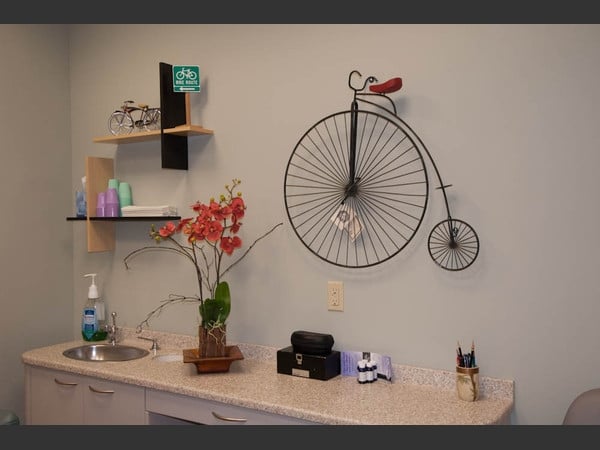 One procedure Dr. Elkind offers, which many parents of newborns have trouble finding, is a frenectomy. This is done with laser surgery, and the purpose is to free up a baby who is "tongue-tied." No anesthetic is necessary and thanks to the laser surgery, it is painless. The procedure takes only about a minute to do. And Dr. Elkind charges approximately 1/5th of the charge that an oral surgeon. He's done this procedure recently on a 3-day old baby, making nursing much easier for the mother and baby.

I asked Dr. Elkind why so many people are afraid of visiting the dentist and what he does to calm their fears. For many patients, they have a fear that something, some part of the visit, might hurt. However, he says, "Making them feel at ease is half the battle." He explains that his office is not like a typical hospital setting – it's more relaxing. Each room is decorated with his hobbies, they offer massaging chairs and Dr. Elkind has a calming personality and good bedside manner. Another calming element is the bamboo theme throughout the office.
According to Dr. Elkind, his greatest asset is his staff. They hygienists have over 25 years of experience. The office manager has over 15 years of experience. It's a small staff of five people, with great experience and great patient rapport. There's Sandra, a part-time hygienist, who also does remote dentistry at nursing homes. She loves kids, cats and is interested in witchcraft. There's Arunee, who loves Asian food and is very musical. There's the office manager Kim who is a big animal lover, always looking to help get animals adopted. And newer to the staff is a technician named Temis from the Dominican Republic. She has two kids and loves fitness, especially volleyball.
"People say that they know how to care for their teeth. But we find that they do not know how to do it correctly, how to brush and floss properly," says Elkind. When asked about their routine, nine out of ten people do not do it correctly. Flossing is especially a problem area. He explains that you wrap the floss in front of the tooth, wrap it in back, scraping up and down, and get the whole surface area of the tooth. Also, healthy gums shouldn't bleed. If you've been flossing regularly, your gums shouldn't bleed when you floss them again.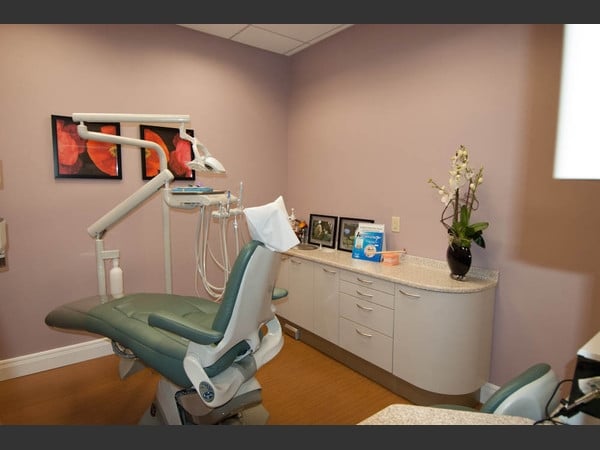 Dr. Elkind enjoys the challenge of new technology as it's introduced into the field of dentistry and enjoys figuring out how to use it in his practice. "The new technology is interesting, fresh and new. It makes better dentistry possible." One of the newer advancements he employs is CariVu, which is sometimes more telling than an x-ray. They take an image from the top of the tooth, and CariVu detects decay and cracks in teeth. Sometimes an x-ray won't pick up the subtle cracks, while CariVu finds them. Many times it helps in identifying the root of a tooth ache.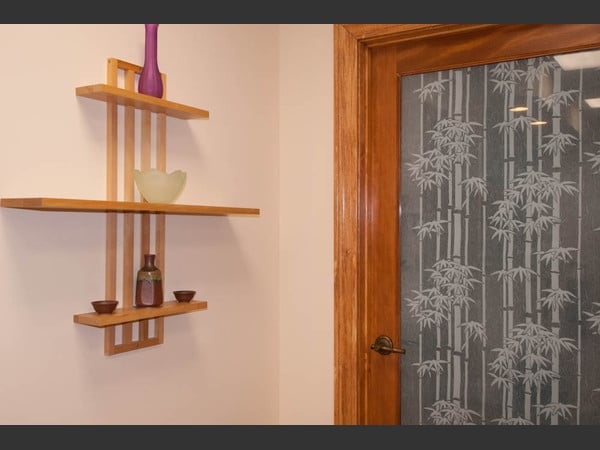 One person who really improved their smile was a part of Dr. Elkind's networking group. "Every upper tooth was breaking down." He showed before and after pictures to the whole networking group and impressed them with the results. This person is a part of non-profit organization and in the public eye all the time, continuing to get positive comments on the improvement that was made.
Dr. Elkind has a lot of hobbies and in involved in many local organizations as well. He likes photography, technology, fitness, cycling, stunt kite flying, kayaking, fishing, stand up paddleboarding, ziplining, rock climbing, drone flying and archery target shooting.
Meanwhile, he's been a member of the Royal Palm Beach Rotary Club since 1990. "I'm one of the original five charter members," he says. Today there are 27 members. They work on a lot of local projects, as well as international projects. Thanks to one of their active members, they have partnered with a hospital in Jamaica in need of new surgical and sterilization equipment. Their Royal Palm Beach chapter is able to help that hospital in Jamaica. They also provide dictionaries for third graders. They also do food drives, gifts for the holidays, a tribute to teachers, and are working to eradicate polio. Toward this goal, they have held two "Shred Fests" which have been very successful, thanks to the donated services of Total Shredding, LLC.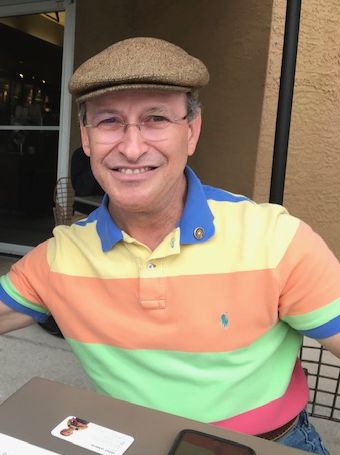 Very active in the community, Dr. Elkind also participates in the Royal Palm Beach chapter of NPI, Network Professionals Incorporated. It's a small networking group that gives great referrals and is "category exclusive."
I asked Dr. Elkind if he has any specials on teeth whitening. Right now he offers a $99 teeth bleaching. They don't offer Zoom. They do a peroxide-based bleaching with a tray. For $99, you get the trays and enough bleaching material for two weeks. Dr. Elkind emphasizes that you want your teeth to look natural. You don't want the difference to be so shocking that it's the first thing people notice when you walk into a room. A brighter smile? Yes, a good idea. A blinding smile? That's going too far.
Dr. Elkind is very much woven into the Wellington and Royal Palm Beach communities. His wife has been a teacher at Wellington Elementary for 25 years, currently teaching 2nd and 3rd grades. Meanwhile, his kids are carrying on the dental/ medical tradition. His oldest son is an engineer in California and has worked at dental labs as a project manager. They are expecting their second son. His middle daughter is a family dentist, married to a pediatric dentist. They have two young children. And his youngest son is getting married, planning on focusing in pathology.
To book an appointment with Dr. Bruce Elkind, call (561)798-4077. The office is located at 9100 Belvedere Road, #208, the East building. They are open Monday, Tuesday, Wednesday and Friday from 8:30am to 4pm. Ask about the teeth whitening special and the new patient special.
Dr. Bruce Elkind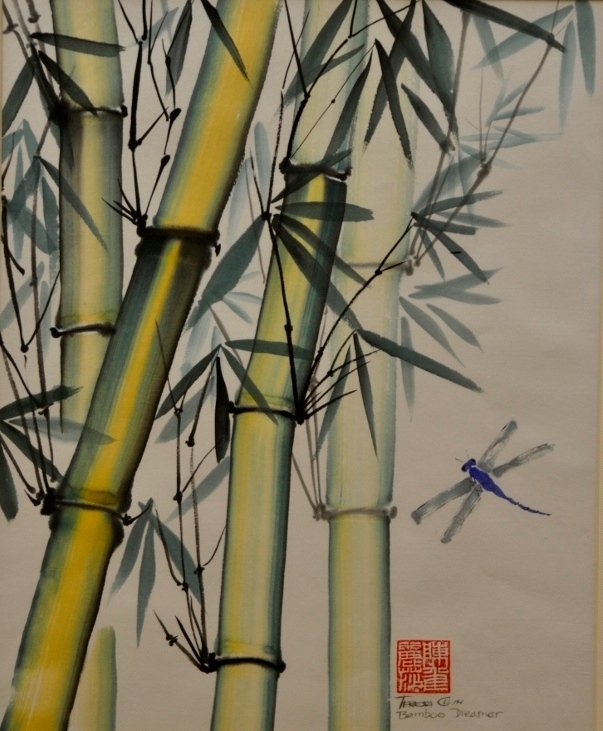 (561) 798-4077
BruceElkindDDS.com
9100 Belvedere Road, #208
West Palm Beach, FL 33411