DUKE'S SEAFOOD:  SEATTLE'S DYNAMIC (& DANDY)
DINING DESTINATION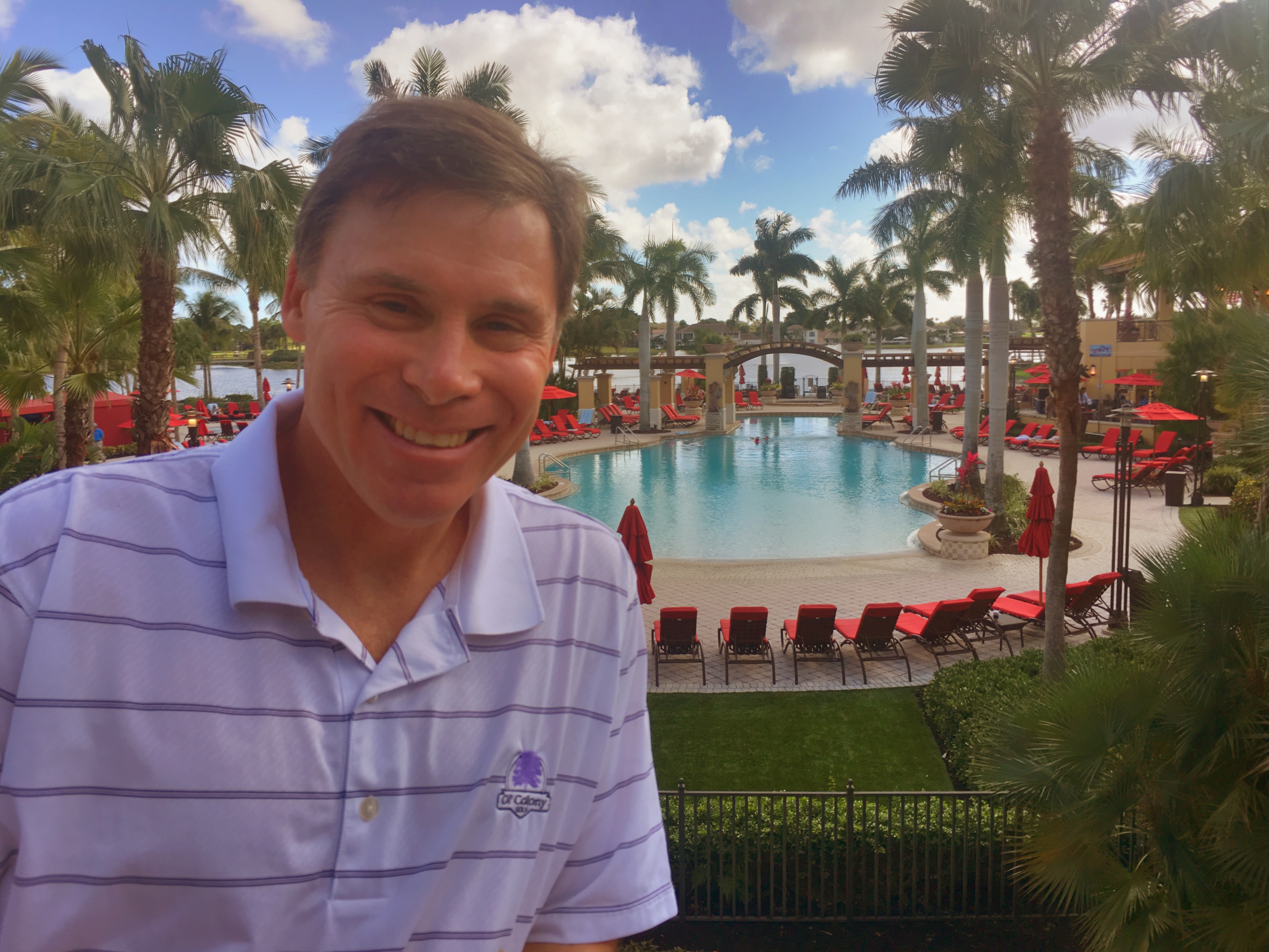 By Mike May
Seattle is filled with many brands which are universally known and respected such as Amazon, Starbuck's, Boeing, and Microsoft.  One more Seattle brand which you can add to the list — which is not universally known, yet, but it has a rock-solid reputation among Seattle residents and those living in the Pacific Northwest – is a restaurant, Duke's Seafood.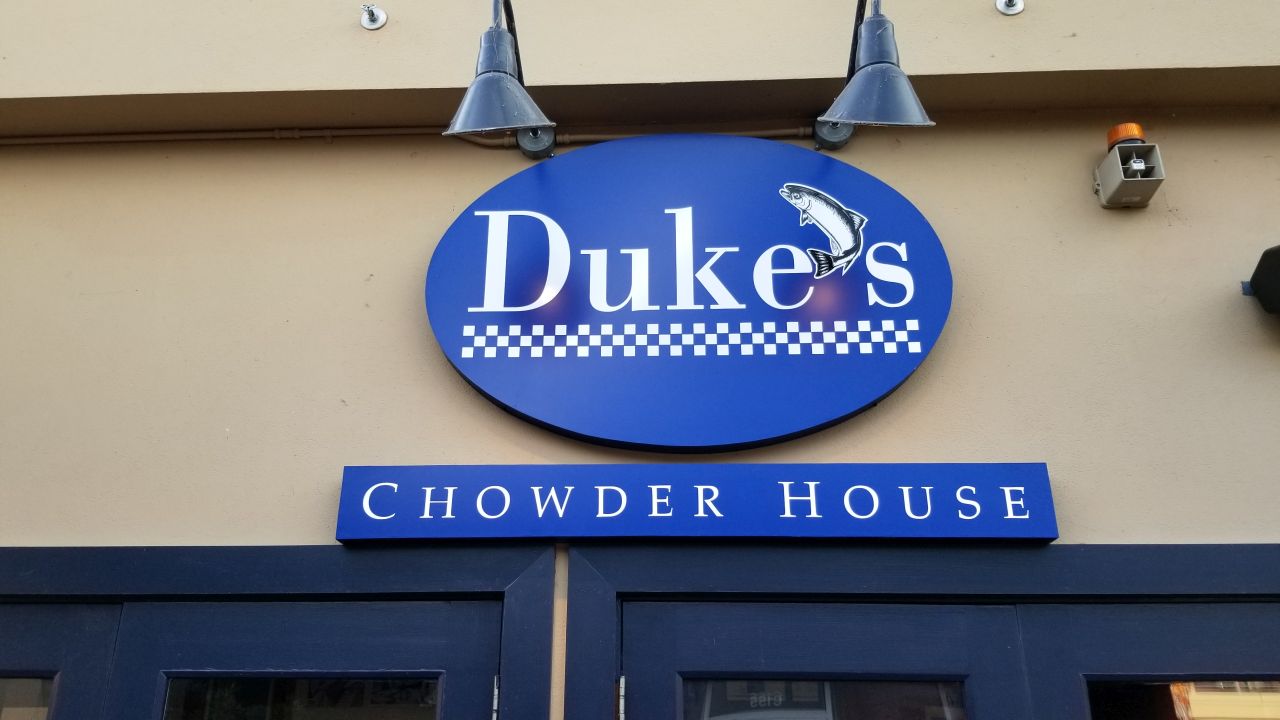 "I personally guarantee that you'll enjoy your meal, or you don't pay," stated Duke Moscrip, owner, Duke's Seafood, Seattle, Washington.
Can a business owner give you a better guarantee than that?  I don't think so!
And, when you have eight restaurants in the greater Seattle metropolitan area, that's a powerful promise to make.
The geographic diversity of Duke's Seafood's eight restaurant locations and Moscrip's guarantee make it an attractive choice for local residents and visiting tourists.
"We believe in food with incredible flavor," noted Moscrip.  "We believe in healthy, nutritious food with no chemicals, no additives, no junk."
At Duke's Seafood, since high quality is a given, excellence is the expectation and perfection is the goal, Moscrip's guarantee is one which he is happy to make – every day of the year.
When you visit Duke's, there's an attitude of excellence that exudes from the menu which starts with appetizers, which are called 'appeteasers,' and concludes with desserts, which are referred to as 'sweet treats.'
Two of the best 'appeteasers' are the Dungeness crab drip and the bodacious Brussel sprouts.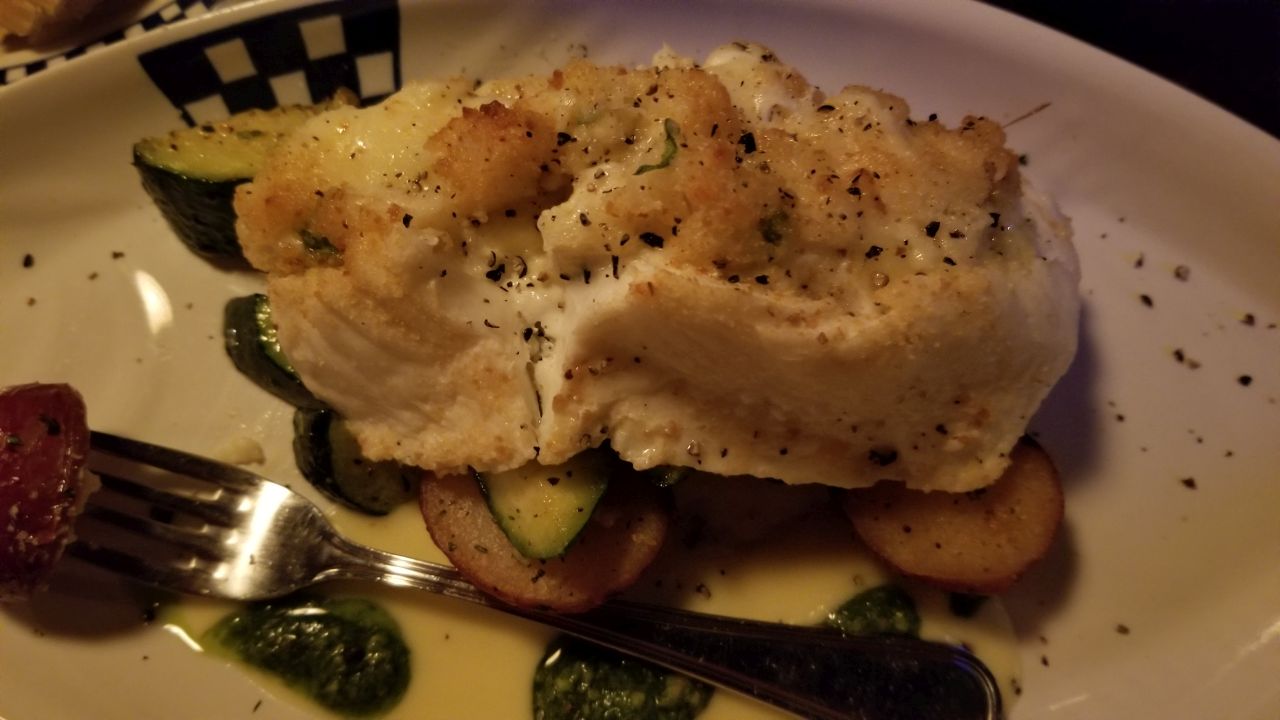 The names of three of the more creatively named desserts are Brookie Betty Boop, "I Want You So Bad" Marionberry Pie, and What's Her Name's Carrot Cake.  The carrot cake may well be "the best carrot cake on the planet."  Moscrip guarantees that claim, too.  And, if you don't agree, Moscrip will pick up the tab.
When it comes to entrees, you can enjoy a wide variety of seafood which includes chowders, fish tacos, seafood salads, fish & chips, wild shellfish, heavenly halibut, and six Copper River salmon dishes.  Those salmon dishes are Moscrip's favorites.
"If I had one thing to eat in this world, it would be wild Alaska salmon," admitted Moscrip.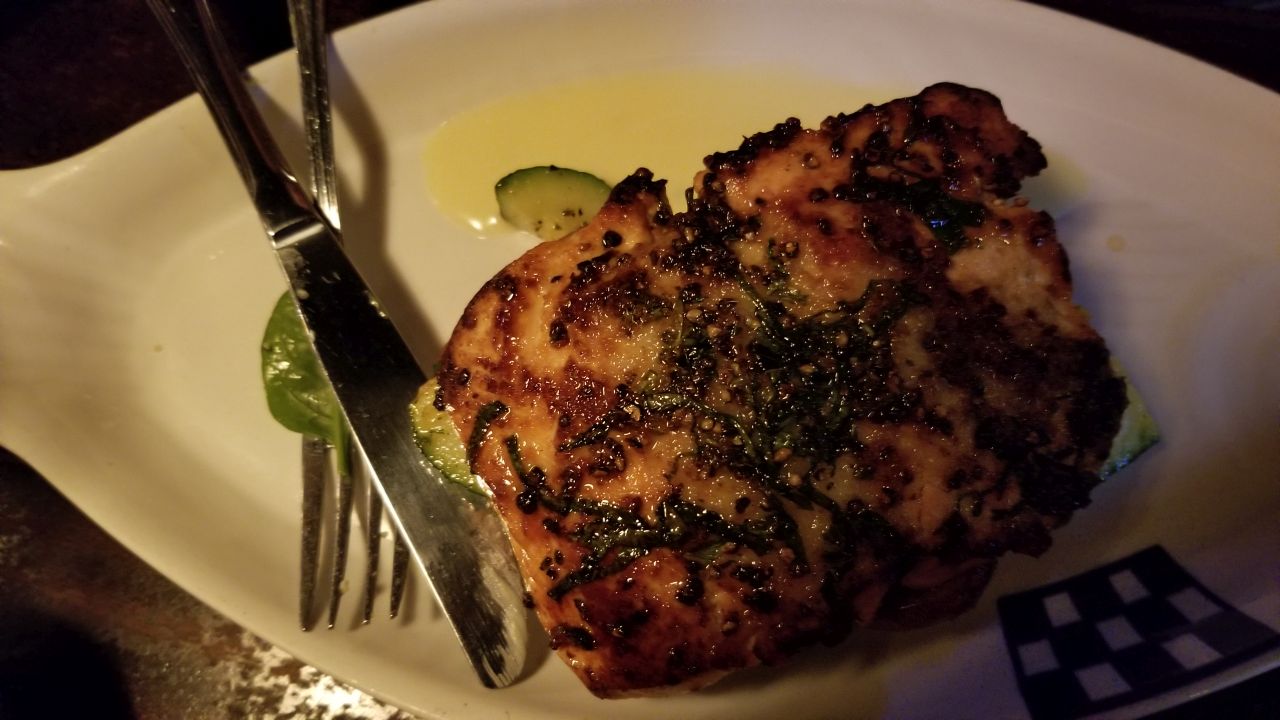 As great as the salmon dishes are, the two halibut dishes on the menu – Dungeness Crab Stuffed Just For The Halibut and Holy Halibut Macadamia – are second-to-none.
For those who don't want to venture out-to-sea for lunch or dinner, there are delicious cheeseburgers, which are served with Walla Walla (Washington) onions and local hydroponically grown Bibb lettuce.  One of the favorites is the BBQ Bacon Bleu Cheeseburger where the bacon is nitrate-free, the BBQ sauce is homemade, the bleu cheese is crumbled, and the "Nothing But Blue Sky" bleu cheese dressing is served on the side.
"We have sourced, arguably, the best burger in the world," added Moscrip.  "Our beef is all grass-fed from Australia and the brioche-style bun was perfected by the bakers at The Essential Baking Company.  Trust us, one bite and you will be saying….it's so good."
It's worth noting that Duke's also caters to vegetarians and vegans by serving a vegan veggie stew, wild child mixed greens, a vegan veggie sandwich & salad, a goat cheese & pesto quesadilla, and a vegan veggie taco.
As for beverages, Duke's specializes in cocktails which are affectionately referred to as 'Duketails.'  These handcrafted alcoholic concoctions are served shaken, stirred, straight up, muddled, or on the rocks.  The wines sold and served at Duke's are a wide variety of red and white wines which are served by the glass or by the bottle.  These wines come from wineries in Washington's Columbia Valley, Yakima Valley, Red Mountain, and Columbia Gorge.  The bottled wines come from small batch and boutique wineries in Washington state.  If you like bourbon, Duke's has a unique 'Bourbon & Brown' section which focuses on classic style recipes which are made with their own personally selected bourbons – Woodford Reserve, Hudson Baby Bourbon, and Woodinville Whiskey Company.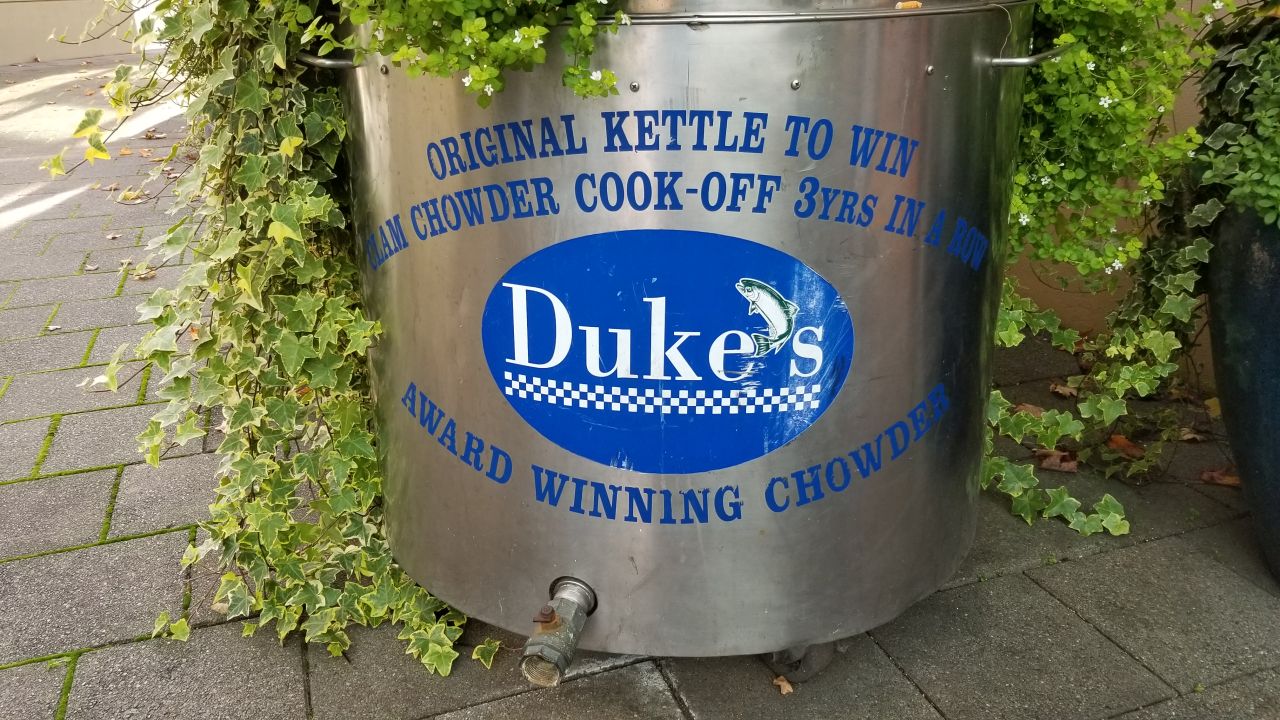 Beer lovers will enjoy the craft beers which vary throughout the year.  Two of the more popular draft beers are Manny's Pale Ale and Mac & Jack's African Amber.
After eating at Duke's, you'll agree that this restaurant is one of Seattle's dynamic (& dandy) dining destinations and a rising world-class brand.