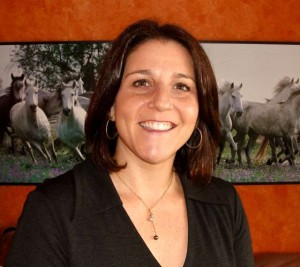 Valentine's Day
February, 2012
By Laura Zipris, Psy. D., LMHC
Dear Dr. Z.,
Valentine's Day is fast approaching and I really want to do something special for my wife to show her how much I love her.  However, every year I fall into the same trap.  I spend weeks over-thinking what I should buy or do but no ideas ever seem good enough.  I wind up running out of time and scrambling last minute to buy something so unoriginal as flowers or chocolates.  I tend do the same for most birthdays and anniversaries too.   Is it crazy that I actually get nervous when it comes to buying her presents?  It is just that my wife has very specific tastes and I don't want to disappoint her (yet I know I probably do with the cliché gifts).
Signed, 
JT
Dear J.T.,
I don't know your wife but I imagine that just reading this letter would feel like a gift to her.  It is not crazy that you get nervous and that the task of finding the perfect gift sometimes feels monumental.   It is hard to always know your partner's world.   It is clear how much you care about your wife and that you desire to please her and to be intentional and thoughtful in the process.    So, here are two basic acts that you need to learn so that you can become better at surprising your partner with the loving gifts and actions that she desires. 
The first act involves listening for "random droppings".  When you are really attuned to your partner you will readily pick up on some of her desires because she will unintentionally (or not so unintentionally) drop hints.  She may say something like, "I would love to try that restaurant one day." Or, she may mention in passing how much she liked a certain perfume that she smelled at the mall."  Whenever you hear a "random dropping" make a mental note and file it for later use.  The second skill that you need to develop is "artful communication."  Begin to ask your partner open ended questions about her likes and dislikes and remember the answers.   File them away with the "random droppings."  You can also ask your wife directly about the kinds of gifts and caring behaviors you could give her to make her feel loved and cherished. 
All of this information gathered over time will allow you to build a "love map" to your partners' psychological world.  This will provide a double gift: For you, the gift is knowledge on how to touch your wife's heart and for her, she receives the undeniable sense that you are interested in her, that you value her, and that you deeply love her.   This gift J.T. is priceless.
Signed,
Dr. Z.
Laura Zipris holds a doctorate in Psychology and is licensed to practice psychotherapy in New York, as well as in Florida. Laura is certified in Imago Relationship Therapy, a transformational approach that has been used successfully with couples around the world to help them to strengthen their partnerships, deepen their connection and reignite their passion for one another. Laura sees individuals of all ages and sexual orientations, couples, families, and groups in her office located in Delray Beach. For more information about Laura, please visit her website at www.drlaurazipris.com  or to set up an appointment, contact Laura directly at  (561) 558-7815.
Questions for this column should be sent to "Dr. Z" at Drlaurazip@gmail.com.