FLORIDA'S HISTORIC GOLF TRAIL:  FREQUENTED BY THE RICH & FAMOUS
By Mike May
While many of Florida's current high-profile golf courses such as Bay Hill (in Orlando), Doral (in Miami), and the TPC Stadium Course (in Ponta Vedra Beach) attract high-profile golfers and well-known personalities, that has not always been the case.  When Florida's golf courses started being built in the 1920s and 1930s, it was those public golf courses that attracted the stars of yesteryear.  And, those golf courses are still operating and are now among the 53 golf courses which are part of the Florida Historic Golf Trail (www.FloridaHistoricGolfTrail.com).
The Great Bambino
One of the early celebrity sightings at the Lake Worth Beach Golf Club (www.lakeworthbeachgolfclub.com) involved future baseball hall of famer Babe Ruth.  Yes, this golf club was a winter golfing getaway for the legendary 'Sultan of Swat,' back in the late 1920s.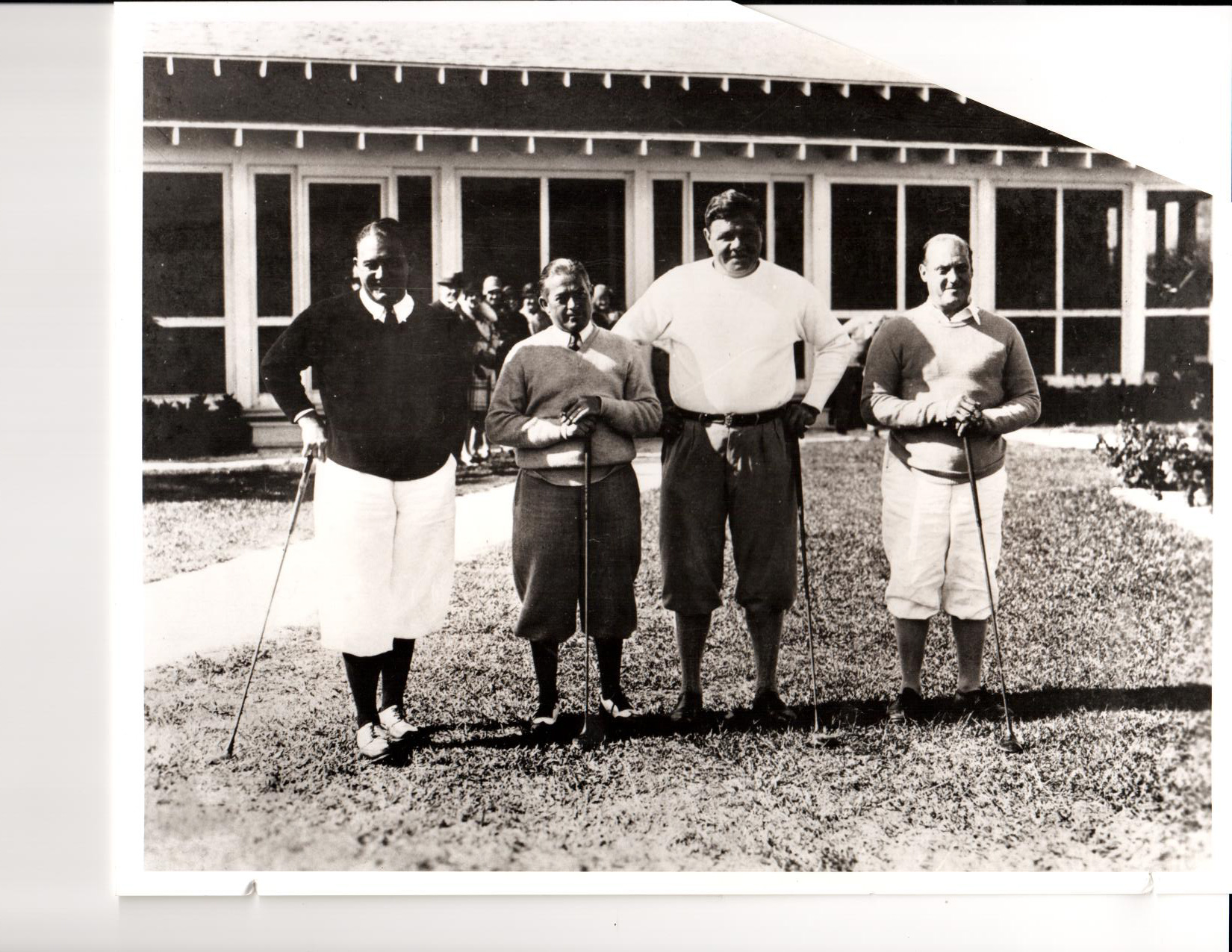 Opened on November 12, 1926 as a nine-hole course, the Lake Worth Beach GC is perched along the Intracoastal Waterway in the heart of Lake Worth Beach.  In 1948, golf course architect Dick Wilson redesigned the existing nine holes and added nine more to create today's par-70 layout.
Legends of Sports
Starting in 1925, the first big annual pro golf tournament was the Miami Open, which was held at what was originally the Miami-Hialeah Golf Course.  Now it's the Miami Springs Golf and Country Club (www.miamispringsgolfcourse.com). The Miami Open attracted many of golf's legends – Gene Sarazen, Jimmy Demaret, Sam Snead, Byron Nelson, and Arnold Palmer.  Snead won the Miami Open six times.  The Miami Open was the site of Palmer's professional debut.
This course also hosted the North-South Tournament, the largest minority sponsored golf competition in the U.S., from 1953-1989.  Some of its famous participants included baseball Hall of Famer Jackie Robinson, boxer Joe Louis, singer Nat King Cole, baseball Hall of Famer Roy Campanella, tennis champion Althea Gibson, and pro golfers Charlie Sifford and Jim Dent.
The Miami Springs Golf & CC was also the site of the Major League Baseball Players' Golf Tournament from 1934-1953.  Some of the notable participants were Yogi Berra, Mickey Mantle, Jackie Robinson, Whitey Ford, Don Drysdale, and Billy Martin.
Young 'Bear Tracks'
The golf course at The Naples Beach Hotel & Golf Club (www.naplesbeachhotel.com/golf) was the site of a watershed moment in golf.  Back in 1951, young Jack Nicklaus was on vacation in Naples with his family from their Ohio home.  While there, young Jack, then only 11, played golf with his father, Charlie, at the Naples Beach Hotel & Golf Club.  Jack had only been playing golf for roughly a year.  On that day in 1951, Jack broke 40 for the first time.  He recorded a 37.
Fast forward to 2016 when Nicklaus, a longtime resident of Palm Beach County, began the re-design of that Naples course.  He had vivid memories of those nine holes with his father.
"Being back at The Naples Beach Hotel & Golf Club is like a walk down memory lane for me," said Nicklaus.  "Returning to the same course where I broke 40, with my father by my side, brings back a lot of very special and very fond memories."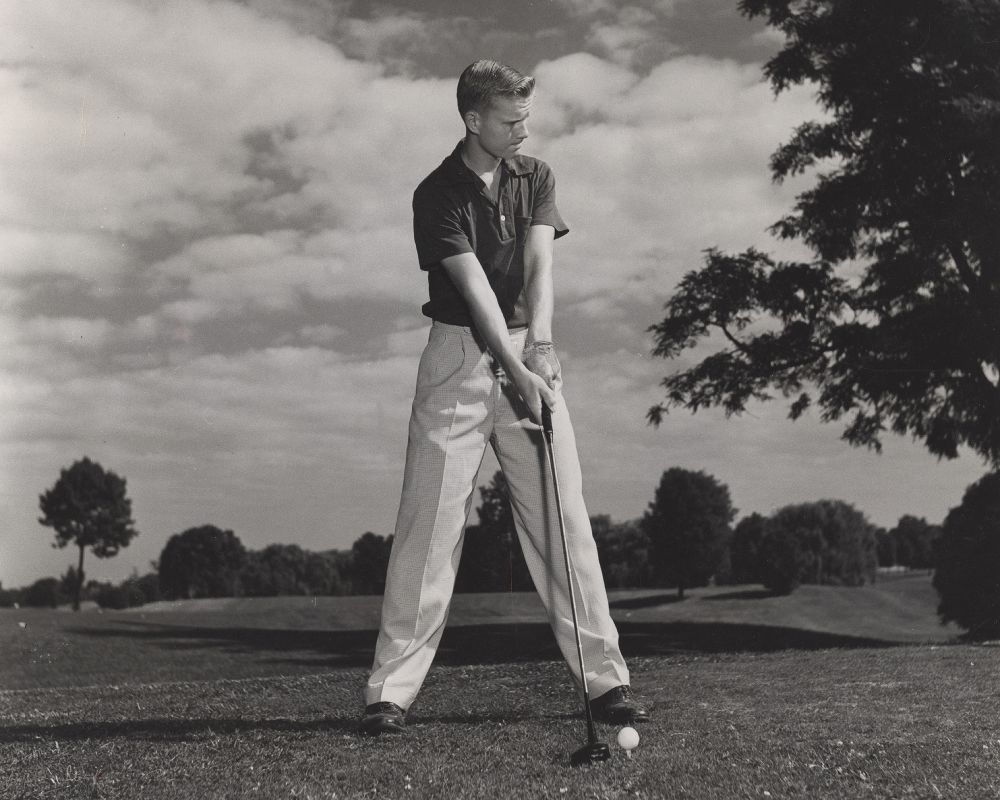 Historic Days in Daytona
On March 13, 1946, the South Course at the Daytona Beach Golf Course hosted a challenge match featuring four major champions, all of whom won at least two Masters during their careers.
On that day, Ben Hogan, Byron Nelson, Sam Snead and Jimmy Demeret played a match on the South Course.  Demeret prevailed with a 63.  Both Hogan and Snead shot 67s, while Nelson carded a 69.  One of the few surviving pieces of memorabilia from that day is Snead's scorecard, which was attested/signed by his three fellow competitors that day.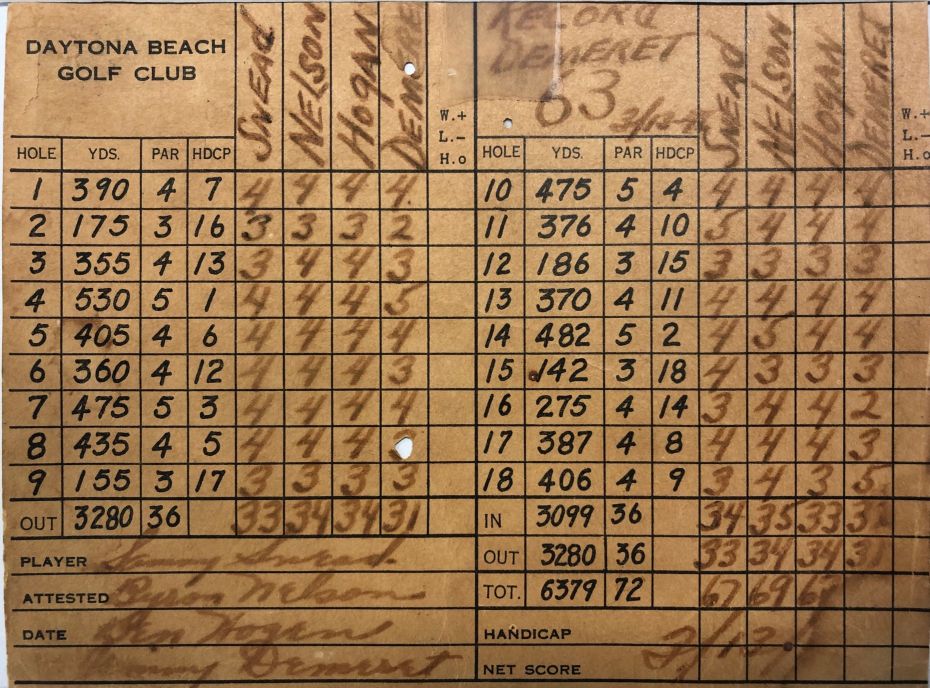 "That would have been a great round to witness," admits Brian Jaquet, director of golf, Daytona Beach Golf Club.
It's worth noting that on March 13, 1946, future Daytona Beach-area golf sensation Joe Eubank, then just 8, actually attended that Hogan-Nelson-Snead-Demeret match.  He was in the gallery with his father.  Four years later, in 1950, Eubank, then 13, was a club champion of the Daytona Beach Golf Course.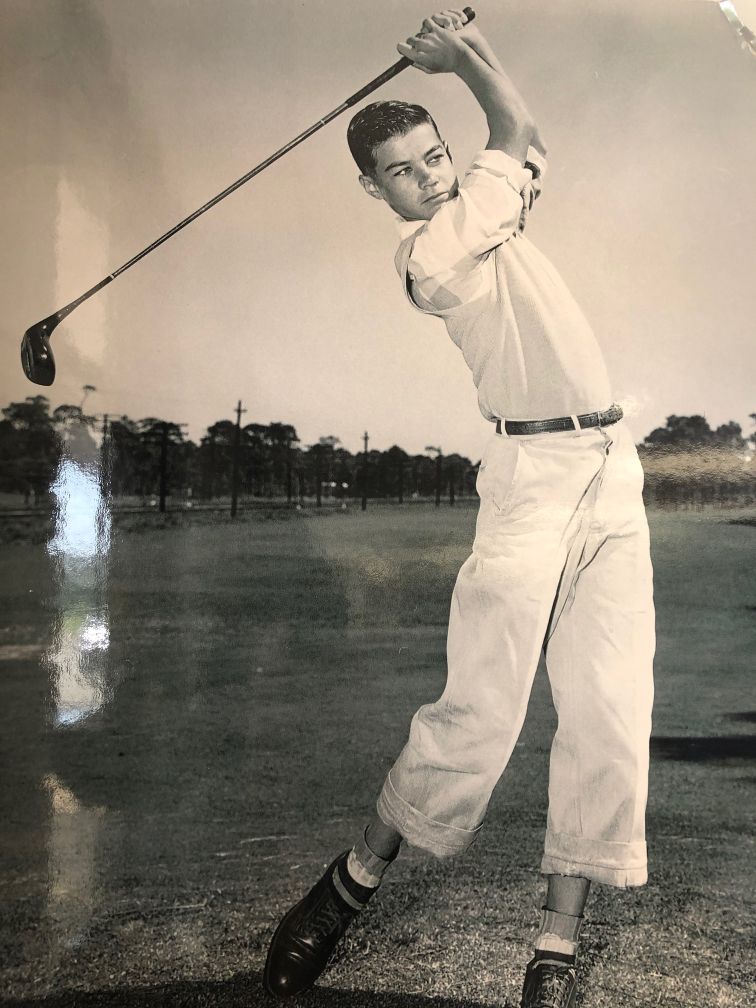 And on February 29, 1968, Jack Nicklaus and Doug Sanders played a Challenge Match at the grand opening of the North Course.  For that match, Eubank, then 31, served as the on-course commentator.
Eubank, now 83, has one strong memory from that round of golf.
"Nicklaus could hit a one-iron high, straight, and long.  And it landed softly," said Eubank.  "I've never seen anybody hit a one-iron like he could."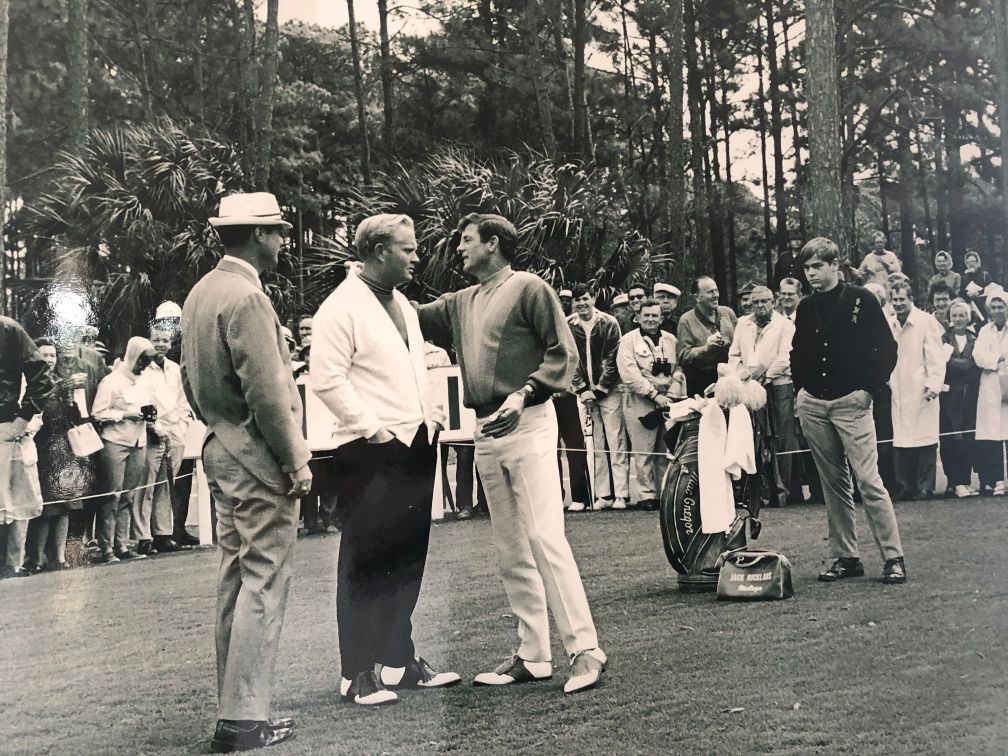 Just over two years later, in July 1970, Nicklaus would defeat Sanders in an 18-hole playoff to decide the winner of the British Open at St. Andrews.  Nicklaus prevailed that day, 72 to 73.
And, at the Riviera Country Club in nearby Ormond Beach, a number of well-known PGA Tour players have competed in the longest running mini-tour event in the U.S., the Riviera Open.  That's a 36-hole event held early each December.  Some of the more well-known players who have competed in the Riviera Open include Jim Dent, Larry Ziegler, Morris Hatalsky, Slugger White, Matt Every, Dow Finsterwald,  Billy Hurley, and the late Canadian ball-striking guru Mo Norman.
One other eyewitness to the Nicklaus-Sanders match in 1968 was young Charlotte McIntosh.  She and her parents – Dr. Warner and Ruth McIntosh of Daytona Beach – witnessed that historical moment for golf in Daytona Beach.
"My memories are of my parents being so excited to see Jack Nicklaus," recalls Charlotte.  "My mother's favorite golfer was Arnold Palmer and she was a proud member of Arnie's Army for many years.  But, she loved the way Doug Sanders was such a snazzy dresser.  I wasn't a golfer, but my parents were avid golfers.  I just loved being out of school and hanging with my parents and their friends on the golf course."
It's worth noting that Charlotte could never escape the game of golf as she later married Eric Meyers.  She and her husband are now co-owners at the Riviera Country Club in Ormond Beach.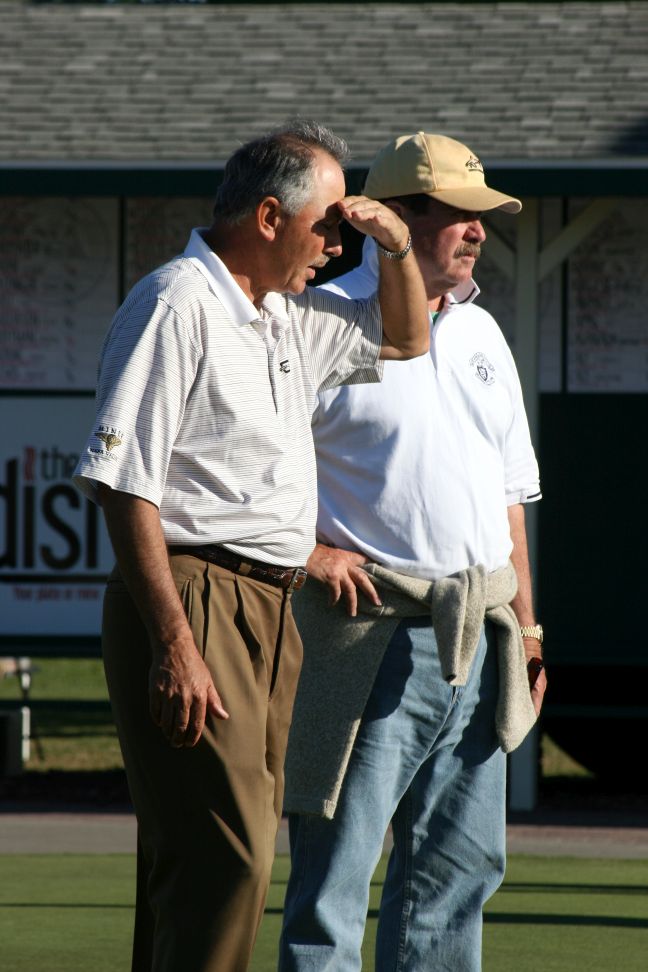 Keeping Up With The Jones'
The Bobby Jones Golf Club (www.bobbyjonesgolfclub.com) exudes history and star power.  Very few U.S. golf clubs can claim a legendary golf course architect (Donald Ross) and one of the game's all-time greats (Bobby Jones) were present at a grand opening.  Yes, Ross — the hall of fame Scottish golf course architect — designed the first 18 holes at this golf club and Jones — the legendary, hall of fame golfer — was present for the opening round at the golf course which was renamed after him in 1927.  On that special day in 1927, more than 1,000 people watched Jones shoot 73 around his namesake course.  Of course, three years later, Jones completed the Grand Slam when he won the U.S. Open, U.S. Amateur, British Open and British Amateur — in the same calendar year (1930).
Captains of Industry
Fort Myers, Florida is actually the original home of the 'rich-and-famous.'  Back in the day, Fort Myers was the winter getaway for the men and their families whose last names were Ford, Edison, and Firestone, as in Henry, Thomas, and Harvey, respectively.
At the urging of Edison, accomplished golf course architect Donald Ross was hired to design the Fort Myers Yacht and Country Club, now the Fort Myers Country Club (239-321-7488).  Construction began in 1916.  The course opened for play in November 1917.  Ford, Edison, and Firestone played golf at the Fort Myers CC.
Other prominent golfers who have played this course include former major champions Walter Hagen, Gene Sarazen, Jock Hutchison, 'Babe' Zaharias, and Arnold Palmer.
A Gathering of Champions
In 1925, the Florida Open was held at the Temple Terrace Golf and Country Club (www.templeterracegolf.com).  The event was labeled the "Greatest Field of Golfers Ever to Play in Florida."  More than 100 golfers competed.  Leo Diegel won the tournament.  The total prize money was $5,000.  The head pro/host of the event was the legendary English golfer Jim Barnes, winner of the 1916 and 1919 PGA, 1921 U.S. Open, and 1925 British Open.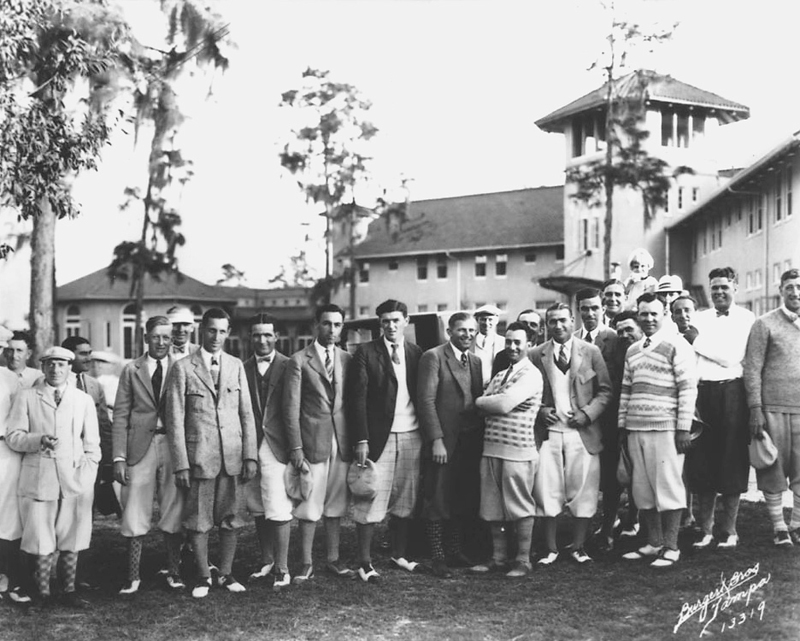 A Past Master
The Winter Park Nine has always attracted a wide variety of players, from juniors to players in their 90s.  That list includes a past Masters champion.
"Nick Faldo used to come out here and play when he lived in the area," said Greg Pascale, golf program manager, Winter Park Nine (www.cityofwinterpark.org/golf).