G-Star Student Accepted into Prestigious Music Program in New York City
He will work with Giants of the Music Film Scoring Industry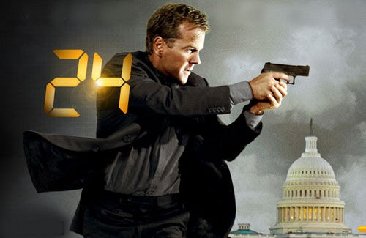 Palm Springs, Florida (May 27, 2016) – G-Star School of the Arts Sophomore Tyler Grow was accepted into the NYU ASCAP film scoring workshop by the NYU Steinhardt Department of Music and Performing Arts Scoring for Film and Multimedia Program. According to the assistant to the Director and Chair, Ariel Marx at NYU, "There was an especially high volume of applicants this year and Tyler's work stood out as particularly impressive". Over the next several weeks he will have an opportunity to study under accomplished composers and music editors such as Nancy Allen (Music editor for: Lord of the Rings: The Fellowship of the Ring), Michael Levine (Composer for: Cold Case, Close to Home, Star Wars: Detours, and the KIT KAT THEME), Sean Callery (Composer for TV shows: 24, Homeland, Elementary, and Bones). The program will culminate with a final critique session and screening of the HYBRID Recording Cues composed by Tyler Grow and other participants at the NYU Fredrick Lowe Theatre at 35th West 4th St., NYC, NY. This is Tyler's second year in a row composing and performing in this prestigious music program and is only one of two high school students ever invited to participate.
From the 2016 NYU/ASCAP Foundation Film Scoring Workshops web site:
In memory of Buddy Baker, the NYU/ASCAP Film Scoring Workshop will immerse participants in both classical Hollywood film scoring and the techniques of the modern scoring world. Led by industry professionals, dedicated sessions will address the creative process, orchestrating, conducting, music editing, and MIDI mockups. Participants can opt for one of two tracks – orchestral or hybrid – and choose a clip from a selection of rough cuts, representing a variety of genres. The workshop will culminate in a full day of recording sessions at NYU's state of the art facilities, featuring New York City's top-tier studio musicians. Previous workshops have included players from the NY Philharmonic and The Metropolitan Opera Orchestra.
About: G-Star School of the Arts for Film, Animation and Performing Arts (www.GStarSchool.org)is a public high school located in Palm Springs, Florida, founded in 2003 by the school's CEO Greg Hauptner.
G-Star students come from across Palm Beach County as well as from all over the world to attend this school. Students study in the fields of film production, 3-D animation, and acting. Students that attend must take art classes as well as their normal academic classes. G-Star offers a complete college preparatory education with honors classes, Advanced Placement classes, and the International Baccalaureate World School Programme. The school also trains students in Writing, Directing, Producing, Acting and all aspects of film and TV production in front of the camera and behind the camera.
Accolades: G-Star is an "A" rated school 6 years in a row. It is academically in the top 1.2% of all high schools in the nation according to the Washington Post. The U.S. News & World Report named G-Star one of "The Best High Schools in America". G-Star awarded "The Number One High School for Film in the World" in London by the Raindance Film Festival, Europe's largest independent film festival. G-Star graduates 99% of its students with 97% going on to college. G-Star students have been accepted into Juilliard, Oxford University (England), West Point, Naval Academy at Annapolis, NYU, USC, UF, FSU, UM and many more. Where are our graduates today? Here's a brief list: Sound Engineer for the Jimmy Fallon Show, Universal Studios, Warner Bros. Studios, Disney, reality star of Syfy Channel's FACE OFF, Jim Henson's Creature Shop (Muppets), Hulu, several own their own production companies, traveling the world doing documentaries, and much more. G-Star has partnered with the Palm Beach International Film Festival as their mission aligns with dedication to making a difference in the lives of future filmmakers.